It's a Bird, It's a Plane, It's Bernie Sanders
Editor's Note:
This article previously appeared in a different format as part of The Atlantic's Notes section, retired in 2021.
Our readers, like us, are disappointed to learn that Bernie Sanders will not be skydiving into his rally in California tonight:
Guys, we're here for you. With some help from our photo editor, Alan Taylor, we decided to make it happen: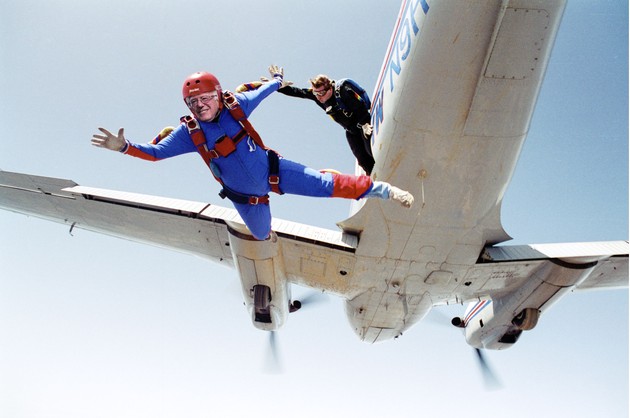 Feel the wind, Bernie.