Hillary Clinton Wins Washington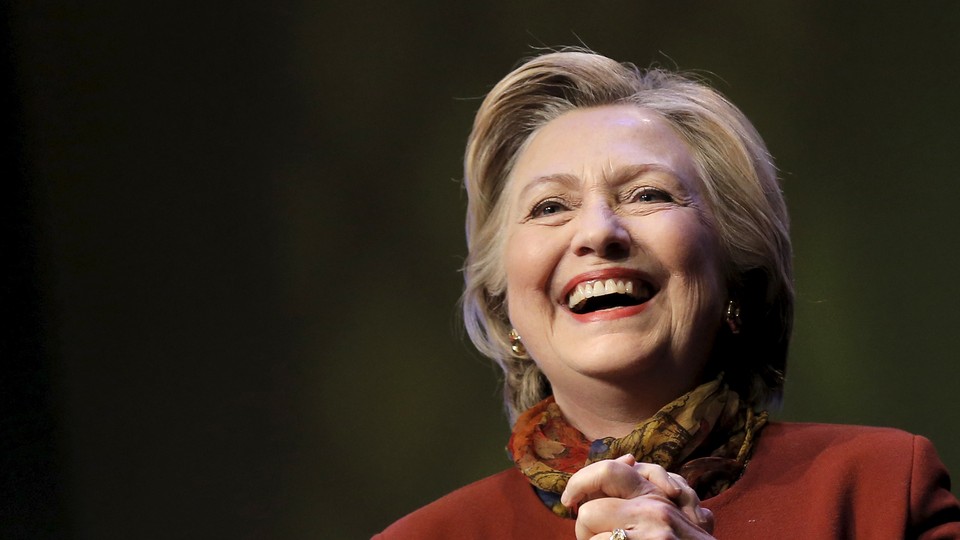 Editor's Note:
This article previously appeared in a different format as part of The Atlantic's Notes section, retired in 2021.
It's a wrap. Hillary Clinton has won the final primary of the Democratic presidential race in Washington, D.C., bringing primary season to a close. There's just one thing: Bernie Sanders hasn't yet dropped out. The pair is meeting tonight at the Capital Hilton, where the senator is expected to press Clinton for concessions ahead of the Democratic National Convention. Our politics team live-blogged the results of the primary. Here's my take on where things stand:
It remains to be seen how much negotiating power Sanders actually has with the Democratic Party. For now, however, it is makes sense for him to pursue reforms to the electoral process as well as concessions in the party platform. The platform serves as a blueprint for what the party stands for and hopes to achieve. If Sanders can make it look more like his own agenda, that success could create a foundation for Democrats to enact legislative changes along the same lines. Ultimately, however, the platform is nonbinding and stands as a highly imperfect tool for achieving change. That's undoubtedly one reason why Sanders is simultaneously pursuing procedural reforms, even if those kinds of changes may seem less sweeping. If Sanders is successful in winning changes to the nominating process, that could help him keep his supporters engaged in the political process beyond the presidential election. Many of the senator's supporters believe that the system has been rigged against Sanders throughout the primary, and if nothing is done to reform the process, they may be less likely to remain engaged in the political process.