Will Hillary Clinton Win Over Capitol Hill?
The presumptive Democratic nominee is scheduled to meet with House Democrats on Wednesday, as she pivots to the general election.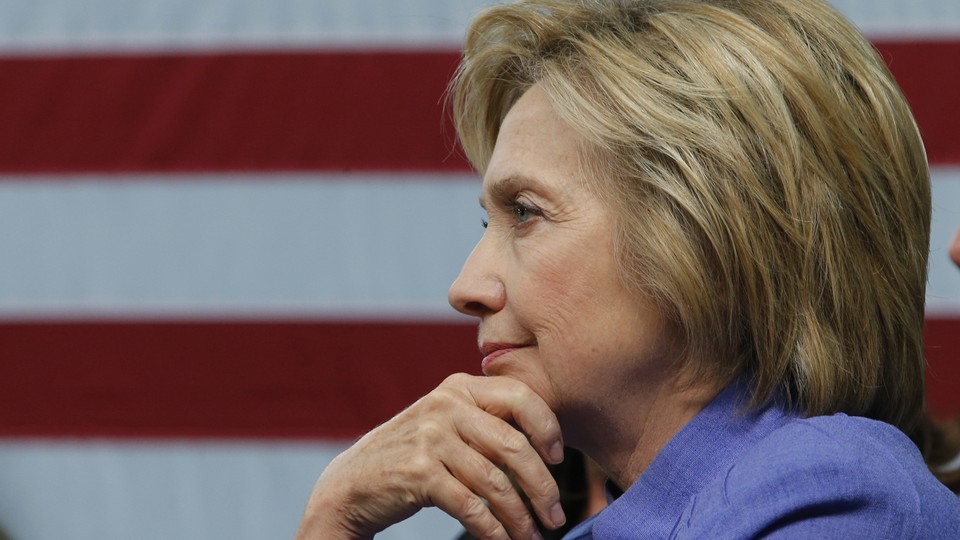 Hillary Clinton is headed to Capitol Hill to meet with U.S. House Democrats as she works to unite the party in a pivot toward the general election.
House Minority Leader Nancy Pelosi and Democratic Caucus Chairman Xavier Becerra invited Clinton to meet with Democrats in the U.S. House of Representatives. She's scheduled to make her first appearance before them as the party's presumptive nominee at 10 a.m. During the primary, House Democrats largely coalesced behind Clinton. And last week, President Obama announced his endorsement of the former secretary of State.
It may not come as a surprise that Clinton would shore up support among elected officials as the party's establishment figure, but a heated primary season between her and Bernie Sanders brings an urgency to unite the party. The process appears to already be in progress. Clinton and Sanders met privately last week on the Hill. Sanders's supporters  in Congress also began to switch their support. Representative Raul Grijalva, who had endorsed Sanders, decided to throw his weight behind Clinton. "Hillary Clinton has the capacity and the instincts needed to carry forward what has been started," he said. That's not to say, however, that their agenda has shifted. As my colleague Clare Foran reported:
Many Sanders supporters, resigned to the fact that it now looks impossible for their candidate to win the White House, must settle for the next best alternative and hope that Clinton will champion the causes near and dear to the senator. It would be overly simplistic to describe Grijalva's remarks as a defection. Even in shifting support to Clinton, he wants to push her to embrace the Sanders agenda.
According to The Washington Post, "The session will give the former New York senator the opportunity to meet with all 188 Democratic lawmakers and address any remaining questions about how the party will unify after Clinton's long primary fight with Senator Bernie Sanders."
In addition to meeting with House Democrats, Clinton is also in the process of vetting VP picks. According to the Associated Press, Massachusetts Senator Elizabeth Warren, Virginia Senator Tim Kaine, and Housing and Urban Development Secretary Julian Castro are among the top names.
Clinton's meeting comes before Donald Trump, who is scheduled to meet with House Republicans on July 7.