Treating Addiction in Court
Can drug courts help users better than medical facilities?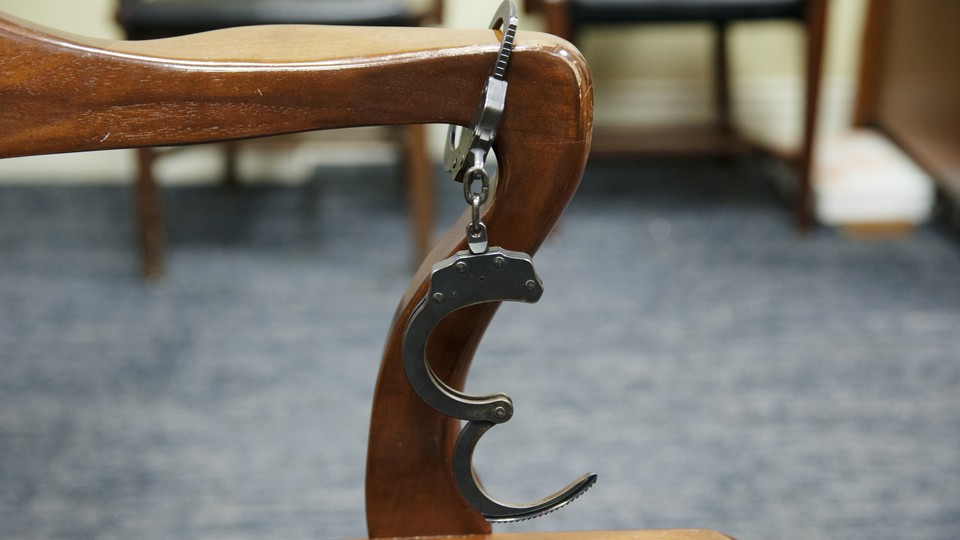 SANTA ANA, Calif.—Inside a one-story former department store on Main Street, beyond a single metal detector, visitors to the Orange County Community Court encounter a floor-to-ceiling mural of one of the most famous literary characters ever created. Don Quixote poses regally on his faithful horse in colorful scenes from Cervantes's novel. He looks across to a semi-dressed man—a knight fallen from grace. It's a vision of the tattered but valiant persona Don Quixote embodies in the book.
Maybe the imposing mural stands as a metaphor for the hundreds of people who pass under it every week as they report to court. Maybe it's there to remind them that the journey to recovery, sobriety, and a clean record is perilous and long, but ultimately worth taking. Maybe the fabled knight was placed among the wood benches in the waiting area to remind those who enter that their journey is theirs alone, even in this supportive place filled with people eager to help.
OCCC houses two rehab programs: a drug court and a DUI court. Such alternatives to prison sentences for offenders with a history of repeated drug use or serious long-term addictions have multiplied in the last two decades. Their effectiveness seems to split people into two camps: devout believers and total skeptics. Among the staunchest believers are people who see the high recidivism rates among convicts as a sign of the failure of the justice system. They are eager for any option that prevents low-level offenders from being warehoused by the government. The mightiest detractors are those who see addiction as a medical condition, and criminal activity as its result. They would prefer medicine-based approaches that address the underlying health issue.
The two kinds of treatments involve very different philosophical approaches. For example: Sometimes locking up a person with a severe drug addiction can worsen their condition. "In the jail you can get tons of drugs, so a lot of times people in jail are testing dirty because they're using drugs. Even that's not safe anymore," said Kimberly Stevens, a public defender. Perhaps for this reason, about half of drug courts do not offer medication-based treatment—they want clients to have a level of purity to their blood chemistry and not have any opioids or substances in their system.
Critics disagree with this approach. "[Drug courts] don't make a distinction between medical treatment and non-medical use of opioids, which is ridiculous," said Daniel Abrahamson, the co-author of a Drug Policy Alliance report on the topic. "The best, most studied, most effective intervention for opioid dependence for the last 40, 50 years has been something called medication-assisted treatment, in which a synthetic long-lasting opioid is used to counteract dependence."
The National Association of Criminal Defense Lawyers argues something similar. As it said in a report:
Policymakers, courts, and lawyers must take a step back and examine the problem being solved: drug addiction. Addiction is an illness. Illnesses should be treated through the public health system—not punished through the criminal justice system. Conditioning treatment on an arrest and entry in the criminal justice system sends a perverse message to the person who is ill and is an enormous waste of scarce public and court resources.
Being in drug or DUI court also takes over a person's daily schedule until their entire life is re-oriented away from getting high and drinking. This monopoly on someone's time is built into the program: multiple appointments at the court or with probation officers every week, random inspections and testing at home, occasional overnight stays in jail for violating the requirements. This can require significant sacrifices from clients, like not having a full-time job.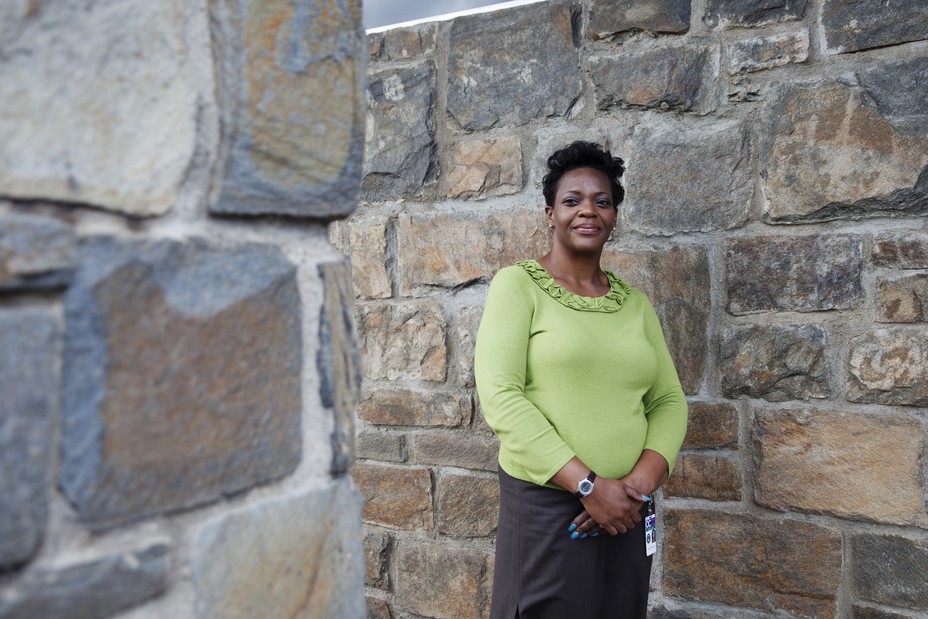 The National Association of Criminal Defense Lawyers criticizes this kind of strict supervision for low-level offenders. "Drug courts, with their program of intense supervision, should be utilized for high-risk offenders for whom everything else has failed," it said in a report. "Courts should focus on those who are facing the longest sentences and most need treatment, where we would get the biggest bang for our buck."
Even in a setting not oriented toward punishment, some low-level offenders struggle with the level of structure imposed by the program at OCCC. "Normally, these are not first-time offenders. These are people who have a history," said April Thornton, the county-health-system staffer who oversees clinicians involved in drug court. "We are group-based. We drug test. It's not easy. At the very beginning, they're tested at least three times a week." People have to decide: "Is this something you're willing to commit to for the next 12 to 18 months?"
In the beginning, clients often dedicate 20 hours per week to aspects of the program. Thornton defended the strict rules. "It's really a behavioral approach, where there are rewards and also sanctions," she said. This balance is easy to see when court is in session. The presiding judge, Joe Perez, often greets the clients sitting in rows of benches awaiting their weekly check-in by saying, "I'm very happy to say that most of you are in compliance. I'm very proud of you." After that, he'll use the next couple of hours to spend a few minutes speaking with each of them, their attorney—almost always a public defender—and a prosecutor from the district attorney's office. The group will discuss the client's progress, possible sanctions, and any adjustments the judge deems necessary to keep the client on pace to complete the program.
But Perez also admonished clients for missing appointments, possessing forbidden substances like energy drinks or prescription medications, or failing a urine test. In one case, a young woman in the DUI court program was taken into custody on the spot and sentenced to 15 days in jail for a serious violation. After sternly instructing her to "see the bailiff," Perez turned to the now-silent courtroom and spoke directly to everyone waiting his or her turn. "I'd better not hear that you said, 'You can do anything while you're on probation' because that's not the case," he said.
Benjamin Nordstrom, the chief clinical officer at Phoenix House, a national addition treatment facility, cautioned against this kind of approach—programs that require staffers "to spend time and energy fighting battles that don't need to be fought, worrying about minor things, like whether someone has a caffeinated beverage. That might not be something you want to spend time fighting with a client about," he said.
OCCC staffers sometimes face failures. "Probably the hardest ones for us to treat are those really young, 20-something heroin kids," Stevens said. "I've had kids who fall off the wagon and go missing. I come up with the death certificate at the end of the day." She said this with a matter-of-fact delivery, developed over years working with clients on the verge of relapse—and, sometimes, death. "They can very easily overdose," she said.
She told me about a young man addicted to heroin who ran away from treatment. He was on an ankle monitor and cut it off, which triggered a signal at the probation department. "You know that kid is struggling with some major stuff, and it's hard, and we don't have the ability to just lock them away from the world in a safe, therapeutic environment," she said.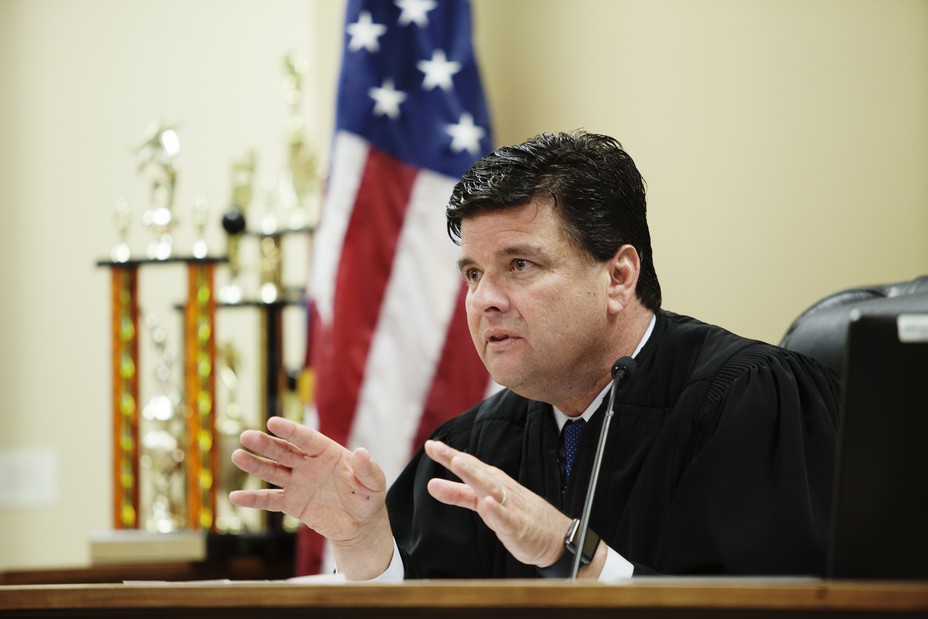 But at least some people seem to benefit from this kind of intense structure. During one court session, a young man who was moving to phase two of the DUI program that week proudly informed Perez that he'd been sober 247 days, causing the room to erupt in applause from his friends in the program. He said he'd been offered a paid internship with a medical-research lab. "I wake up at 6 a.m. to get a head start on my dreams while everyone else sleeps," he said. Perez was visibly pleased. When the man said he intended to go to law school, the judge mentioned that a former program graduate would be his summer law clerk this year. Both men smiled knowingly, almost as if sealing a pact.
Clearly, there are gradients of effectiveness in the drug court's proceedings. It does not offer comprehensive treatment for addiction. But it's hard to imagine a prescription opioid having the same effect on a room full of recovering addicts.