Gaffe Track: Trump Doesn't Understand SCOTUS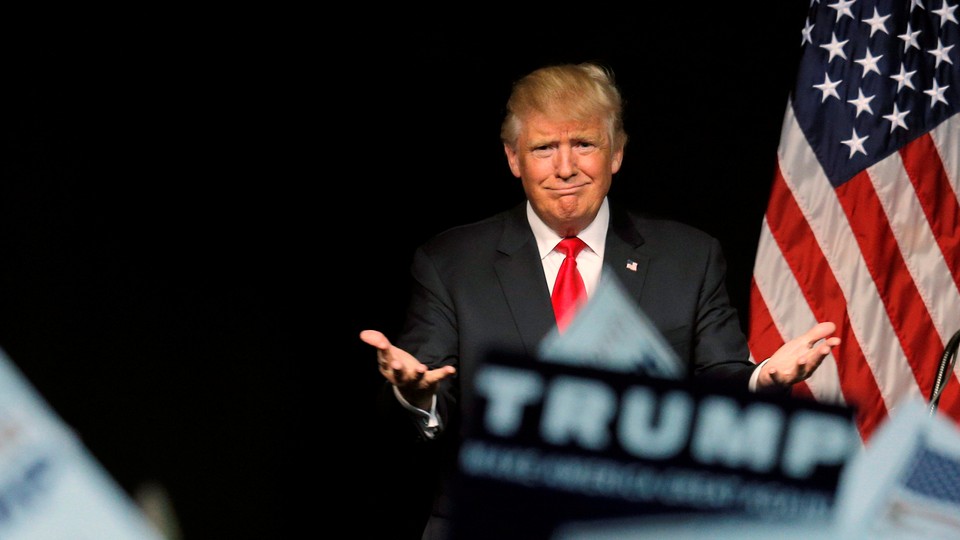 Editor's Note:
This article previously appeared in a different format as part of The Atlantic's Notes section, retired in 2021.
The candidate: Donald Trump
The gaffe: On Monday, the Supreme Court struck down a Texas law restricting abortion clinics, a landmark in the decades-long battle over abortion. Yet Donald Trump was strangely quiet, not saying anything about the decision, which upset many Republicans. On Thursday, he finally weighed in. "Now if we had [the late Supreme Court Justice Antonin] Scalia was living or if Scalia was replaced by me, you wouldn't have had that. Okay? It would've been the opposite," the presumptive GOP nominee said in a radio interview. The problem here is that the ruling was decided 5-3, so that either with a live Scalia or a Trump appointee, the math doesn't add up.
The defense: The Court isn't always subject to simple math—a jurist as brilliant as Scalia could perhaps have convinced another justice to join him—but there's no indication that's what Trump meant.
Why it matters (or doesn't): The Supreme Court vacancy remains one of Trump's most potent talking points. Even some conservatives who fiercely dislike him would rather have him appointing justices than Hillary Clinton, who could hand lifetime appointments to liberals with long-reaching consequences. So it's not a surprise that Trump would speak strongly about it. Still, the delay in response, followed by a questionable comment, can't instill much confidence about his understanding of the justice system. Not that he's alone: Bernie Sanders and Mike Huckabee have also delivered some howlers about how the Supreme Court works during this election cycle.
The lesson: Justice is blind, but she isn't innumerate.