Elizabeth Warren Hits the Campaign Trail With Hillary Clinton
The two Democratic leaders will make an appearance together on Monday.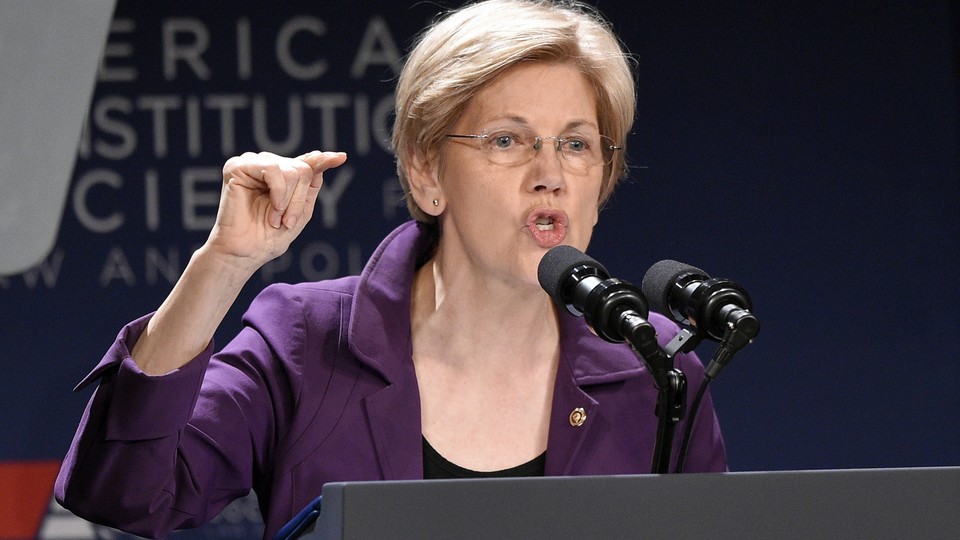 NEWS BRIEF Since becoming the Democratic Party's U.S. presidential presumptive nominee, Hillary Clinton has begun the search for a VP and sought to win over Bernie Sanders's supporters. On Monday, the campaign will tentatively address both of those priorities when Elizabeth Warren and Clinton make their first joint appearance on the campaign trail in Cincinnati.
The progressive Massachusetts senator is reportedly being considered for Clinton's ticket. This is a change from the past, when Warren and Clinton appeared to be at odds. Warren has criticized Clinton and was notably absent in December when Democratic women in the U.S. Senate held a fundraiser for Clinton. But earlier this month, Warren endorsed Clinton, as the two appeared to reach a common goal in beating Donald Trump. Warren told MSNBC's Rachel Maddow that she wanted to "make sure that Donald Trump never gets any place close to the White House."
On Monday, Clinton and Warren "will discuss their shared commitment to building an America that is stronger together and an economy that works for everyone, not just those at the top," according to a campaign statement. The campaign will likely be looking for chemistry between the two Democratic leaders. As The New York Times reports:
Mrs. Clinton needs a No. 2 who can ease into the insular and often distrusting Clinton orbit. And a running mate whose company Mrs. Clinton genuinely enjoys could help present a joyful picture to voters, after a primary season that was sometimes dreary.
Democratic voters are split on who they'd like to see on Clinton's ticket. According to a CNN/ ORC poll, 34 percent of voters believe Warren should be the VP pick, while 54 percent think she should select someone else. Other names on the short list are Senator Tim Kaine and Housing and Urban Development Secretary Julián Castro. There are many reasons why a Clinton-Warren ticket may not pan out, but on Monday, the potential partnership will be on display.