The Trump Campaign Gets a $50 Million Donation
Donald Trump converted around $50 million in loans to his campaign to a gift—but did he have any choice?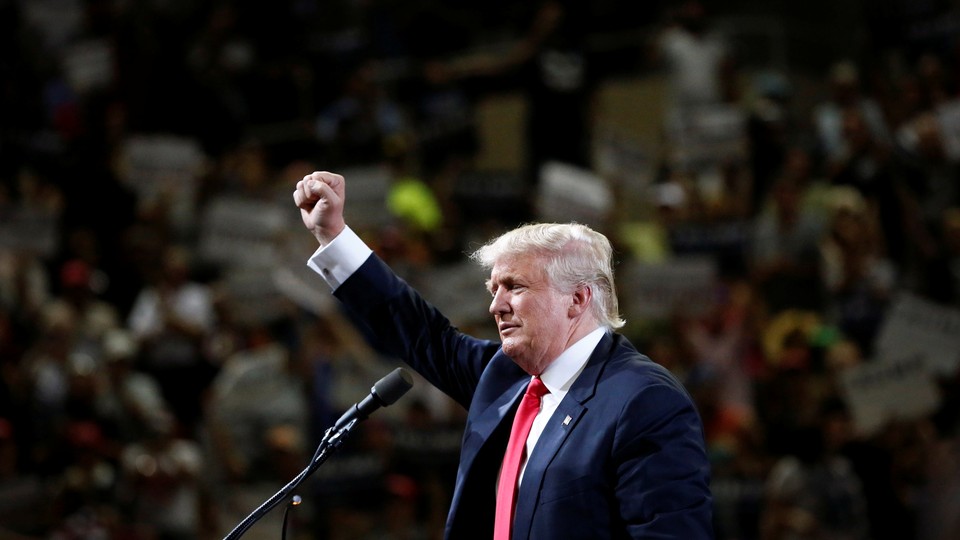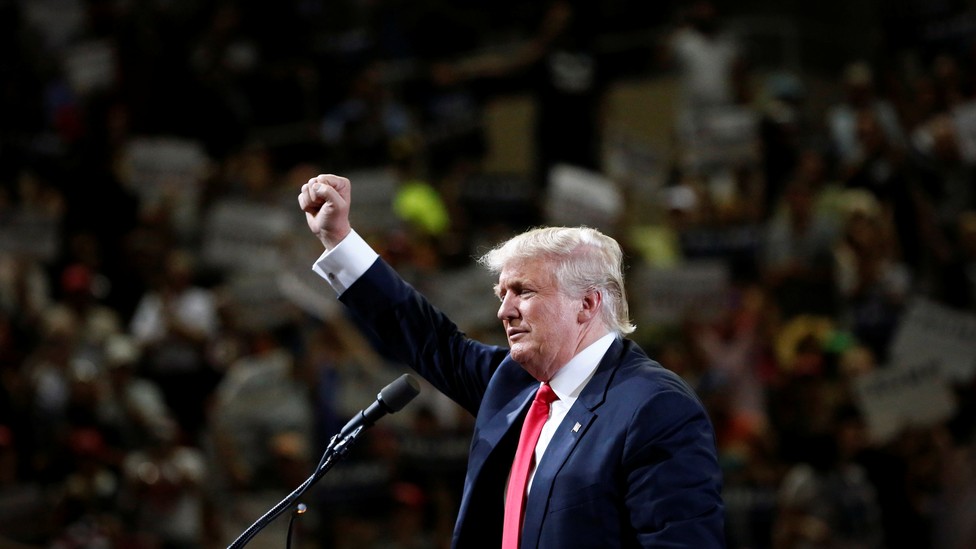 There's good news and bad news for Donald Trump's presidential campaign. We'll start with the good: Trump's cash-strapped campaign received $50 million today. The donor? None other than Donald Trump, which means it should go some way to reassuring potential donors that he's serious about his campaign.
Now the bad news: The gift is actually Trump converting loans he'd already made to his campaign into donations, which means the huge sum doesn't do much to close up his massive fundraising gap with Hillary Clinton. It just gets him back to zero or so.
Still, it's Trump's most dramatic moment of self-funding so far. Although he has claimed he was paying for his own campaign all along, Trump had in fact spent very little of his own money, since the rest was structured as loans. Meanwhile, sizable chunks were flowing back into his own pocket in the form of campaign expenses paid out to venders like the Mar-a-Lago Club or Tag Air—both companies Trump owns. For a time, it seemed Trump might be able to follow through on a 2000 claim that he could make money running for president.
Trump's campaign portrayed this as an act of fidelity and political boldness. "Donald J. Trump has just announced he has honored the pledge he made on May 13, 2016, when he stated, 'I have absolutely no intention of paying myself back for the nearly $50 million dollars I have loaned to the campaign.'"
But as my colleague Andrew McGill explained yesterday, Trump in fact had very little choice:
Until his acceptance of the nomination at the Republican National Convention, Trump can use campaign funds to pay back loans without limit, replenishing his personal bank account with contributions and proceeds from the "Make America Great Again" hats. But that spigot closes at the conclusion of the convention. At that point, Trump has 20 days to use cash received before his nomination to pay off loans. If he gets any new contributions to his primary campaign, he can only use up to $250,000 to pay himself back. (A similar cap applies for any loans he might make to himself during the general election, the cut-off date being November 8.)
In essence, Trump could either raise $45.7 million to pay himself back over the next month—a challenging prospect for a fundraiser starting almost cold, especially because he'd still need to raise enough to keep his campaign afloat—or he could forgive his own loan. He wisely decided to spin it as a gift.
Still, Trump's statement boasted that he had been "overwhelmed" with gifts since reporting weak fundraising totals on Tuesday. The next FEC report will indicate just how overwhelming those gifts really are.