Protesters Get More Space and Time in Cleveland
A week after special demonstration regulations for the Republican National Convention were deemed unconstitutional, the city has revised them.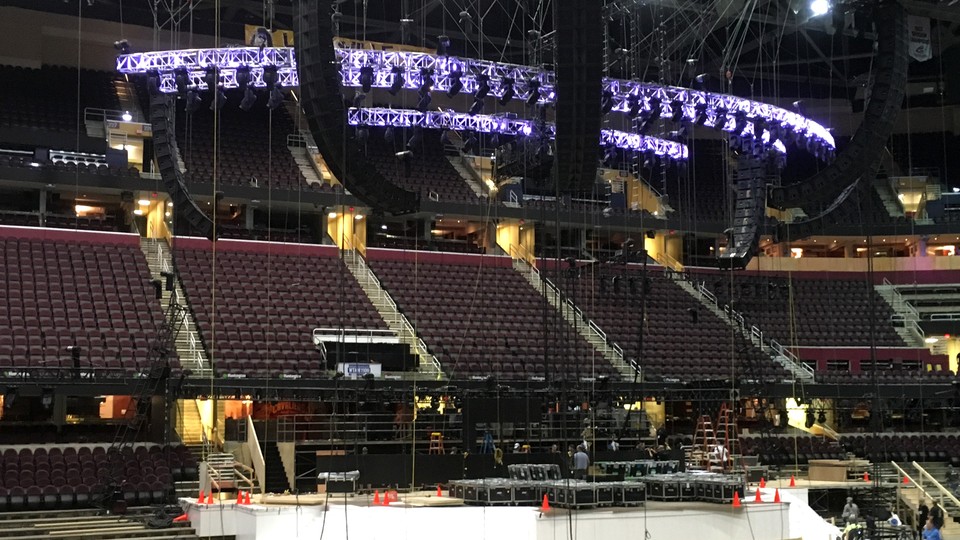 NEWS BRIEF Thousands of protesters are expected to descend upon Cleveland this July for the Republican National Convention. And as of Wednesday, they'll have even more room and more time to protest when they do.
The city of Cleveland revised its regulations after a federal judge last week struck down restrictions on parades and protests as infringing on protesters' right to free expression. As a result, U.S. District Court Judge James Gwin called on the city of Cleveland to rewrite its rules. The New York Times reports on the changes, which were completed Wednesday by the Cleveland Board of Control:
The changes agreed to by city officials will most likely increase the visibility of the demonstrations and other activities along the city's parade route, said Stephen David, a spokesman for the American Civil Liberties Union of Ohio, which sued the city over its original rules. The changes also extend the deadline to apply for permits to hold an event, Mr. David said.
Earlier this month, the American Civil Liberties Union of Ohio—on behalf of Citizens for Trump, Organize Ohio, and the Northeast Ohio Coalition for the Homeless—sued the city of Cleveland over its rules, arguing that they violated free-speech rights. The Times notes that the new rules will open up more areas to protesters, including parts of downtown Cleveland.
The Republican National Convention, taking place July 18 to 21, is expected to draw tens of thousands of people. In this contentious election year, when demonstrations have already become a hallmark of Donald Trump's rallies, protests are all but inevitable. Groups as disparate as Black Lives Matter and the Workers World Party are expected to be in attendance. Law-enforcement officials and activists are both preparing for the event. According to a Los Angeles Times report, activists are even holding training sessions on how to handle confrontations with the police.