Pennsylvania Congressman Chaka Fattah Steps Down
He was convicted in federal court earlier this week on racketeering and other charges.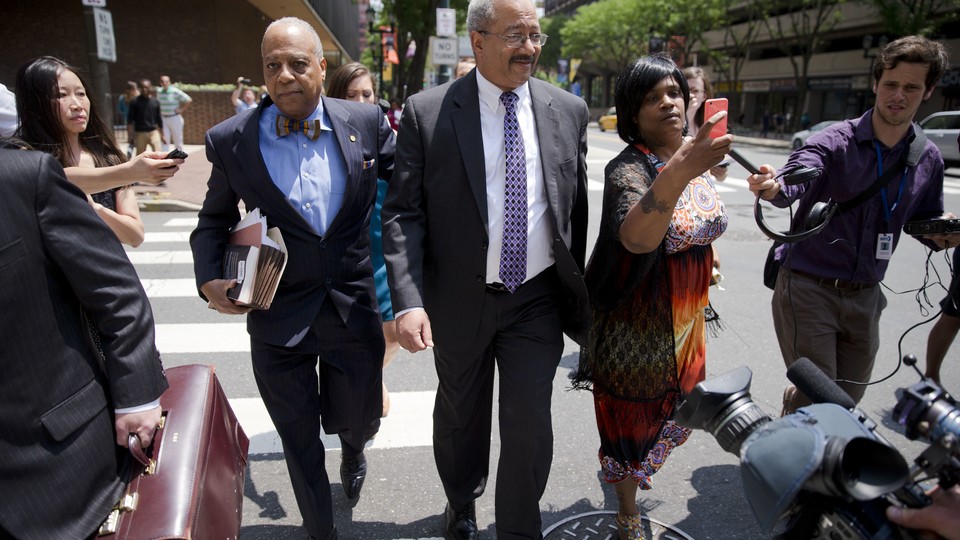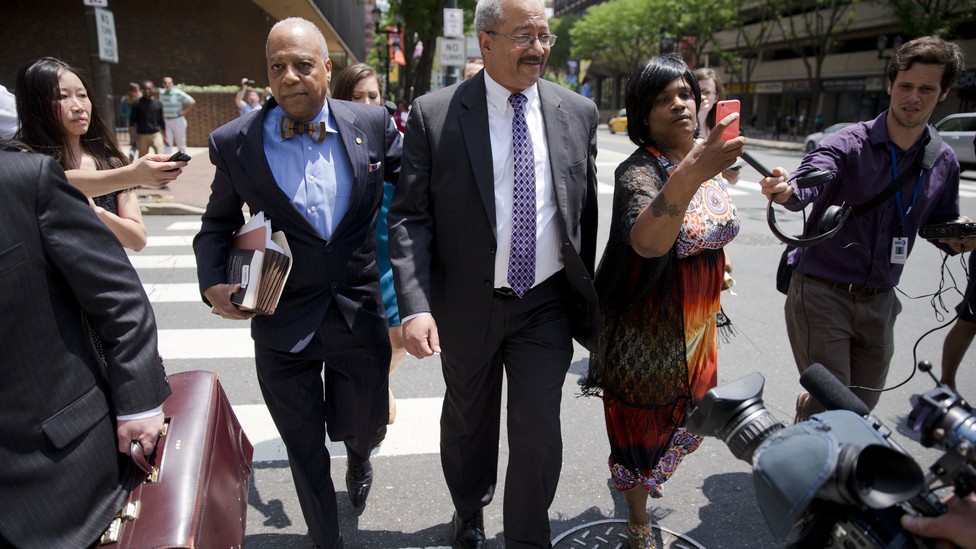 NEWS BRIEF Democrat Chaka Fattah has resigned his post in the U.S. House of Representatives, effective immediately, The Philadelphia Inquirer reports. Fattah, who has spent two decades in Congress, was found guilty in federal court Tuesday on racketeering, fraud, and other charges. In an indictment issued roughly one year ago, the Justice Department accused Fattah, in part, of misusing government money for his own ends.
After the verdict this week, the Philadelphia congressman issued a letter of resignation to House Speaker Paul Ryan that stated he would leave Capitol Hill in October. "I am working to clear my name of these charges and plan to mount an appeal," he wrote. But Fattah seems to have changed his mind over the last 24 hours. The Inquirer's Jonathan Tamari has more:
In a letter to Ryan Thursday, Fattah wrote that he hoped to resign later to ensure an orderly transition after 21 years in office. "However, out of respect for the entire House leadership, and so as not to cause a distraction from the House's work for the people, I have changed my effective date," Fattah wrote.
Ryan was likely a key factor in Fattah's decision-making. He criticized his colleague in a public statement Wednesday and told him to pack his bags. "Mr. Fattah has betrayed the trust of this institution and the people of Pennsylvania, and for that he should resign immediately from the House of Representatives," Ryan said. "We must hold members to the highest ethical standard, and I hope that Democratic leaders will join me in seeking his immediate resignation."
Other Republicans echoed Ryan's call, and so did a government watchdog group. Some had said he'd be expelled from office if he didn't leave voluntarily. But Democrats held off, as The Hill reported earlier this week:
Fattah's conviction by a Philadelphia jury Tuesday had put Democratic leaders in a tough spot, caught between defending their colleague and his accomplishments while distancing themselves from the wrongdoing that could land him decades in prison. In interviews conducted before his resignation letter, most Democrats opted simply not to comment at all, and none called for his resignation.
Even before his conviction, Fattah was slated to leave the House. He lost his Democratic primary election to Pennsylvania state Representative Dwight Evans in April, his defeat largely blamed on the indictment. Fattah's term would have formally ended in January.