Pennsylvania Democrat Chaka Fattah Found Guilty
The verdict comes roughly 11 months after the Justice Department released a detailed indictment against the longtime House member, including charges related to the misuse of public money.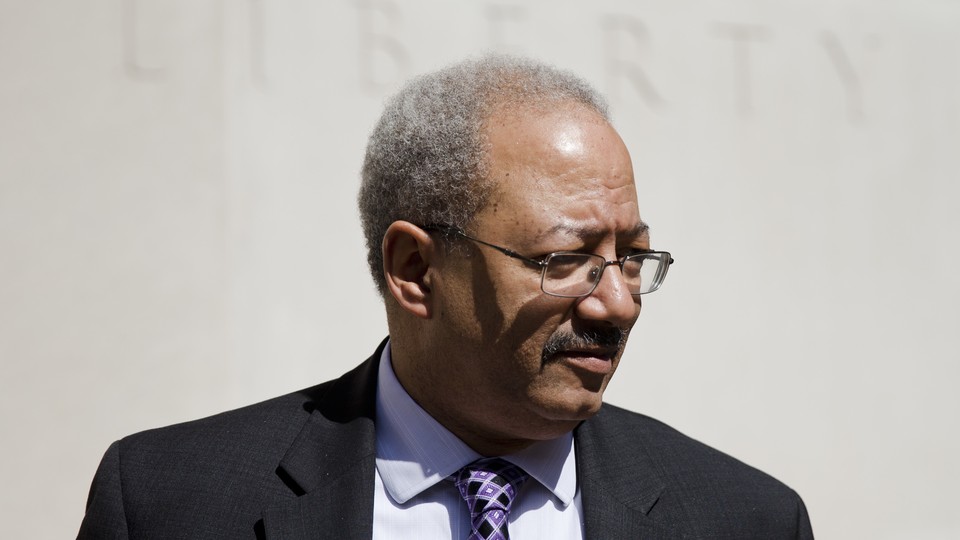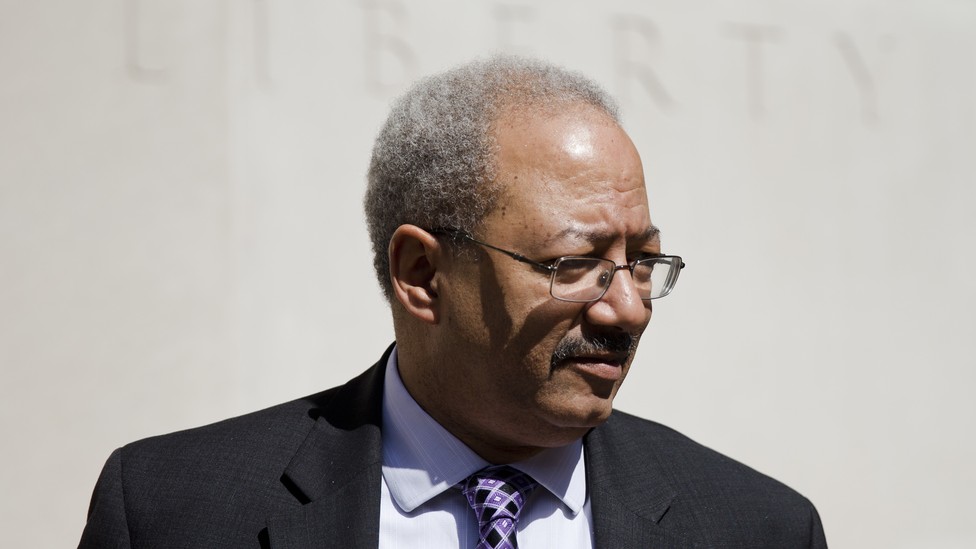 Chaka Fattah, a Democratic House member from Pennsylvania, was found guilty Tuesday in federal court for racketeering and money laundering, among other offenses. The verdict comes 11 months after the Justice Department unveiled a lengthy indictment against the 11-term Philadelphia representative, and almost two months after Fattah lost his primary election. The Associated Press reports:
Fattah was found guilty of all counts against him, including racketeering, fraud and money laundering. His lawyers had argued that the schemes were engineered without Fattah's knowledge by two political consultants who pleaded guilty in the case. …

Prosecutors said Fattah routed federal grant money and nonprofit funds through his consultants to pay back [an illegal $1 million] loan.

Justice Department lawyer Jonathan Kravis said in his closing argument that Fattah also used federal grants and nonprofit funds to enrich his family and friends.
Fattah was found guilty on all 23 counts, and will be out on bail until he is sentenced in October. Fattah maintained his innocence throughout the legal process. The day he was indicted, Fattah told reporters he had "never been involved in any wrongdoing, any unlawful activity, and any misappropriation of federal funds."
Fattah's indictment was widely blamed for his primary loss in late April. He has served in his safe Democratic district for two decades, but was not able to counter the political fallout from the anticipated trial, which started in May. Politico reported in April that some members of the Pennsylvania Democratic establishment—including Governor Tom Wolf and former Governor Ed Rendell—ditched Fattah for his primary opponent, state Representative Dwight Evans.