Why Bernie Sanders Plans to Vote for Hillary Clinton
"I'm going to do everything I can to defeat Donald Trump," the Vermont senator told MSNBC.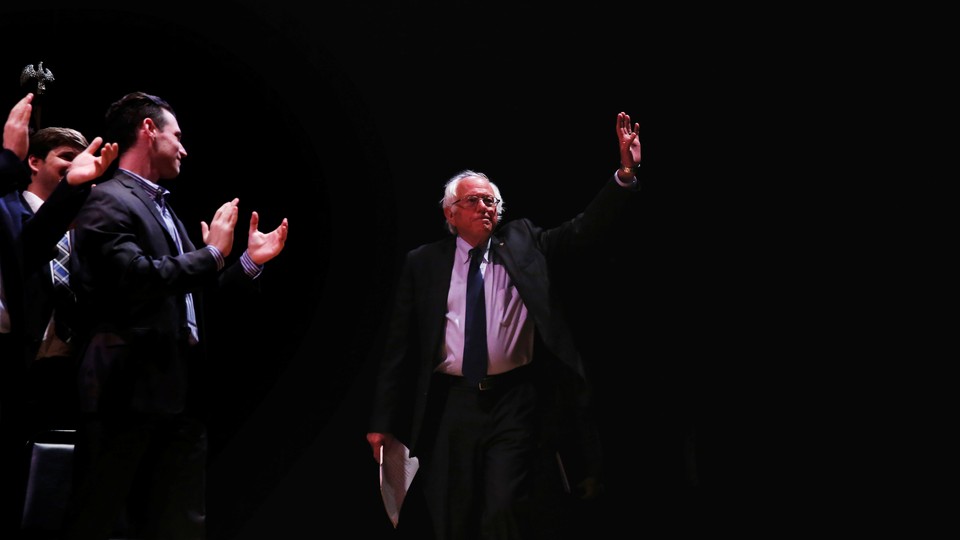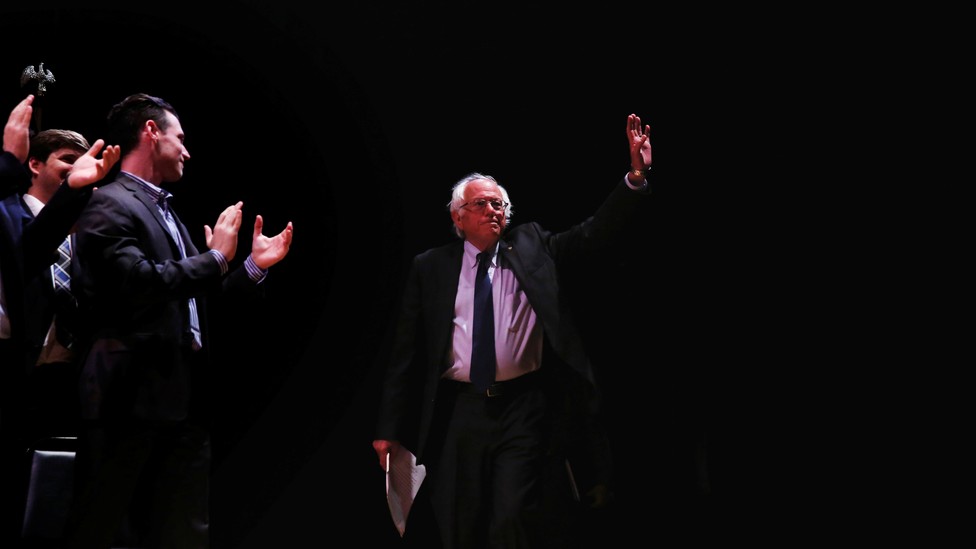 Bernie Sanders plans to vote for Hillary Clinton in the U.S. presidential election.
In an interview on MSNBC's Morning Joe on Friday, the Vermont senator said "yes" without hesitation when asked if he would vote for Clinton, the Democratic Party's presumptive nominee, in November.
"I'm going to do everything I can to defeat Donald Trump," Sanders said. "I think Trump, in so many ways, would be a disaster for this country if he were to be elected president. We do not need a president whose cornerstone of his campaign is bigotry." In an interview on CNN, Sanders reiterated his plan, though he left some wiggle room, saying that "in all likelihood" his vote would go to Clinton in November.
If it wasn't clear that the Democratic primary race is effectively over, it is now. In recent days, Sanders has turned his attention away from contesting the nomination and toward an effort to shape the Democratic agenda. He even acknowledged in a C-SPAN interview released on Wednesday that he didn't expect to win the race. "It doesn't appear that I'm going to be the nominee," he said.
That doesn't mean he's not still fighting—or that he's dropping out of the race.  "What my job right now is, is to fight for the strongest possible platform in the Democratic convention," Sanders told MSNBC. "That means a platform that represents working people that stands up to big-money interests." When asked why he won't withdraw from the race, Sanders said: "Why would I want to do that when I want to fight to make sure that we have the best platform that we possibly can." A spokesman for Sanders said that the senator is still a candidate in the presidential race, and that his remarks on MSNBC did not constitute an endorsement of Clinton.
Yet the dynamic between Sanders and Clinton has noticeably altered. Since voting wrapped up in the primary race, Sanders has started to speak about Clinton in terms that make her sound far more like a partner than an adversary. In a speech to supporters last week, Sanders said he looks "forward to working with Secretary Clinton to transform the Democratic Party." Striking a conciliatory note, he also said that "our views are quite close" on some issues, although he added, "It is no secret that Secretary Clinton and I have strong disagreements on some very important issues."
Sanders's pledge to vote for Clinton will likely disappoint some of his diehard supporters. Some Sanders fans have vowed they will not vote for the former secretary of state no matter what happens. The senator is signaling, however, that his effort to try to shape politics will continue. "What I am trying to do right now is make sure that the Democratic Party becomes a party that represents working people, not Wall Street," he told MSNBC. "What I am going to be doing right now ... is we are going to be urging millions of people to get involved in the political process." The political revolution isn't over yet, even if Bernie admits he won't make it to the White House.