Obama's Latest Clemency Move
The president commuted the sentences of 58 federal prisoners on Thursday.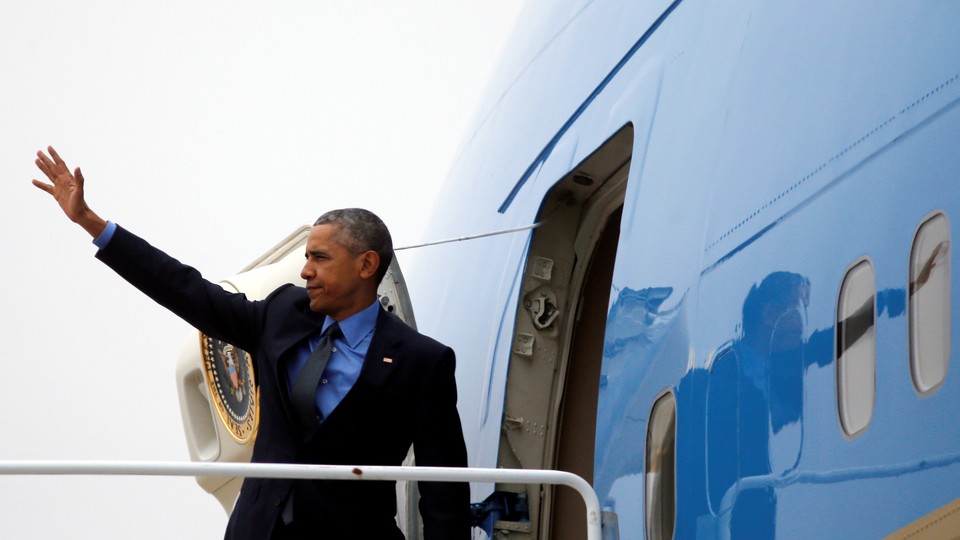 President Obama commuted the sentences of 58 federal prisoners Thursday, his latest step in an effort to reduce what he described as "excessive punishments" within the criminal-justice system in the waning days of his administration.
Thursday's commutations raise the number of people commuted under his tenure to 306—a far higher total than his immediate predecessors, but one that still falls short of historic levels of clemency from some presidents.
Almost all of the prisoners commuted on Thursday had been sentenced for non-violent drug offenses, many for years or decades. Obama's intervention means most will instead be released later this year or in early 2017.
In a post on Medium, Obama touted his efforts but also urged Congress to act:
As President, I've been working to bring about a more effective approach to our criminal justice system, particularly when it comes to drug crimes. Part of that effort has been to reinvigorate our commutations process, and highlight the individuals like Philip who are doing extraordinary things with their second chances. To date, I will have commuted 306 individual sentences, which is more than the previous six presidents combined.

While I will continue to review clemency applications, only Congress can bring about the lasting changes we need to federal sentencing. That is why I am encouraged by the bipartisan efforts in Congress to reform federal sentencing laws, particularly on overly harsh mandatory minimum sentences for nonviolent drug offenses. Because it just doesn't make sense to require a nonviolent drug offender to serve 20 years, or in some cases, life, in prison. An excessive punishment like that doesn't fit the crime. It's not serving taxpayers, and it's not making us safer.
Criminal-justice reform advocates have pressed his administration to increase the glacial pace at the Justice Department, which filters requests for the clemency process and had nearly 10,000 pending applications earlier this year. Obama previously commuted the sentences of 61 federal prisoners in late March.