Gaffe Track: Trump's Attack on a 'Mexican' Judge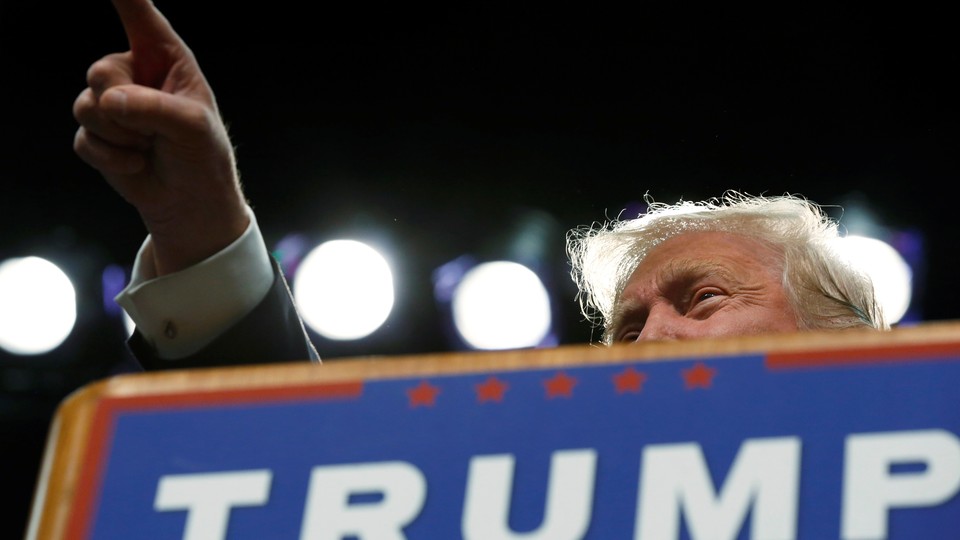 Editor's Note:
This article previously appeared in a different format as part of The Atlantic's Notes section, retired in 2021.
The candidate: Donald Trump
The gaffe: The presumptive Republican nominee spent nearly 15 minutes in an hour-long speech on Friday blasting Gonzalo Curiel, the federal judge overseeing a class-action suit against the so-called Trump University. "The judge was appointed by Barack Obama, federal judge. Frankly, he should recuse himself because he's given us ruling after ruling after ruling, negative, negative, negative," Trump said, adding, "What happens is the judge, who happens to be, we believe, Mexican, which is great. I think that's fine." The judge was born and raised in Indiana, though his parents emigrated from Mexico.
The defense: Is holding its head in its hands, probably.
Why it matters (or doesn't): This one's a twofer. First, there's the unseemly racial argument—an implication that a federal judge is unfit to preside in a case because of his ethnicity, a conflict of interest that in turn is a result of Trump's attacks on Mexicans. (There's a novel legal strategy: Slander groups to which judges belong, then demand the judges' recusals.) Second, there's the dubious strategic logic of attacking a judge who will rule over one's own case.
The lesson: Justice may be blind, but judges are not deaf.