Gaffe Track: Hillary Clinton's 'Off the Reservation' Misstep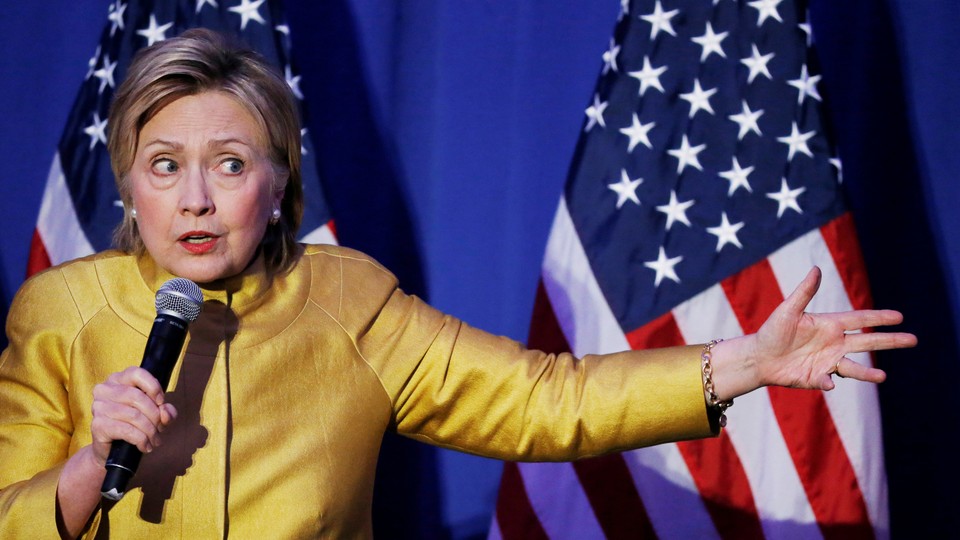 Editor's Note:
This article previously appeared in a different format as part of The Atlantic's Notes section, retired in 2021.
The candidate: Hillary Clinton
The gaffe: Speaking last Friday to Jake Tapper, Clinton dismissed attacks from Donald Trump: "I have a lot of experience dealing with men who sometimes get off the reservation in the way they behave and how they speak." One question is whether she was referring to her husband. (She says no.) Another question: Why did she use this outdated phrase, which many Native Americans—as well as others—find offensive?
The defense: Clinton, who apologized, doesn't seem to have used the phrase maliciously. It's been been commonly used in political contexts, as Kee Malesky writes in a great explainer.
Why it matters (or doesn't): In general, it's a bad idea to use offensive racist terms, or even borderline ones. Clinton ought to know better. (Although Donald Trump going after her for it—"the Indians have gotten wild," he said—is risible.) One of the peculiarities of her campaign is that despite her reputation for caution, this isn't her first such blunder: In November, she apologized for referring to "illegal immigrants," no longer the preferred nomenclature on the left.
The lesson: Adopt her liberal stances if you must, but leave questionable comments about Native Americans to Elizabeth Warren.