The Real Scandal of Hillary Clinton's Emails
It's not what she wrote—it's her tendency to wall herself off from alternative points of view.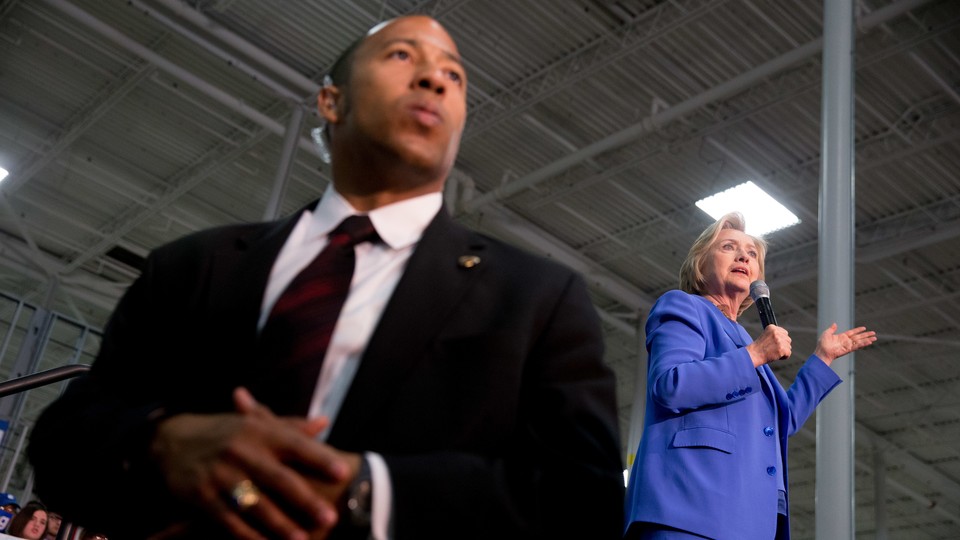 In a February 23 hearing on a Freedom of Information Act request for Hillary Clinton's official State Department emails—emails that don't exist because Hillary Clinton secretly conducted email on a private Blackberrry connected to a private server—District Court Judge Emmet G. Sullivan exclaimed, "How in the world could this happen?"
That's the key question. What matters about the Clinton email scandal is not the nefarious conduct that she sought to hide by using her own server. There's no evidence of any such nefarious conduct. What matters is that she made an extremely poor decision: poor because it violated State Department rules, poor because it could have endangered cyber-security, and poor because it now constitutes a serious self-inflicted political wound. Why did such a smart, seasoned public servant exercise such bad judgment? For the same reason she has in the past: because she walls herself off from alternative points of view.
In the journalistic reconstructions of Clinton's decision, two things become clear. First, State Department security experts strongly opposed it. As The Washington Post's Robert O'Harrow Jr. reported in a terrific piece in March, "State Department security officials were distressed about the possibility that Clinton's BlackBerry could be compromised and used for eavesdropping." Soon after Clinton became Secretary of State, they expressed that distress in a February 2009 meeting with Chief of Staff Cheryl Mills, a longtime Clinton loyalist. In a March memo to Clinton herself, Assistant Secretary for Diplomatic Security Eric Boswell wrote that, "I cannot stress too strongly … that any unclassified Blackberry is highly vulnerable."
The second thing that becomes clear is that these security experts ran into a brick wall of longtime Clinton aides whose priority was not security, but rather her desire for privacy and convenience. "From the earliest days," writes O'Harrow Jr., "Clinton aides and senior officials focused intently on accommodating the secretary's desire to use her private email account" and in so doing "neglected repeated warnings about the security of the BlackBerry." In August 2011, when the State Department's executive secretary Stephen Mull broached the idea of replacing Clinton's personal Blackberry with a "department-issued" one, Huma Abedin, Clinton's deputy chief of staff and close personal aide, replied that the "state blackberry … doesn't make a whole lot of sense."
To longtime Hillary Clinton observers, all this sounds distressingly familiar. In the literature about Clinton's career, the insularity of her staff is a recurring theme. In his biography, A Woman in Charge, Carl Bernstein quotes Mark Fabiani, a lawyer in the Clinton White House, as observing that "the kind of people that were around her were yes people. She had never surrounded herself with people who could stand up to her, who were of a different mind." In their biography, Her Way, Jeff Gerth and Don Van Natta Jr. quote Clinton administration Trade Representative Mickey Kantor as noting that in her work on health-care reform, Hillary Clinton "got isolated" and worked with "a group of people, all of whom were off in the same direction." In their book on the health-care fight, The System, Haynes Johnson and David Broder quote a senior White House as accusing Hillary Clinton's aides of having "adopted this bunker mentality … They've managed to build wall after wall around the First Lady." In her book about the Clinton marriage, For Love of Politics, Sally Bedell Smith notes that, "Her subordinates were all true believers, so she seldom heard a dissenting view." In their book about the 2008 campaign, Game Change, John Heilemann and Mark Halperin note that Clinton's aides were "loyal to a fault." In their book on Hillary's tenure as Secretary of State, HRC, Jonathan Allen and Amie Parnes note that, "Loyalty, for better and worse, has been the defining trait of Hillary and her tightly woven inner circle … She values it in herself, demands it in her aides, and often gives it too much weight in judging the people around her." Commenting on Clinton's current top campaign staff, the former Politico executive editor Jim Van de Hei observed on Friday that, "They are in a bubble where they all have the bunker mentality."
When she led the health task force in the 1990s, Hillary's insularity kept her from recognizing that, because Congress would not support universal coverage, the White House needed to embrace more modest reforms. In the State Department, it kept her from recognizing the dangers of using her own email server. Let's hope she learns from these mistakes. Because if she creates a bubble around herself yet again, she'll imperil her chances of winning the White House, or of being a successful president once she gets there.