The Edge: In Like a Lion and Out With Jobs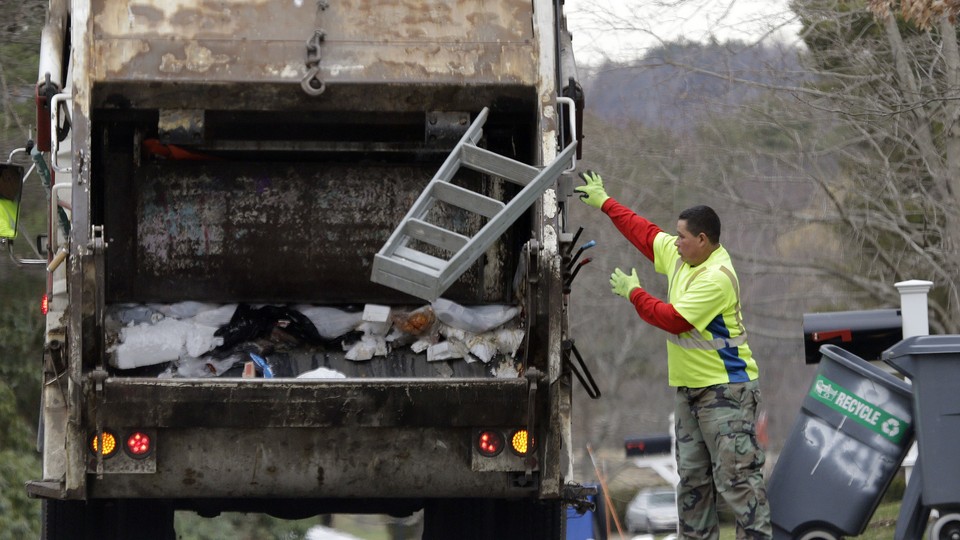 Today in One Paragraph
President Obama advised world leaders to be aware of terrorists trying to obtain nuclear weapons, saying a nuclear attack "would change our world." The Labor Department said that employers added 215,00 jobs in March. Last month was also a good one for Bernie Sanders whose campaign raised $44 million, mostly from small donors. And classes were cancelled for more than 300,000 public school students in Chicago as a result of a one-day walkout.
---
Top News
Day Two at the Nuclear Security Summit. President Obama warned that ISIS getting control of nuclear weapons is "one of the greatest threats to global security" in remarks at the Nuclear Security Summit that included leaders from more than 50 countries. Obama also called the nuclear deal with Iran a "substantial success" and praised countries like Germany and Argentina for removing their uranium stockpiles. (Josh Lederman and Darlene Superville, The Associated Press; Mark Landler, The New York Times)
March Jobs Report. Employers added 215,000 jobs in March, according to the Labor Department, outpacing economists' forecasts and signaling steady improvement for the U.S. economy. The unemployment rate increased slightly from 4.9 percent to 5 percent. (Paul Davidson, USA Today)
Cha-Ching. Bernie Sanders' campaign raised $44 million in March, an uptick from February's total, yet again speaking to his ability to raise small dollars. According to his campaign, over 2 million of his supporters have made more than 6 million donations. (Nicholas Confessore, The New York Times)
A 'Day of Action' in Chicago. Public school teachers protested budget cuts and lack of state funding as part of a "Day of Action" in Chicago. The protests were meant to draw attention to the failed negotiations between unions and the school system, as well as recent budget gridlock in the state's capital. (Juan Perez Jr., Marwa Eltagouri, Leonor Vivanco, and Jeanne Kuang, The Chicago Tribune)
The Weekend in One Paragraph. All five presidential candidates will be campaigning in Wisconsin ahead of the state's primary on April 5.
Follow stories throughout the day with our new Politics & Policy page. And keep on top of the campaign with our 2016 Distilled election dashboard.
---
Top Read
"The number of welfare recipients in Arkansas dropped to just 9,901 in September of 2015, from more than 63,000 in 1995. And a single-parent family of three receives just $204 a month from the state of Arkansas, one of the lowest cash benefits in the nation. Arkansas hasn't quite gotten rid of its safety net entirely, but it's gone as far toward that end as any place in modern America." The Atlantic's Alana Semuels on the slow decline of welfare in the United States.
---
Top Lines
Between a Rock and a Hard Place. If Donald Trump scores the Republican nomination, The National Review's Rich Lowry argues, he'll divide the Republican party and likely lose in the general election to Hillary Clinton. But in the case that he doesn't, he'll do all he can to take the GOP down with him.
Cruz's 'Evangelical Problem.' Ted Cruz has done well with Evangelical voters thus far, but the Texas senator might have to find a different way to draw in voters from the less-religious coastal states like New York, New Jersey, Rhode Island, and Connecticut. (Shane Goldmacher, Politico)
---
Top Views
Trumpcare. In this short video The Atlantic's Vann Newkirk explains the potentially disastrous ramifications of Donald Trump's health-care plan. (Daniel Lombroso)
What Do Body Cameras Really Show Us? Police departments across the country have been asked to equip officers with body cameras. But these simulation videos reveal the challenges that come with them. (Timothy Williams, James Thomas, Samuel Jacoby, and Damien Cave, The New York Times)
We want to hear from you! We're reimagining what The Edge can be, and would love to receive your complaints, compliments, and suggestions. Tell us what you'd like to find in your inbox by sending a message to newsletters@theatlantic.com.