A Controversial Therapy Law in Tennessee
The legislation, signed by the state's Republican governor on Wednesday, allows counselors to refuse treatment to clients based on the counselors' personal beliefs.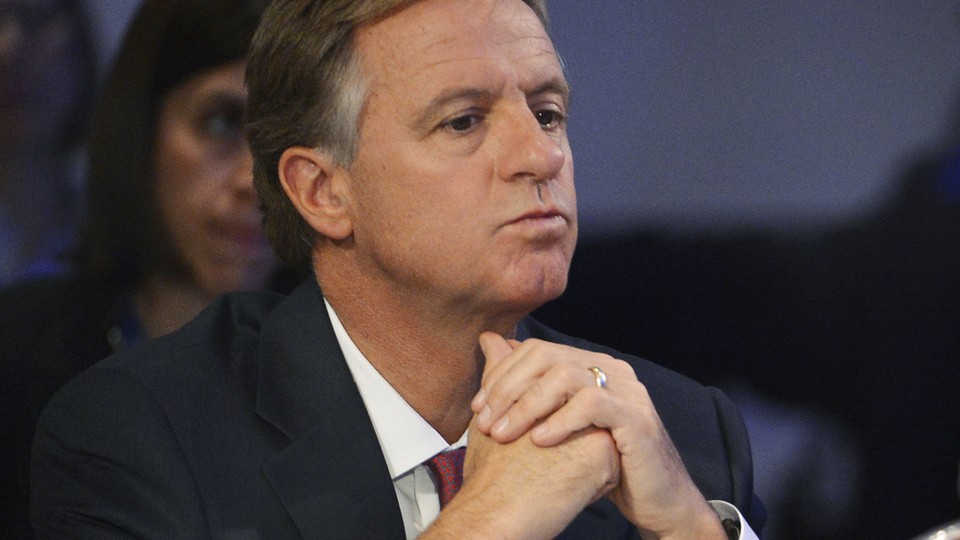 Tennessee Governor Bill Haslam signed legislation Wednesday that allows counselors and therapists to turn away clients based on the practitioners' "sincerely held principles," a move criticized by professional organizations and LGBT-rights groups alike.
House Bill 1840, also known as Senate Bill 1556, shields counselors from being required to provide services to clients if providing those services would clash with the counselors' personal values. (Earlier versions of the bill phrased it as "sincerely held religious beliefs" instead.)
Those counselors cannot be sued, charged with a crime, or penalized for their refusal, although they must coordinate a referral with the client to another counselor or therapist. The protections do not apply if a patient is at risk of imminent harm.
My colleague Emma Green recently discussed the bill alongside a flurry of similar legislation proposed throughout the country:
This legislation is part of a wave of religious-freedom bills that have been introduced and passed in the past year or so, almost all inspired by objections to homosexuality and same-sex marriage. Some of these measures are just for show—pastors could never be legally compelled to perform a gay-marriage ceremony in the way some bills have suggested, for example. But some represent a relatively novel approach to religious-freedom legislation: They offer legal cover to people of faith who don't want to provide certain goods or services to LGBT people, especially when doing so might seem like a tacit endorsement of their relationships and sex lives.
Haslam defended his decision to sign the bill, saying it had met his concerns about patients not receiving necessary care.
"The substance of this bill doesn't address a group, issue or belief system," he said in a statement. "Rather, it allows counselors—just as we allow other professionals like doctors and lawyers—to refer a client to another counselor when the goals or behaviors would violate a sincerely held principle. I believe it is reasonable to allow these professionals to determine if and when an individual would be better served by another counselor better suited to meet his or her needs."
Professional organizations sharply criticized the bill as it worked its way through the legislature, calling it an intrusion into their field. "HB 1840 is an unprecedented attack on the American Counseling Association's Code of Ethics, something to which nearly 60,000 counselors abide," the association said on its website. "It is also an unwanted and unnecessary blow to the counseling profession and those who benefit from the services of a professional counselor." The organization's state-level counterpart also condemned the bill.
LGBT rights organizations also criticized the measure, which they viewed as a thinly veiled means by which gay, lesbian, bisexual, and transgender Tennesseans could be denied counseling and therapy.
"[T]his bill would allow licensed counselors in private practice to use their own religious beliefs as an excuse for terminating care or referring away clients because of moral objections to how they identify," the Human Rights Campaign warned in February. "This law could negatively impact LGBT people in Tennessee, particularly those living in one of the 63 areas in the state that are currently underserved by mental health providers."