Frankie Sugar Chile Robinson's D.C. Comeback
A 7-year-old piano prodigy was the first African American to perform at the White House Correspondents' Dinner. Tonight, he returns at 77 to meet the first black president.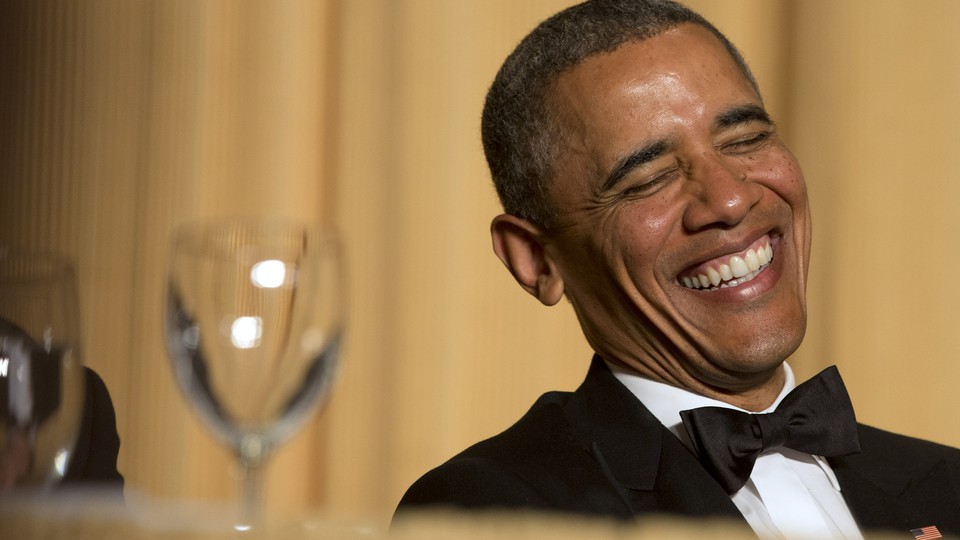 When Larry Wilmore begins his act Saturday night at the White House Correspondents' Dinner, he'll have a fan sitting at Table 130 cheering him on—someone who more than anyone else in the Washington Hilton ballroom knows what it's like to have such a tough gig. That will be the man who had the gig 70 years ago, forever breaking the dinner's color barrier—and, for good measure, desegregating a major Washington hotel.
At the 1946 dinner, he was billed as "Frankie Sugar Chile Robinson, the seven-year-old Negro piano-playing prodigy from Detroit." He was known in his many performances and appearances in movies back in the 1940s for his enthusiastic and vigorous attacks on the keyboard. When he returns to the dinner this week as the guest of the Association and National Journal, he'll be a 77-year-old retired man recovering from recent medical challenges but still reveling in the memories of that long-ago dinner.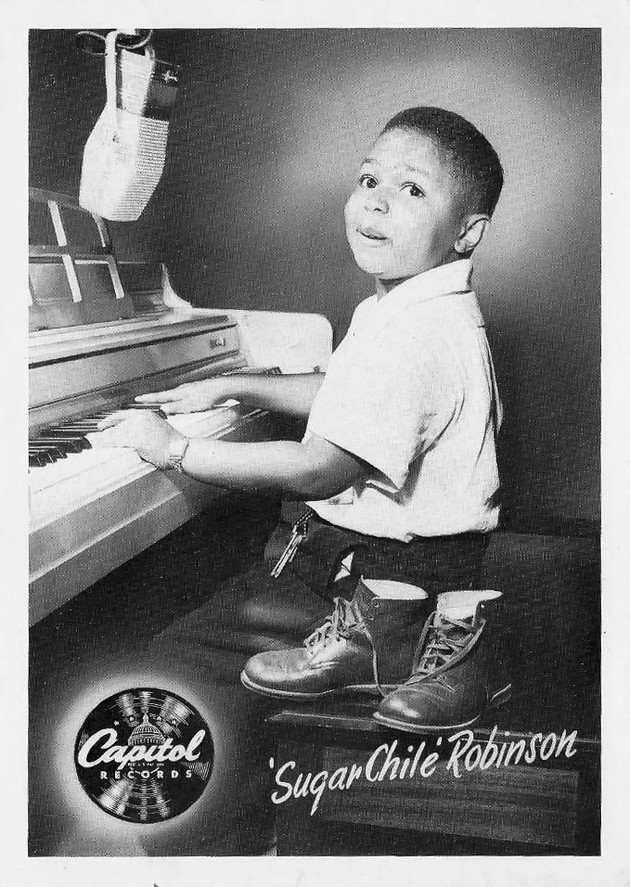 He was the first African American to perform at the annual dinner. Wilmore, host of Comedy Central's The Nightly Show, is the 18th. Between 1946 and 2016, entertainers have included Duke Ellington, Nat King Cole, Dizzy Gillespie, Aretha Franklin, Godfrey Cambridge, Mahalia Jackson, Count Basie, Sinbad, Ray Charles, Cedric the Entertainer, Wanda Sykes, Oscar Papa Celestin, the tap-dancing Step Brothers, drummer Samuel Baby Lovett, and blues singer Julia Lee.
Wilmore is a solo act at the dinner. In contrast, Robinson was but one of several entertainers. "I remember just about everything from that night," said Robinson in an interview. Ed Sullivan, then a newspaper columnist, was the emcee and the other entertainers included South American ventriloquist Señor Wences, soprano Jane Frohman, comedian Herb Shriner, the harmonica team of Paul Draper and Larry Adler, the comic team of Joe and Jane McKenna, Carnival Club dancer Miriam LaVelle, and comedian Bert Wheeler.
Only Robinson survives today. And he does so with fond memories of the way President Harry Truman and the other entertainers treated him. No one talked to him about the racial history he was making. But Truman made a point of wishing him well in the dressing room. And Truman gave him a big thumb's up when, during his four-song act, the little boy looked up at him and asked, "How'm I doin', Mr. President?" It became Robinson's signature line.
It's a line he might just repeat Saturday. He has been invited to a pre-dinner reception where the first-ever African American WHCA entertainer will be introduced to the first-ever African American president.
Along with the other entertainers, Robinson spent the night of the dinner, March 2, 1946, in the Statler Hilton (now the Capital Hilton). There is no record of any other African American being allowed to stay there before that, though black foreign diplomats had. "I didn't know anything about that," said Robinson. "I felt welcome. No one told me I was making history."
Robinson, the youngest of seven children, taught himself how to play the piano by age two and was playing with Lionel Hampton and the Frankie Carle Orchestra by age six. Despite his popularity, he said he wanted a normal high school life and stopped touring and recording in 1952.