Sanders and Cruz Gain Ground
Ted Cruz completed his sweep of Colorado's GOP delegates on Saturday, while Bernie Sanders edged out Hillary Clinton in the Wyoming caucus.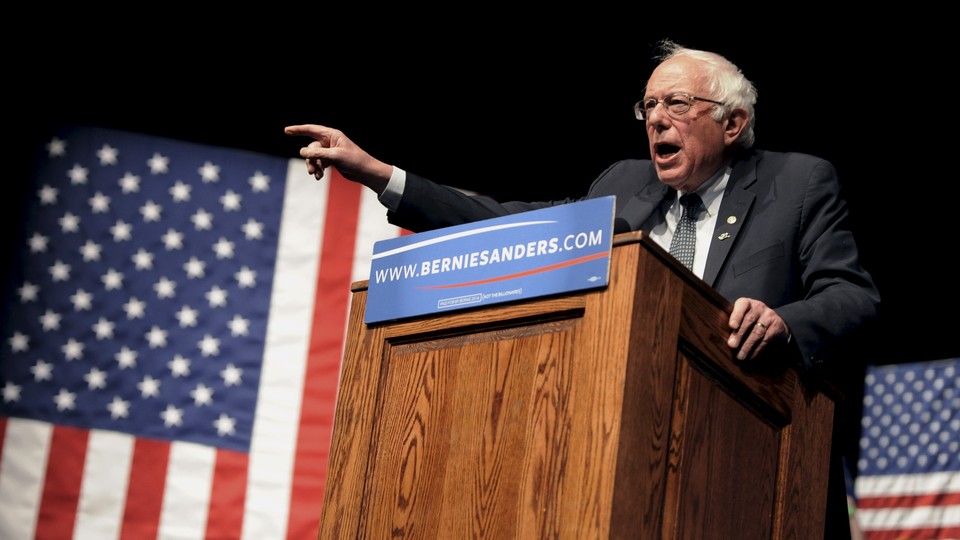 Updated on April 9 at 10:11 p.m.
It's a good day for the insurgent candidates in both presidential races.
Vermont Senator Bernie Sanders won his eighth victory out of the last nine Democratic contests in the Wyoming caucuses on Saturday. In the nearby Rocky Mountains, Texas Senator Ted Cruz locked up all of Colorado's GOP delegates on Saturday, as he tried to slow frontrunner Donald Trump's march to the Republican nomination.
Sanders' victory continued his lengthy winning streak in the West, following landslide triumphs in Idaho, Utah, and Washington in recent weeks. The Vermont senator carried Wednesday with 56 percent of the vote to frontrunner Hillary Clinton's 44 percent on Saturday afternoon.
The close result, however, won't affect Clinton's 200-plus lead in pledged delegates. Only 14 of them were at stake in Wyoming, the fewest of any state in the Democratic race. And, in an appropriate outcome for the Equality State, both candidates will take home seven delegates each.
Instead, the Sanders campaign hopes to build momentum ahead of the pivotal New York primary on April 19, where a surprise victory could upend Clinton's march to the nomination.
On the GOP side, Colorado offered only 37 delegates—a modest sum compared to upcoming contests in Pennsylvania and New York. State GOP officials also reduced the contest's profile last August by canceling the presidential preference poll in the caucuses held on Super Tuesday. Without a poll to bind the eventual selection of delegates, the process became a byzantine free-for-all among party loyalists.
First, at the precinct-level caucuses on March 1, registered Republican voters elected representatives to the county-level assemblies held throughout the rest of March. Then those assemblies chose their own delegations to Saturday's state GOP convention, as well as conventions in each of Colorado's seven congressional districts. Finally, attendees at those conventions elect 34 delegates to the party's national convention in Cleveland in July, in addition to the three who serve ex officio. It's hard to imagine a less favorable process for Trump, whose troubled campaign has often suffered from a lackadaisical ground operation and poor delegate outreach.
The labyrinthine route through multiple tiers of party stalwarts instead favored Cruz, who claimed a clean sweep of the 21 delegates chosen in congressional district conventions over the past week, before picking up all of the 13 delegates allocated at Saturday's state convention. Trump walked away with six of the alternates. Both the Texas senator and large segments of the Republican hierarchy hope to deny Trump the 1,237 delegates needed to win the nomination on the convention's first ballot.