The Edge: The Doctor Is Out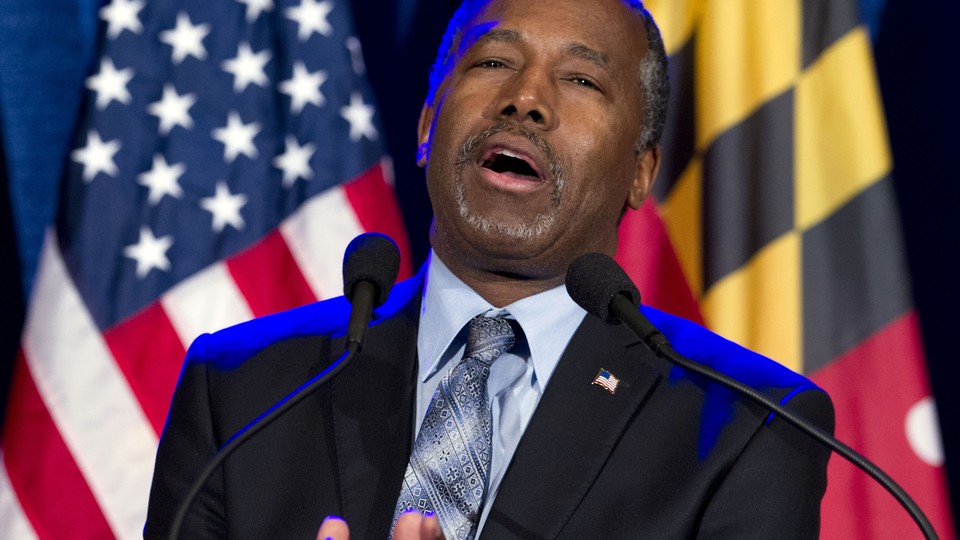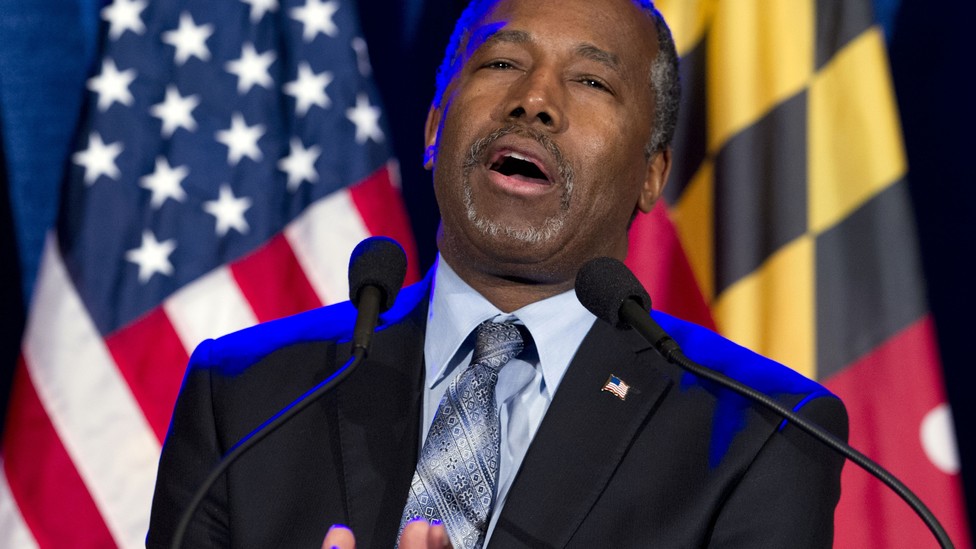 Today in One Paragraph
Republican National Committee Chairman Reince Priebus said a brokered convention would be "highly unlikely" during the Conservative Political Action Conference. Ben Carson formally suspended his presidential campaign. And Donald Trump, who was scheduled to speak at the conference this weekend, canceled his appearance.The U.S. Labor Department announced that the economy added 242,000 jobs in February. Researchers took a step forward in identifying a possible link between the Zika virus and microcephaly, a birth defect in which babies are born with small heads. And former Democratic presidential candidate Jim Webb said he wouldn't vote for Hillary Clinton if she became the nominee.
---
Top News
Brokered Convention 'Highly Unlikely.' Republican National Committee Chairman Reince Priebus said there is an 85 to 90 percent chance there won't be a contested convention when asked onstage at CPAC what he thought about the likelihood of a shake-up on the Republican side. Priebus said a situation where a candidate doesn't have a clear majority of delegates when it's time for the nomination is "extremely hypothetical." (Nick Gass, Politico)
Jobs, Jobs, Jobs. The economy added 242,000 jobs in the month of February and maintained a steady unemployment rate of 4.9 percent, according to new figures from the U.S. Labor Department. President Obama touted the data, saying "There seems to be an alternative reality out there, from some of the political folks, that America's down in the dumps." (Wall Street Journal; USA Today)
Over and Out. Ben Carson, who effectively ended his presidential campaign, announced his next move: national chairman of My Faith Votes, an organization aimed at encouraging Christian voters to head to the polls. (Julie Zauzmer, The Washington Post)
Jim Webb Won't Vote for Clinton. In an interview on MSNBC's Morning Joe, the former presidential candidate said he wouldn't support the Democratic front-runner if she won the nomination, and when asked if he would vote for Donald Trump, Webb said he hadn't ruled it out. (Maya Rhodan, Time)
Zika Breakthrough. A new study published in Cell Stem Cell is the first research to show how the Zika virus might be causing children to be born with microcephaly, or abnormally small heads. The study doesn't officially confirm that Zika is causing the birth defects, but the results can be used to help screen for drugs to prevent the virus from harming brain development. (Loren Grush, The Verge)
The Weekend in One Paragraph. On Saturday, the Nebraska Democratic caucuses, Maine Republican caucuses, Kentucky Republican caucuses, Kansas caucuses, and Louisiana primary will be underway. And on Sunday, Democrats will caucus in Maine, and voters will head to the polls in Puerto Rico. Bernie Sanders and Hillary Clinton will also meet in Flint, Michigan, on Sunday at 8 p.m. ET in a debate hosted by CNN. We'll be covering it all live here.
---
Follow stories throughout the day with our new Politics & Policy page. And keep on top of the campaign with our 2016 Distilled election dashboard.
---
Top Read
---
Top Lines
What's Plan B? Some Republicans have vowed to find an alternative if Donald Trump is the Republican nominee, but so far their fallback options—like an eleventh-hour Mitt Romney candidacy or founding a new party—come with several challenges. (Benjy Sarlin, MSNBC)
Reid vs. Grassley. Here's how Democratic Majority Leader Harry Reid is making Iowa Senator Chuck Grassley, chairman of the Senate Judiciary Committee, the "poster child of the Supreme Court crisis." (David Dayen, The New Republic)
---
Top Views
Visualizing the Jobs Report. The Washington Post breaks down the unemployment figures by race, education, and gender.
Galactic Baby Photos. NASA spotted a "surprisingly bright infant galaxy" more than 13.4 billion years in the past—farther than any galaxy ever seen from Earth. View the video here. (Bill Chappell, NPR)
We want to hear from you! We're reimagining what The Edge can be, and would love to receive your complaints, compliments, and suggestions. Tell us what you'd like to find in your inbox by sending a message to newsletters@theatlantic.com.