The Boston Globe Bails on Crux
The newspaper has decided to end the Church-centered vertical it launched just 18 months ago.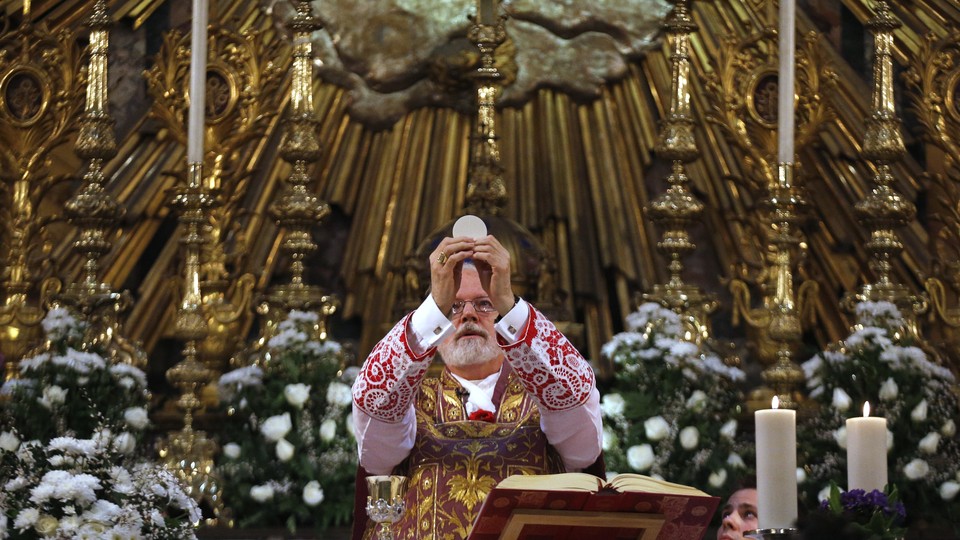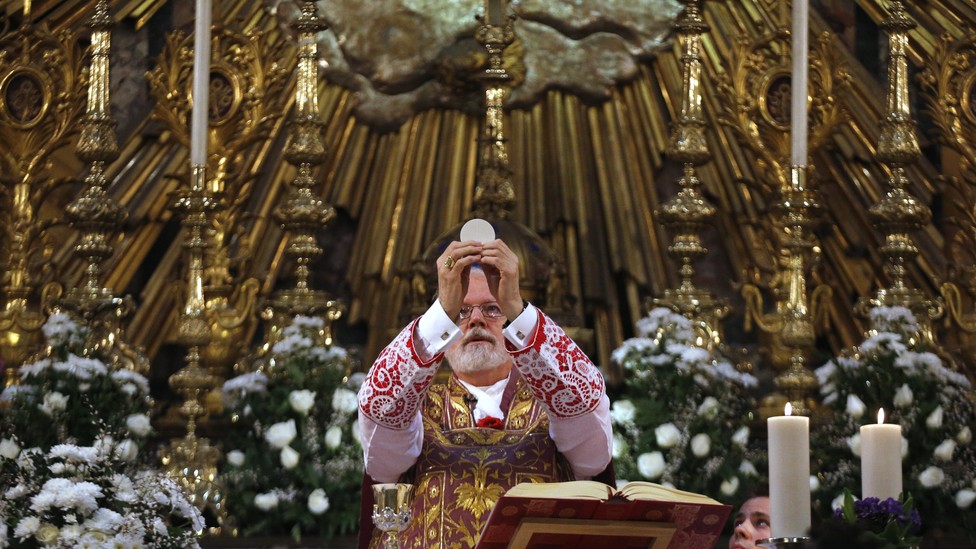 Eighteen months ago, The Boston Globe announced a radical experiment: The newspaper would launch a vertical specifically dedicated to coverage of the Catholic Church, betting that it could support this coverage with ad sales. Crux was born, led by the veteran reporter John L. Allen Jr. and staffed by a handful of experienced writers and editors. The section consistently broke news related to Pope Francis and the Vatican, but it also ran stories from across the U.S. and around the globe, covering everything from religious-freedom conflicts in the American Midwest to poverty in Africa.
Eighteen months later, The Boston Globe has bailed. In a letter to staffers, the Globe's editor Brian McGrory announced that the paper is shutting down the vertical on April 1st, a move which will involve two to three editorial layoffs and one business layoff, according to a spokesperson. In an email, McGrory wrote, "I loved Crux. We all did. It was a terrific idea, a noble mission, and very well executed by a small, deeply experienced, hard-working staff. We made the words work, but not the numbers. They simply didn't add up. So we decided, quite literally, to cut our losses and focus on the core of our business." In a few weeks, the paper plans to turn the site over to Allen, who says he is "determined to make sure that Crux continues. How exactly we're going to engineer that remains to be seen."
From the beginning, the business model the Globe envisioned for Crux seemed tenuous. The pitch was twofold. First, the paper has been a leader in coverage of the Church, which is a huge cultural and political institution in Boston. Fresh off its Pulitzer Prize-winning investigation into widespread clergy sex abuse—an effort that was recently featured in the massively popular, Oscar-winning film Spotlight—the Globe anticipated a big local and national readership for in-depth coverage of the Church. Second, it was betting that there was an untapped market for advertisers who would want to be associated with this coverage—from Catholic hospitals and charities to companies that were looking to appeal to a specifically Catholic readership.
That's the part that failed. "If you see the financial security of something like this resting almost exclusively with ad sales, that's a very dicey proposition," Allen said. Most religion-specific publications that aren't supported directly by a religious institution get their money from non-profits and donors—Tablet, for example, in the Jewish world. It was a big and fairly novel gamble for the Globe to try and fund its Catholic coverage through an ad-based revenue model. "We simply haven't been able to develop the financial model of big-ticket, Catholic-based advertisers that was envisioned when we launched Crux back in September 2014," McGrory wrote in his letter to staffers.
Eighteen months is not a long time for any new venture to get firmly established. But the scariest part of the paper's abandonment of Crux is that the vertical actually did get established, at least with readers. Allen said the section rallied roughly 1 million monthly readers, and those numbers "easily doubled" during big news events related to the pope, such as his recent trip to Mexico. Within the religion-journalism world, Crux quickly became a must-read, and Allen's reporting is widely respected as some of the best-sourced in the business. The Globe could not have run a cleaner experiment in terms of testing market viability—as McGrory himself emphasized, the journalism was extremely high quality, but the dollars just weren't there.
"It clearly is worrying for people who do this for a living to see a mainstream news organization like The Globe who launched a big project like this and then 18 months later backed out," Allen said. Religion journalism is a notoriously tough sell for publishers, and the fact that the Globe would emphasize the editorial quality and importance of Crux while still choosing to shutter it suggests a fear of investing in topical coverage that isn't directly appealing to advertisers. A spokesperson for the Globe maintained that the paper will continue its same level of coverage of the Church—this without Allen and the laid-off staffers, and with the editor of the vertical, Teresa Hanafin, being "redeployed [in] an exciting new position as an early morning writer for Bostonglobe.com," as McGrory wrote in his memo. "I expect if The Globe had launched a vertical exclusively dedicated to coverage of the Patriots and Red Sox, we would not be here," Allen said.
From the standpoint of religion journalism, the end of the Globe-supported version of Crux is a significant blow. A number of publications are solely dedicated to covering Catholicism, but the big differences between Crux and those organizations, Allen said, are independence and critical distance. Many outlets are expressly affiliated with the Church, and even independent publications such as The National Catholic Reporter have fairly close ties with Catholic institutions.
There's also a big difference in the platform that a publication like Crux could get in association with a major national newspaper—smaller, niche publications simply don't get the same kind of readership. That the largest paper in the biggest city in America's most Catholic state won't commit the resources to sustain dedicated coverage of the Church—a powerful, influential, and fallible institution in its backyard—suggests that coverage of religion, and religious institutions, is still not regarded as an essential function of local media.
Meanwhile, Allen is "trying to look at this as an invigorating opportunity rather than a devastating career blow," he said. He's on the hunt for potential sponsors, and he sees appeal in the possibility of a new version of Crux that would have total editorial independence from the Globe. The funding may not be there right now, he said, but "we do not intend to be gone."