Anti-Establishment Wave Misses Congress (So Far)
Throw the bums out? Not so fast. Veteran members of the House and Senate survived primary challenges in Super Tuesday states won by Donald Trump and Ted Cruz.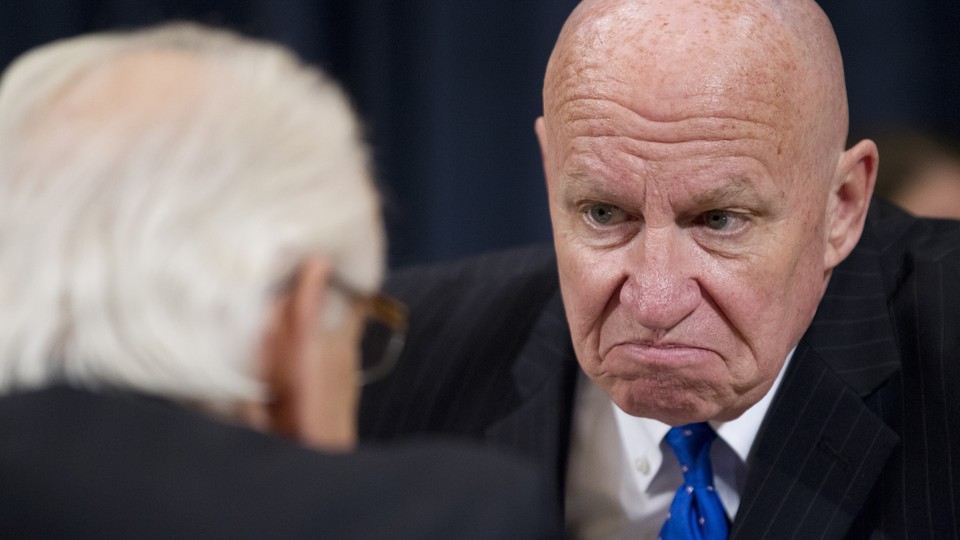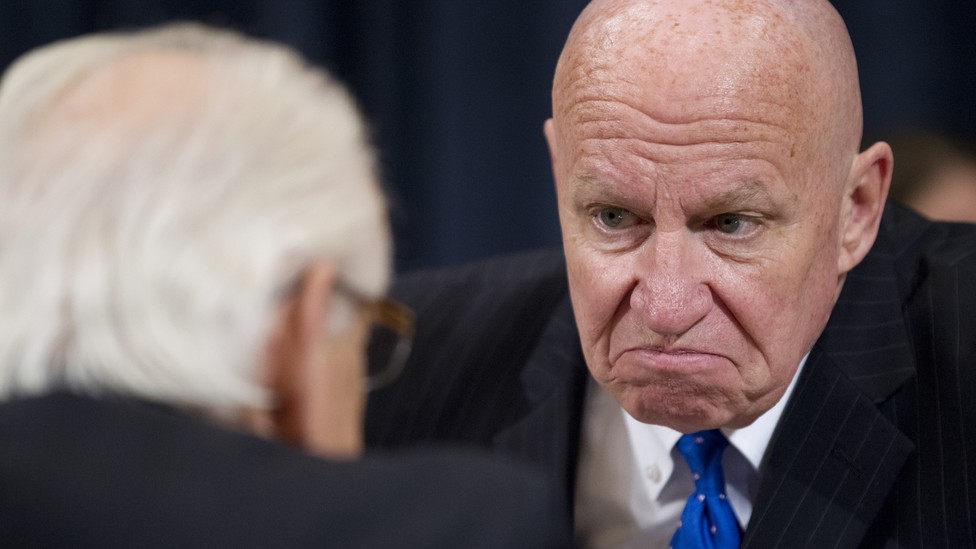 If anyone should fear the anti-establishment fervor that's fueling the candidacies of Donald Trump, Ted Cruz, and Bernie Sanders, it should be incumbent members of the House and Senate. After all, it was the stunning primary defeat of House Majority Leader Eric Cantor nearly two years ago—by one measure the biggest congressional upset in history—that served as the first warning sign of the populist revolt that has come to define the 2016 presidential race.
Yet, even as Trump and Cruz have swept all but one of the first 15 Republican primaries, that wave has yet to breach the Capitol. Not a single incumbent member of the House or Senate lost a primary in the dozen states that voted on Super Tuesday, despite several aggressive challenges.
There were a few close calls for high-profile members. In Texas, Representative Kevin Brady faced the fight of his 20-year congressional career just a few months after he replaced Speaker Paul Ryan as chairman of the powerful Ways and Means Committee. A reliable but not hard-line conservative, Brady needed to win an outright majority against three opponents to avoid a run-off election in May. The run-off rule is what conservatives in Texas used two years ago to knock off veteran Representative Ralph Hall, who at 91 was then the oldest member of Congress and one of its last veterans of World War II still serving. Brady ended up with 53.4 percent of the vote.
Long-serving Senator Richard Shelby of Alabama won with a wider margin, capturing nearly 65 percent and defeating his nearest competitor by 27 points. But that was only after the 81-year-old chairman of the Senate Banking Committee had well over $8 million and brought in staffers from the National Republican Senatorial Committee to help him in the race's final days. On the House side, Representatives Martha Roby and Bradley Byrne, both Alabama Republicans, each won competitive primaries with more than 60 percent of the vote. In Texas, veteran Republican incumbents Lamar Smith, Louie Gohmert, Sam Johnson, John Culberson, and Pete Sessions won in similar fashion.
How do you explain these victories in states where Trump and Cruz won about two-thirds of the vote while running explicitly against Washington and the Republican establishment?
The place to start is always the power of incumbency. Congress's approval ratings have been stuck near record lows for years—Gallup had it at 14 percent in February—but it's still rare for voters to punish their representative even when they've had it with the institution as a whole. Members of Congress already spend countless hours fundraising to protect their seats, and losses like Cantor's and Hall's remain the exception rather than the rule. Cantor's defeat to upstart Dave Brat in particular had a searing impact on Republican members of the House, who took it as a wake-up call that no matter how much influence they wielded in the Capitol, they could not afford to take voters back home for granted. Brat's victory in Virginia was also the death knell for immigration reform in the House, over which he had attacked Cantor repeatedly.
In Alabama, Shelby took precautions beyond spending money, making sure he spent enough time in the state and highlighting his opposition to President Obama's policies on immigration and health care. Seeking further distance from the administration and the taint of being too close to Wall Street, Shelby had used his chairman's perch to postpone hearings on the president's nominees to the Federal Reserve, the Securities and Exchange Commission, and other regulatory positions, according to The Wall Street Journal. Some of those may go forward now that he has won his primary, since he is not seen as facing a competitive general election in November.
Democratic incumbents won, too, on Tuesday night, although there were fewer serious challenges—further evidence that the "political revolution" that Sanders is trying to summon has yet to extend much beyond his own base of support. The victories for stalwarts in both parties don't necessarily mean that their colleagues can rest easy for the next few months; primary challenges can be late in developing, and the political environment certainly remains volatile. The Republicans who faced challenges on Tuesday were hardly centrists, either. By and large, their conservative voting records left little room for insurgents to hammer them from the right. Republican leaders in Washington are more worried about the effect a Trump or Cruz nomination will have on down-ballot races in November. Democratic House and Senate candidates have done better in presidential years of late, and the fear is that any lack of enthusiasm for Hillary Clinton will be more than offset by a surge in turnout from a backlash to Trump or Cruz.
Yet those same Republican operatives are surely relieved at the congressional results from Tuesday, which demonstrated that a well-prepared incumbent—with a deep war chest of money—can withstand the undertow of 2016's anti-establishment wave.