A Delegate Drought Ends for Marco Rubio
Democratic and Republican candidates won small weekend races ahead of the major contests on March 15.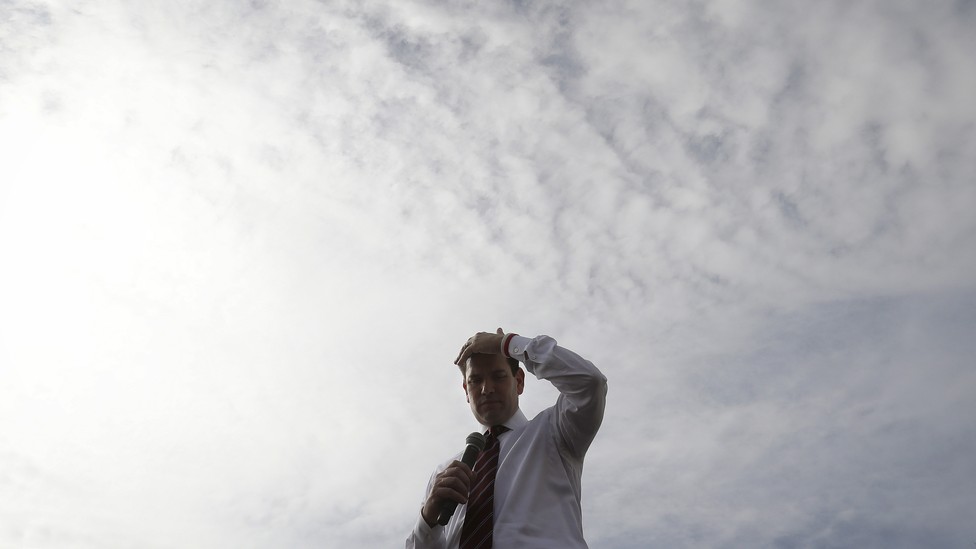 The good news for Marco Rubio: He won his third primary contest on Saturday and broke a week-long delegate drought, which would normally give him a claim to momentum ahead of the crucial Florida primary on Tuesday. The bad news? The victory was in Washington, D.C., the focus point of Republican voters' ire this year.
The Florida senator received 1,059 votes, or about 37 percent of the total, in the D.C. caucuses on Saturday. Ohio Governor John Kasich received only 50 votes fewer for about 35.5 percent. The two candidates will almost evenly split D.C.'s 19 delegates. Both Trump and Cruz fell below the 15-percent eligibility threshold and will receive no delegates.
Alex Conant, the Rubio campaign's communications manager, sounded an upbeat note on Twitter.
Far from the nation's capital, Texas Senator Ted Cruz emerged from Wyoming's county conventions with nine of the twelve delegates available Saturday. Rubio and Trump also received one delegate each, and a third delegate was officially uncommitted. Wyoming allocates its 29 delegates at multiple county conventions throughout the spring.
Cruz also received a single delegate from Guam, where Republicans held a presidential convention on Saturday. Nine delegates are available from the territory, but the other eight are uncommitted until Tuesday, when they gather again to choose whether or not to back a candidate. Both Kasich and Trump made last-minute appeals before Saturday's convention.
In the only Democratic contest on Saturday, former Secretary of State Hillary Clinton won the Northern Mariana Islands caucus, beating Vermont Senator Bernie Sanders with 102 votes to 65. The AP estimates Clinton will receive four delegates and Sanders will receive two.
Saturday's contests were the last to be held before March 15, when the candidates from both parties will face off in pivotal elections in Florida, Illinois, Missouri, North Carolina, and Ohio. Republicans in the Northern Mariana Islands will also hold a convention to allocate delegates that day.