Happy Presidential-Voting-Aversary, D.C.!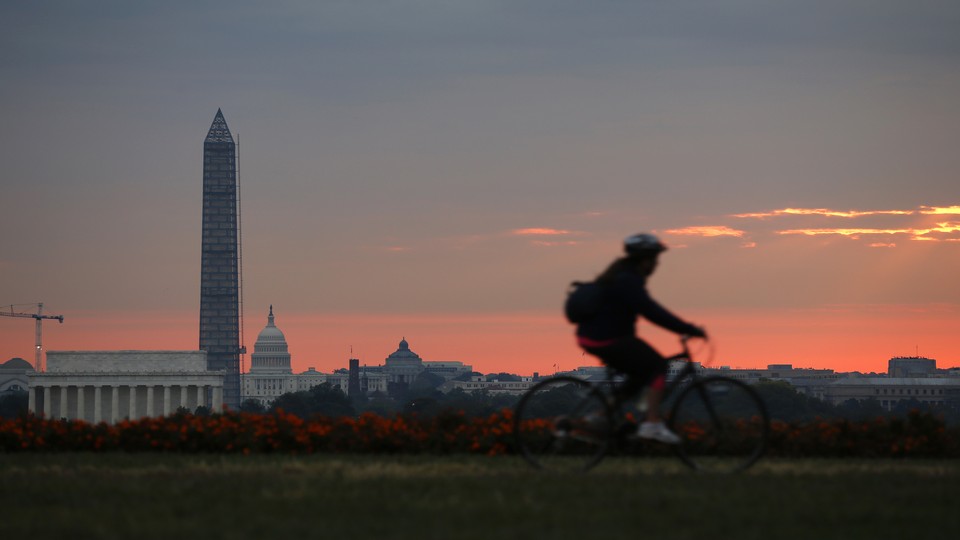 Editor's Note:
This article previously appeared in a different format as part of The Atlantic's Notes section, retired in 2021.
Washington, D.C. gets a bad rap for being overly political—a reputation Moisés Naím defended for us yesterday against the French ambassador to the U.S. But until 1961, city residents weren't even able to vote in America's biggest political contest: the race for the White House. Fifty-five years ago today, the 23rd Amendment was ratified, granting the District presidential electors. (If you need a refresher on the role of delegates in the presidential race, Yoni and Caty break it down here.)
Some D.C. residents have already exercised that electoral right this year; the city's Republican primary was held on March 12. Of the 19 delegates up for grabs, 10 were scooped by Marco Rubio, while nine went to John Kasich. Meanwhile, the District's Democratic contest—with 45 delegates on the line—will wrap up the U.S. primary season on June 14.