The Business Backlash Against 'Religious Liberty' Legislation
A coalition of corporations is threatening to boycott Georgia if the state's governor signs a bill that would limit protections for the gay and lesbian community.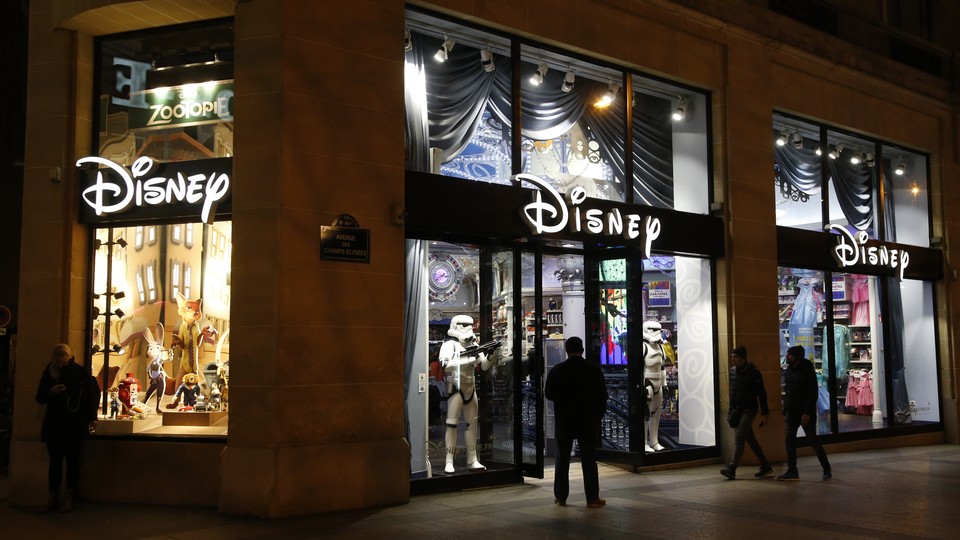 A high-profile consortium of companies, including Disney, Marvel, the NFL, Time Warner, Viacom, AMC, Coca-Cola, Delta, Salesforce, and others, have threatened to boycott or curtail business in Georgia if the state's governor signs the Free Exercise Protection Act into law. Last week, lawmakers passed the so-called "religious liberty" bill, which its opponents argue is discriminatory and legalizes discrimination against the gay and lesbian community.
The bill, in essence, offers legal safeguards for faith-based organizations and businesses to refuse services to same-sex couples or avoid hiring employees based on their religious beliefs. The measure has support among conservative lawmakers and religious leaders and organizations within the state. Among its detractors is Georgia Prospers, an umbrella group comprised of hundreds of major companies with major business ties within the state.
This scenario echoes previous recent battles involving highly divisive so-called religious liberties laws in states like Indiana and Arkansas. Last year, in both cases, each state revised their bills after outcry in the business community against the measures forced lawmakers to reconsider.
In the past 24 hours, Disney, Marvel, and Time Warner became the latest companies to issue disapprovals about the bill. "Disney and Marvel are inclusive companies, and although we have had great experiences filming in Georgia, we will plan to take our business elsewhere should any legislation allowing discriminatory practices be signed into state law," read a company statement.
Both Disney and Marvel have filmed major projects in the state in the past year, notes Jennifer Bendery at The Huffington Post, including Captain America: Civil War and Ant-Man, productions that generated hundreds of millions of dollars for the state and provided employment to tens of thousands of workers. Film and television production is a billion-dollar industry in Georgia.
Meanwhile, the NFL has implied that it will look unfavorably upon Atlanta's bid for the Super Bowl in the coming years should the law be enacted. Representatives from the Atlanta Falcons and the Atlanta Braves, two of the state's biggest professional sports franchises, also spoke out against the measure.
Georgia Governor Nathan Deal has until May 3 to decide the fate of the bill. The extended review period is part of what's helped to galvanize the campaign against the measure.
As my colleague David Graham notes, North Carolina passed a state law on Wednesday that would prevent cities from passing their own laws that bar discrimination against the LGBT community. State lawmakers only announced that they seek to take up the measure on Monday, just days before the vote, and then North Carolina's governor signed the bill into law on Wednesday night.