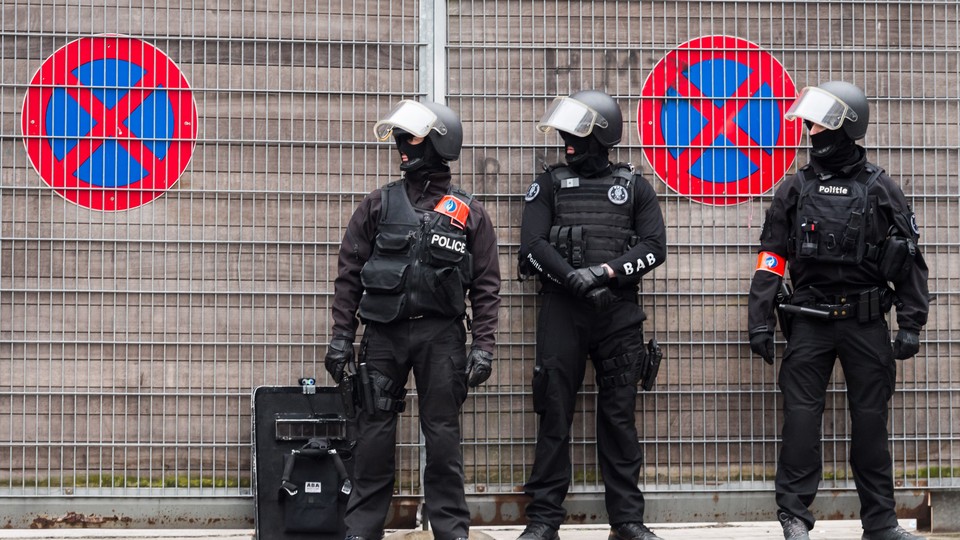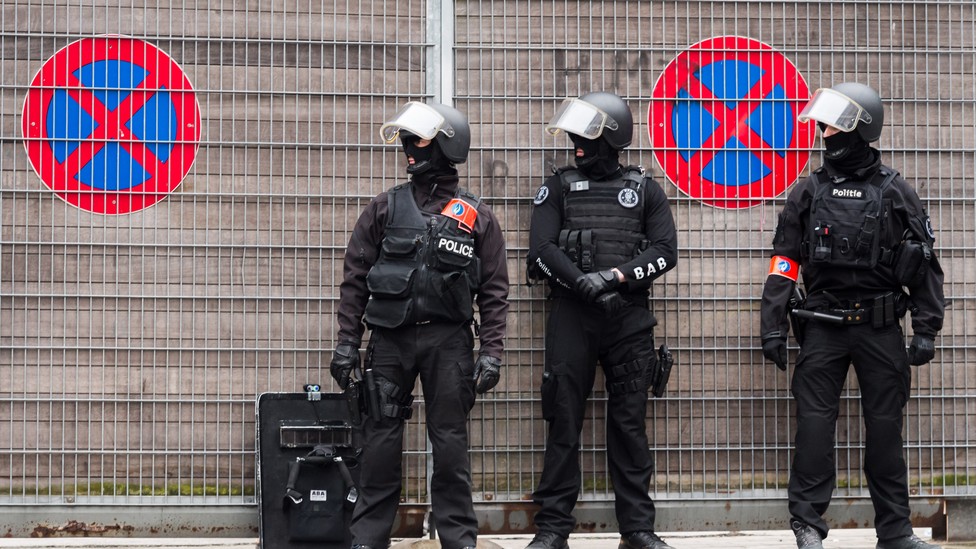 Today in One Paragraph
Paris terror attacks suspect Salah Abdeslam was captured during a raid in Brussels, authorities said. President Obama will nominate Air Force General Lori Robinson to head a U.S. combatant command, announced Defense Secretary Ash Carter. The EU and Turkey reached a deal to return migrants and refugees traveling to Greece from Turkey back to Turkey. And North Korea launched a ballistic missile into the sea.
---
Top News
Suspect in Paris Attacks Captured. Police captured Salah Abdeslam during an anti-terrorist raid in the Molenbeek neighborhood of Brussels, authorities said. Authorities also said that Abdeslam was wounded in the raid. "We got him," said Theo Francken, Belgium's secretary of state for asylum and migration, on Twitter. The November 13 attacks in Paris claimed the lives of 130 people. (James McAuley, Griff Witte, and Michael Birnbaum; The Washington Post)
Here's to You, General Robinson. Defense Secretary Ash Carter said President Obama will name Air Force General Lori Robinson to be the head of the U.S. Northern Command. If confirmed, she would be the first female combatant commander. (Austin Wright and Connor O'Brien; Politico)
EU and Turkey Strike a Deal. European leaders and the Turkish prime minister reached an agreement on how to stem the flow of refugees through the continent: All migrants and refugees arriving in Europe will be sent back to Turkey, which, in return, will receive financial aid—and "re-energized" talks on membership to the EU. (Jennifer Rankin, The Guardian)
North Korea Fires Ballistic Missile. The country launched a ballistic missile into the sea a day after President Obama imposed new sanctions. Ballistic missile tests are also a violation of United Nations sanctions. (BBC News)
The Weekend in One Paragraph. John Kasich and Ted Cruz will be campaigning in Utah, while Donald Trump rallies voters in Arizona ahead of the state's primary on Tuesday. Bernie Sanders will also stop in Arizona before traveling to several cities in Washington. And President Obama and the first family travel to Cuba on Sunday, marking the first time a sitting U.S. president has visited Havana since Calvin Coolidge in 1928.
---
Follow stories throughout the day with our new Politics & Policy page. And keep on top of the campaign with our 2016 Distilled election dashboard.
---
Top Read
"If you've been reading your Conventional Wisdom Herald, you know that Murphy, one of the most storied and furiously quick-witted political consultants of the last three decades, has lately been cast as the Titanic skipper who steered Jeb's nine-figure colossus smack into an iceberg. That donor loot helped buy Jeb all of four delegates before he dropped from the race, returning to a quiet life of low-energy contemplation." The Weekly Standard's Matt Labash on Mike Murphy, the political consultant behind Jeb Bush's super PAC, Right to Rise.
---
Top Lines
Being Poor is Expensive. The New Republic's David Dayden writes how barriers to mobility keep poor Americans trapped in an inequality feedback loop.
'Cruz 2020?' Senator Lindsey Graham has likened choosing between Donald Trump and Ted Cruz to "being shot or poisoned," but if Trump gets the Republican nomination in 2016, Cruz might just get it next time around. (William Saletan, Slate)
---
Top Views
Obama's Long Distance Relationships. The Atlantic's Jeffrey Goldberg lays out the president's state of relations with leaders around the world—from actually warm to ice-cold.
P.S. DC Folks. The cherry blossoms are blooming. Avoid the crowds and use this tracker to guide you to the nearest tree. (Andrew McGill, The Atlantic)
We want to hear from you! We're reimagining what The Edge can be, and would love to receive your complaints, compliments, and suggestions. Tell us what you'd like to find in your inbox by sending a message to newsletters@theatlantic.com.