A Widening Chasm Turns Into a Grand Canyon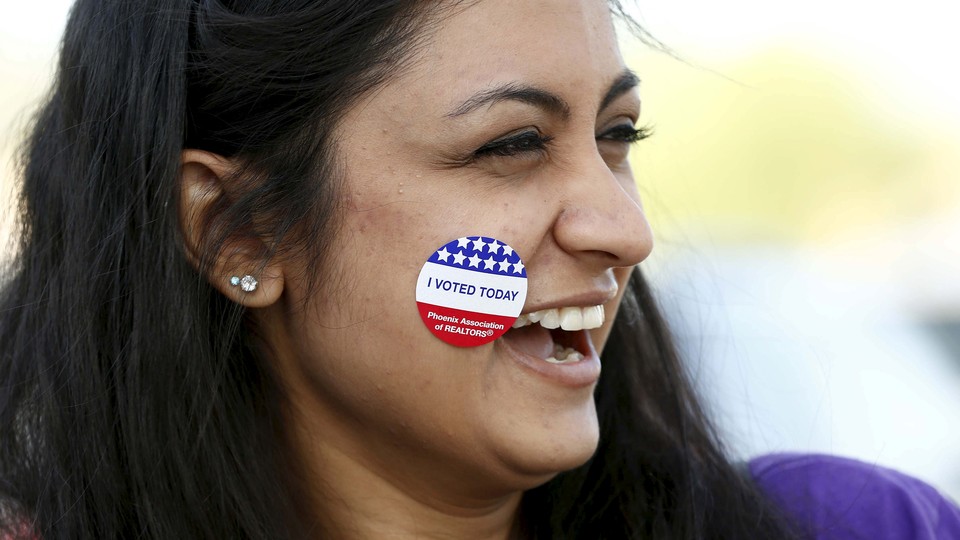 Editor's Note:
This article previously appeared in a different format as part of The Atlantic's Notes section, retired in 2021.
Three states and a territory voted on Tuesday night, but by the time the votes were tallied in the first, the results were already clear—Hillary Clinton and Donald Trump claimed the night's big prize, Arizona. The Grand Canyon State delivered strong support for both front-runner. Bernie Sanders and Ted Cruz, though, kept the race tight by winning elsewhere—Cruz and Sanders in Utah, and Sanders adding a second victory in Idaho. As my colleague Russell Berman wrote, the voting punctuated the day's news, with terror pushing the campaign out of the headlines:
The primaries played out as the candidates responded to the deadly terrorist attacks in Brussels, and Clinton quickly pivoted to national security during her election-night remarks in Seattle. "The last thing we need, my friends, are leaders who incite more fear," she said after calling our Trump and Cruz by name. "This is a time for America to lead, not cower."
You can read the rest of Russell's analysis, and the full liveblog of the results, here.