This Just In: Scalia Dies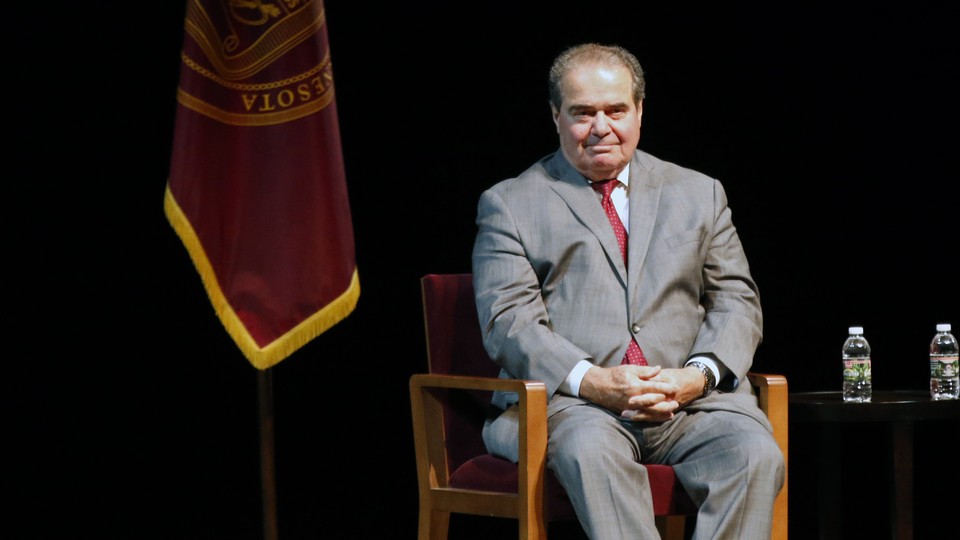 Editor's Note:
This article previously appeared in a different format as part of The Atlantic's Notes section, retired in 2021.
Updated on February 13 at 7:11 p.m.
Justice Antonin Scalia, who served for three decades on the U.S. Supreme Court, died in his sleep of apparent natural causes Saturday at age 79.
The news was confirmed by John Roberts, the chief justice, who called Scalia "an extraordinary individual and jurist, admired and treasured by his colleagues."
According to the San Antonio Express-News, Scalia was attending a private party at the Cibolo Creek Ranch in west Texas on Friday night. Staff reportedly found him on Saturday.
President Ronald Reagan appointed Scalia to the Supreme Court in 1986, where he became the intellectual leader of the Court's conservative wing. Among the wider public, Scalia was one of the few justices who became a household name, due in part to his outspokenness and his often-blistering dissents from the bench.
More on the implications of Scalia's death here.