The Edge: Lynch: 'They Have Waited Decades for Justice'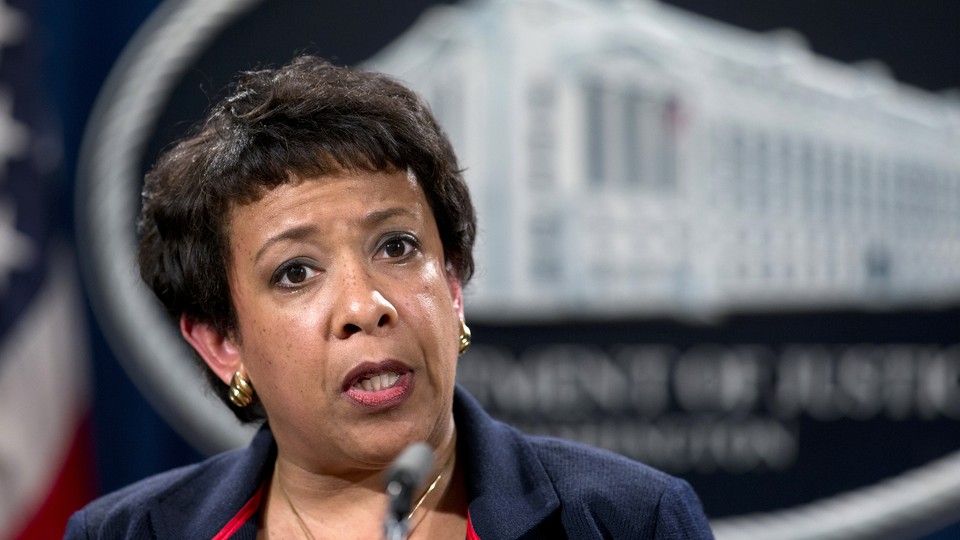 Today in One Paragraph
After a weak showing in the New Hampshire primary, Chris Christie and Carly Fiorina dropped out of the presidential race. The U.S. Department of Justice will be taking legal action against the city of Ferguson, Missouri. Bernie Sanders rode a wave of momentum following his win in the state, raising more than $5 million. President Obama spoke in Springfield, Illinois about the partisan political divide in Congress. On the Hill, Janet Yellen warned that the U.S. economy might see slower growth in the upcoming year. And South Korea is suspended operations at the Kaesong Industrial Complex.
---
Top News
The Fallout After New Hampshire. In the aftermath of the New Hampshire primary, Bernie Sanders and Donald Trump emerged with resounding victories, John Kasich was reinvigorated with a second-place finish, and presidential contenders Carly Fiorina and Chris Christie decided to drop out of the race altogether. Up next: the Nevada Democratic caucuses and the South Carolina Republican primary. (The Atlantic staff)
DOJ Files a Lawsuit Against Ferguson​. Attorney General Loretta Lynch announced that the U.S. Department of Justice will take legal action against the city of Ferguson, Missouri. "The residents of Ferguson have suffered the deprivation of their Constitutional rights, the rights guaranteed to all Americans, for decades. They have waited decades for justice," Lynch said. (Ed Payne, CNN)
Obama Returns to Illinois. The president visited Springfield, Illinois, where he served three terms as a state senator from 1997 to 2004, and lamented the state of partisan divide in American politics. "It's one of the few regrets of my presidency," Obama said, "that the rancor and suspicion between the parties has often gotten worse instead of better." (Mark Landler, The New York Times)
Cha-Ching. Bernie Sander's campaign raised $5.2 million after the New Hampshire primary poll stations closed Tuesday. The Vermont senator has done increasingly well with fundraising, reining in more than $20 million in January compared with Clinton's $15 million. (Gabriel Debendetti, Politico)
The State of the Fed. Chairwoman of the Federal Reserve Janet Yellen made her semiannual address to Congress emphasizing the steady improvement of the labor market but also warning that "financial conditions in the United States have recently become less supportive of growth." (Paul Davidson, USA Today)
Indefinite Time-Out. In response to North Korea's recent rocket launch and nuclear test, South Korea is suspending operations at the Kaesong Industrial Complex, a factory zone that employs some 55,000 North Koreans. "It appears that such funds have not been used to pave the way to peace as the international community had hoped," said South Korea's Unification Ministry in a statement. (Elise Hu, NPR)
Tomorrow in One Paragraph:  Bernie Sanders and Hillary Clinton will face off in Milwaukee, Wisconsin at 9 p.m. in a debate hosted by PBS. Jeb Bush, John Kasich, and Marco Rubio will be schmoozing with the good citizens of South Carolina, and Donald Trump will host a rally in Baton Rouge.
---
Follow stories throughout the day with our new Politics & Policy page. And keep on top of the campaign with our 2016 Distilled election dashboard.
---
Top Read:
"But the enthusiasm for her candidacy increasingly seems concentrated among affluent, older voters who are already committed members of the Democratic Party. That is not the most promising platform from which to begin a general-election campaign in any year, and especially not in a vigorously populist one." The New Yorker's Benjamin Wallace-Wells on how Hillary Clinton lost blue-collar America.
---
Top Lines
"Stronger Together." The Atlantic's Richard D. Kahlenberg explores President Obama's $120 million initiative to integrate schools by income and the advantages to lifting up disadvantage students of all races.
Climate Commitment. After Tuesday's Supreme Court decision to halt President Obama's climate change agenda, China and India are questioning U.S. commitment to low-carbon policies, which might spell doom for the historic Paris climate agreement. (Coral Davenport, The New York Times)
---
Top Views
Post-New Hampshire. What does the Republican presidential race look like now that the first primary results are in? Check out this graphic to find out. (Washington Post staff)
---
We want to hear from you! We're reimagining what The Edge can be, and would love to receive your complaints, compliments, and suggestions. Tell us what you'd like to find in your inbox by sending a message to newsletters@theatlantic.com.