A Major Blow to Obama's Climate-Change Plan
The U.S. Supreme Court halts a major EPA regulation Tuesday as lower courts deliberate its future.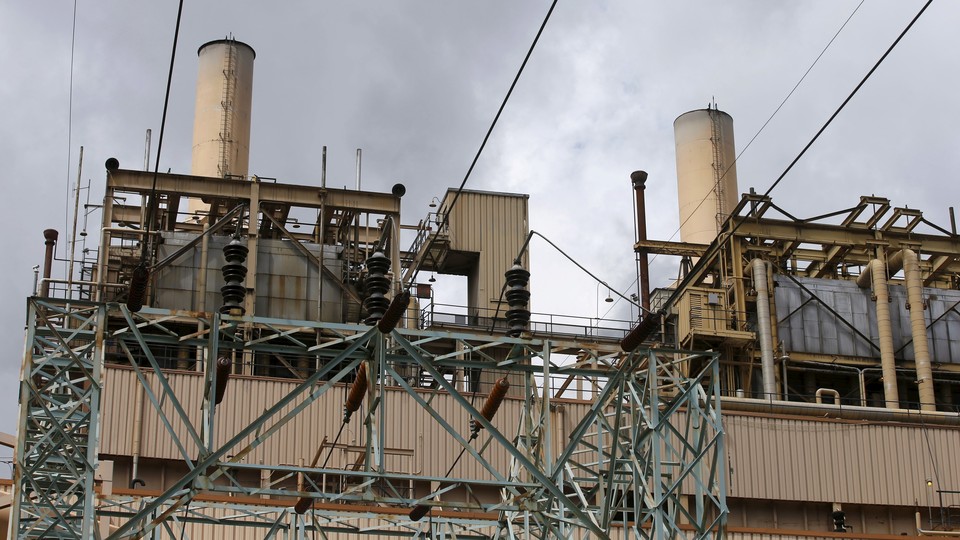 The U.S. Supreme Court on Tuesday night blocked the Obama administration's Clean Power Plan for the duration of legal challenges against it, placing President Obama's foremost effort to combat climate change in serious jeopardy.
The Court's order in West Virginia v. EPA, which is currently being heard in the D.C. Circuit Court of Appeals, comes weeks after 29 states asked the justices to issue a stay. The D.C. Circuit Court of Appeals rejected their request for a stay in January.
The Court also granted stays in four other cases challenging the Clean Power Plan. All four justices from the Supreme Court's liberal wing—Ruth Bader Ginsburg, Stephen Breyer, Sonia Sotomayor, and Elena Kagan—dissented from each of the stays without comment.
The Clean Power Plan is the centerpiece of the Obama administration's regulatory fight to limit carbon emissions causing anthropogenic climate change. Obama announced the plan last summer. By November, 29 states joined a lawsuit against the federal government to prevent the rules from taking effect.
If adopted, the plan would push state utilities to retire old coal-burning electricity plants and, in many cases, launch their own carbon markets, similar to those run in Europe and China.
The plan's existence let the U.S. push for an ambitious Paris Agreement, the first international climate accord, which was signed in December. Its provisions also would ensure U.S. compliance with the bilateral emissions-limiting agreement signed with China last year.
Advocates hoped the plan would stay in force through this legal fight—in part so that, regardless of which party wins the presidential election, utilities would be forced to divest from fossil fuels and especially coal. Both Hillary Clinton and Bernie Sanders back the regulation, while no major Republican candidate for president supports it.
The Court's order all but guarantees that the legal fight over the plan will outlast the Obama administration itself. The D.C. Circuit will hear oral arguments on the case in June; a decision could follow in the late summer or early fall. If the Supreme Court agrees to hear the case after that, a final ruling likely wouldn't come until after the 2016 presidential election in November.