New Zealand Feels the Bern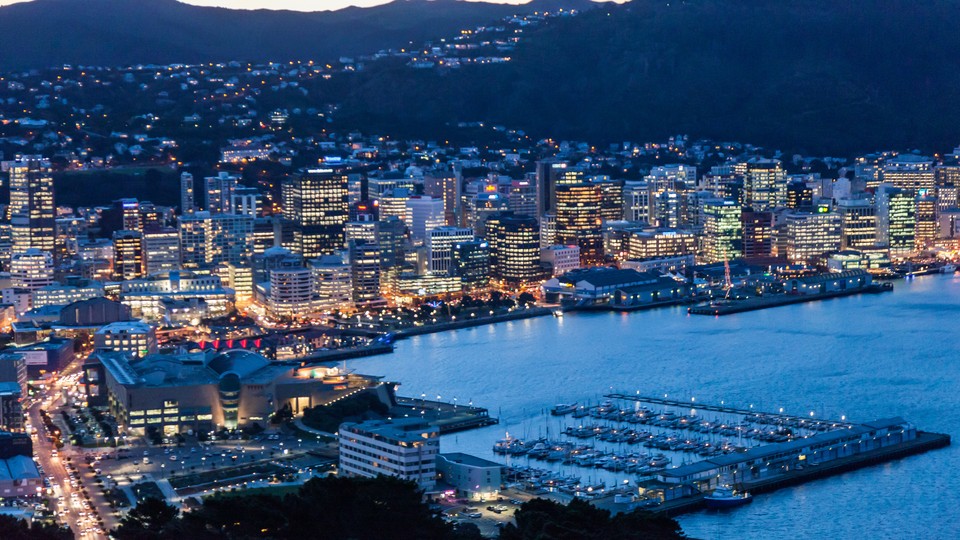 Editor's Note:
This article previously appeared in a different format as part of The Atlantic's Notes section, retired in 2021.
Dixville Notch, Hart's Location, and Millsfield, three New Hampshire towns, zealously guard their traditions as the first places to vote in that state's primary—which, in another zealously guarded tradition, is the nation's first. The few residents of the tiny towns come out to vote at midnight every four years.
But who votes first on Super Tuesday? Democrats in New Zealand get to claim that honor, casting votes 24 hours before March 1 even starts in the U.S., thanks to the international date line. Just like their Dixville Notch countrymen, the Americans in New Zealand cast votes at midnight, meeting at a pub in Wellington. Bernie Sanders came out way on top, with 21 votes to Hillary Clinton's six. One voter spoiled his or her ballot, and you have to imagine in a group that small, people knew who the dummy was.
The Kiwi balloting is part of a global overseas primary sponsored by Democrats Abroad. There are contests in 39 countries to allow ex-pats to participate between March 1 and 8, with 22 of them on Super Tuesday, whenever that happens to fall in their part of the globe. (Republicans don't have a similar primary, a point Democrats Abroad cheekily makes on its website.)
More than 23,000 people voted in the 2008 Democrats Abroad primary. That time, midnight voting started in Indonesia, perhaps foreshadowing the fact that Barack Obama, who had lived in the country as a child, won the overall global primary and its seven delegates. This year there are 13 pledged global delegates plus eight superdelegates, three of whom have committed to Hillary Clinton. Unfortunately for Sanders, the early win in Wellington may not be enough to blunt Clinton's momentum coming out of South Carolina.
What motivated the lopsided Sanders result in Wellington? Democrats Abroad didn't offer any indication in a press release. New Zealand's longtime prime minister is center-right politician John Key. Key recently raised the minimum wage to $15.25—even higher than the $15 per hour Sanders is demanding, though that's barely $10 in U.S. dollars. But the country is also experiencing increasing polarization and anger on the left. Does that sound familiar?