How Our First Arcade Game Grew From a Terrible Infographic
Editor's Note:
This article previously appeared in a different format as part of The Atlantic's Notes section, retired in 2021.
This morning, we launched The Atlantic's first-ever arcade game: Super Campaign Dodger.
Powered with real campaign-advertising data, the game actually began as a failed infographic. When I happened across the Political TV Ad Archive—and saw that it catalogued political commercials literally second by second—I jumped to make a quick chart showing a busy day shortly before the Iowa caucuses.
Even as a rough draft, it didn't look like much.
Channels are on the left, and time runs from midnight to 11:59 p.m. along the top. Each bar is a single political ad (blue being a Democratic ad, red being Republican):
Not really much of a pattern to detect, except the relative paucity of ads between 8 a.m. and noon.
But then the brainwave came: What if you turned this graphic on its side, and had the reader weave through it like a maze?
It reminded me of those old computer games where a ball bounces through layers of blocks. And so Super Campaign Dodger was born.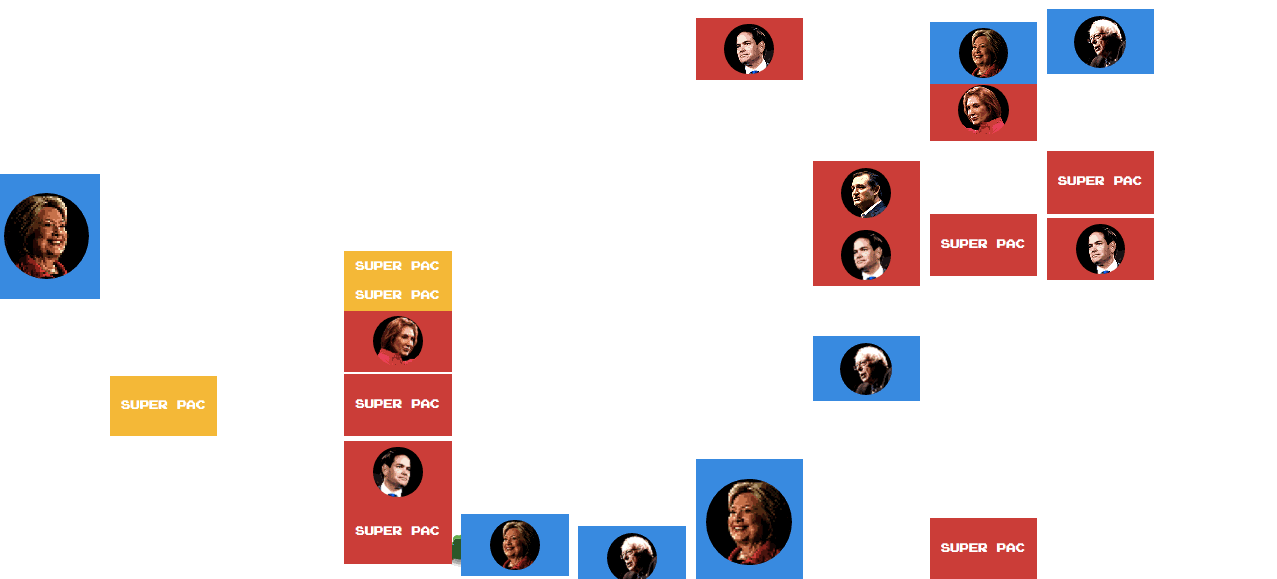 If you're interested in digging through its guts, the source code is here.