Was the Iowa Caucus Decided by Coin Flips?
In a historically close election, a handful of delegates were determined by games of chance.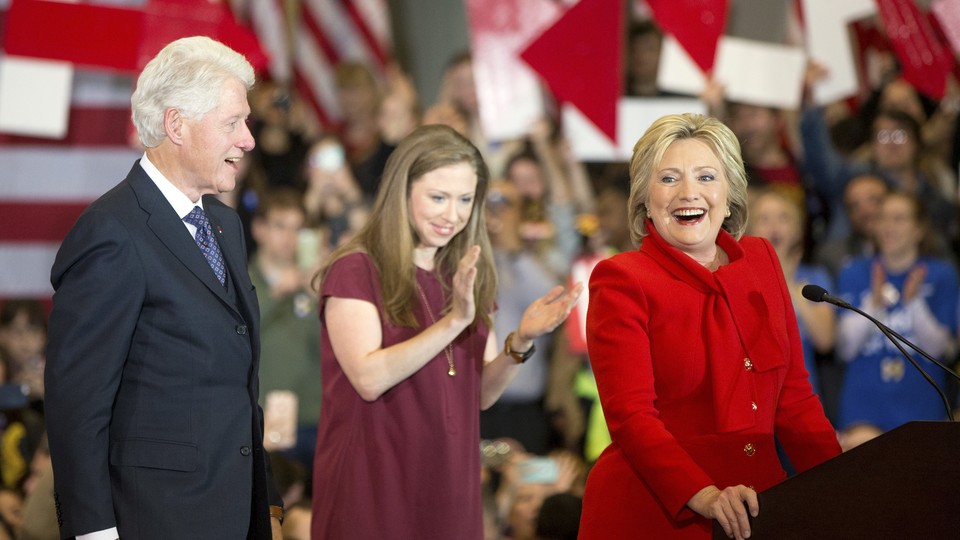 Updated at 5:32 p.m. Eastern on February 2, 2016
The Democratic caucuses in Iowa on Monday were so close that more than a dozen delegates were awarded based on coin flips.
How many is not exactly clear—the state party doesn't track all the games of chance that occur as part of the complex process for divvying up delegates at hundreds of caucus sites across the state. But despite initial reports that Hillary Clinton had improbably run the table, it appears that Bernie Sanders won a sizable share of coin tosses as well, according to information provided on Tuesday by the state Democratic Party.
Delegates to the Democratic National Convention are the main prize of any caucus or primary, and the percentage of the vote in each of 1,681 Iowa precincts is used to determine how many delegates each candidate earns. Yet because these percentages are often messy, the Democratic rules call for precinct chairmen to use games of chance—coin flips—when the delegates can't be determined simply by rounding up or down. (A photo of the relevant section was tweeted by Univision's Fernando Peinado.)
Games of chance have been included in the Democratic caucus rules "forever," said Norm Sterzenbach, a former executive director of the state party who oversaw the nominating contests in 2008 and 2012. "It happens, but it's not frequent," he said in an interview on Tuesday afternoon. They usually occur when calculations for electing delegates to the county convention result in an extra delegate that can't be assigned to one candidate by rounding. The county delegates are distinct from the "state delegation equivalents," which is what the party uses to determine how many delegates each candidates secures for the national convention in Philadelphia. Clinton finished with 700.59 state delegate equivalents to 696.82 for Sanders, yet because county delegates are worth a "tiny fraction" of the state delegates, Sterzenbach said he could say "with absolute certainty" that the coin flips did not determine the outcome in Iowa.
The early reports out of caucus sites gave a different impression. The Des Moines Register collected reports from six different precincts that resorted to coin flips—and Clinton won all of them. But Sam Lau, a spokesman for the Iowa Democratic Party, said that Sanders fared better in the games of chance that were reported through the party's official mobile app. He won six of those seven coin flips—a fact that underlines how incomplete the available data remains, and the likelihood that a full accounting of all the coin flips on Monday night would yield a more even result than initial reports suggested.
The coin flips are a longstanding feature of the Democratic caucuses, and games of chance actually have a long history in deciding close electoral contests in the U.S., and they are still used outside Iowa. As recently as November, a pair of candidates for the state legislature in Mississippi drew straws to determine the winner after an election of more than 9,000 votes resulted in a tie. The stakes weren't quite that high for Clinton and Sanders in Iowa on Monday night—both candidates head onto New Hampshire in decent shape. But the coin flips in Iowa drew an unusual amount of attention this year with Clinton's razor-thin margin of victory, a result that state party chairwoman Andy McGuire said was  "the closest in Iowa Democratic caucus history." And their use underscores the fact that even small shifts in individual precincts can have an outsized impact in a race as tight as this one.