Gaffe Track: Kasich Knew Where to Find Women in 1978—in the Kitchen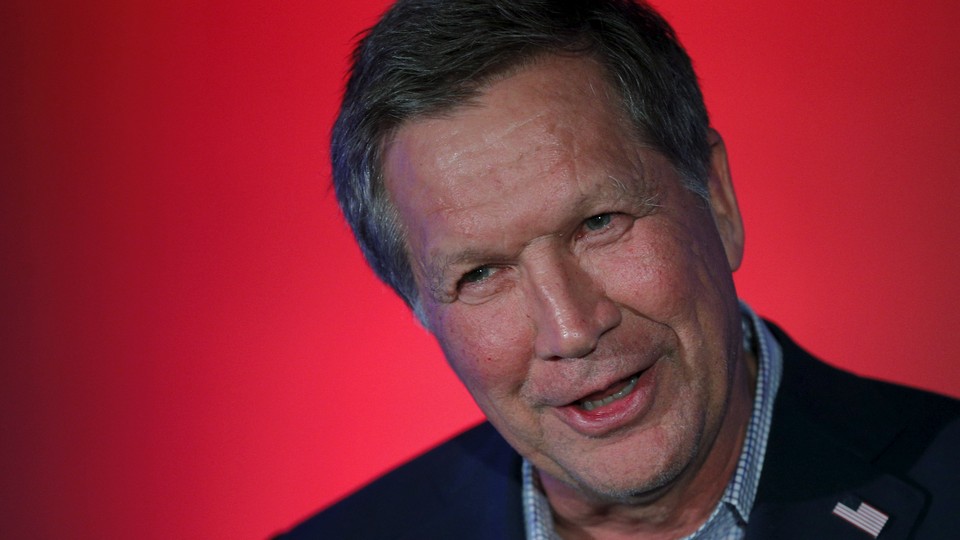 Editor's Note:
This article previously appeared in a different format as part of The Atlantic's Notes section, retired in 2021.
The candidate: John Kasich
The gaffe: The Ohio governor was speaking at Virginia's George Mason University Monday and recalled his first run for office, in 1978. "I didn't have anybody for me. We just got an army of people, who, and many women, who left their kitchens to go out and go door to door and to put yard signs up for me. All the way back, when—you know things were different. Now you call homes and everybody's out working. But at that time, early days, it was an army of the women that really helped me get elected to the state senate."
The defense: The suggestion that women can be found in kitchens is unfortunate, although Kasich's story is from 1978, and he points to an important shift in the workforce: More and more women work full-time jobs outside the home now, as he noted.
Why it matters (or doesn't): Kasich maybe deserves a pass, or at least a judicious hearing here, but it's not his first tone-deaf remark about women. Remember when, at another campus event in Virginia this fall, he told one woman, "I'm sorry, I don't have any Taylor Swift concert tickets" and another, "I'm sure you get invited to all of the parties." Awkward, dude. His comment also comes the day after he signed a bill defunding Planned Parenthood in the Buckeye State.
The lesson: Before telling this story, Kasich should have conferred with his kitchen cabinet, which might have suggested he keep it Kitchen Confidential. But it's not going to kitchen sink his campaign.