Why the White House Joined Snapchat
The White House is officially cooler than you.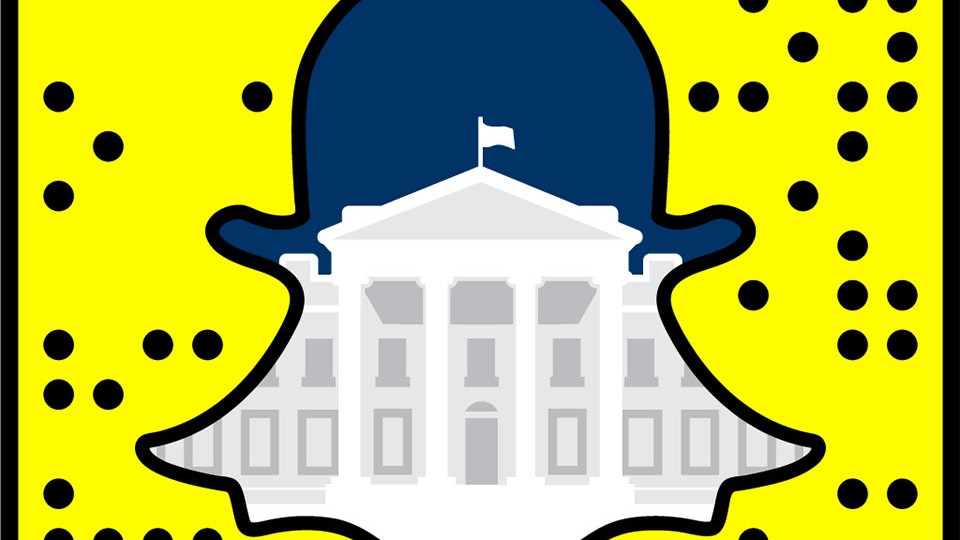 In communicating the president's agenda, the White House wants to meet people where they are. And in 2016, that means Snapchat.
On Monday, the White House announced it had joined the popular social-media app, which allows users to share photos and videos of their daily lives along with news from partners such as CNN and The Wall Street Journal. In a hallmark of the app, the shared content disappears after 10 seconds.
"There are over 100 million daily active Snapchat users, and over 60 percent of American smartphone users between the ages of 13 and 34 use the platform," wrote White House director of product management Joshua Miller in a blog post Monday. "In light of the number of Americans who use the service to consume news and share with their friends, the White House is joining Snapchat to engage this broad cross-section of the population in new and creative ways."
To reach more people, the White House has turned to nontraditional outlets to disseminate the president's agenda. It's the latest effort from an administration that prides itself on finding creative ways to connect with the American public: Last year, President Obama got his own Twitter account, joined Facebook (though you can't poke him), and granted sit-down interviews to YouTube stars. He also took a ride in comedian Jerry Seinfeld's 1963 Corvette Stingray for a special episode of the web series "Comedians in Cars Getting Coffee."
White House Chief Digital Officer Jason Goldman described the administration's digital strategy in a Medium post Sunday as "reaching people where they are — and making it possible for them to engage, respond, and share the President's speech themselves in new and different ways." With traditional platforms such as print, broadcast, and television seeing declines with younger audiences, the White House has tried to keep pace with the mediums that do hold the public's attention.
Ahead of Obama's last State of the Union address, the White House on Tuesday plans to post a Snapchat story—a montage of short video snippets—going behind the scenes of preparations, with "footage and angles you won't find anywhere else." It will complement the White House's partnership with Amazon Video, which will stream the speech live.
Obama's address promises to be nontraditional in another way. Aides say that it won't be a policy wish list, but rather an outline of the president's vision for America through the last year of his presidency and beyond.
The administration hopes that will last longer than the 10-second-max Snapchats. But after he leaves office, it may just disappear.