What If Police Killings Were Considered a Public-Health Issue?
Harvard researchers are arguing that because police killings affect more than just the deceased, data on related deaths should be released immediately to the public.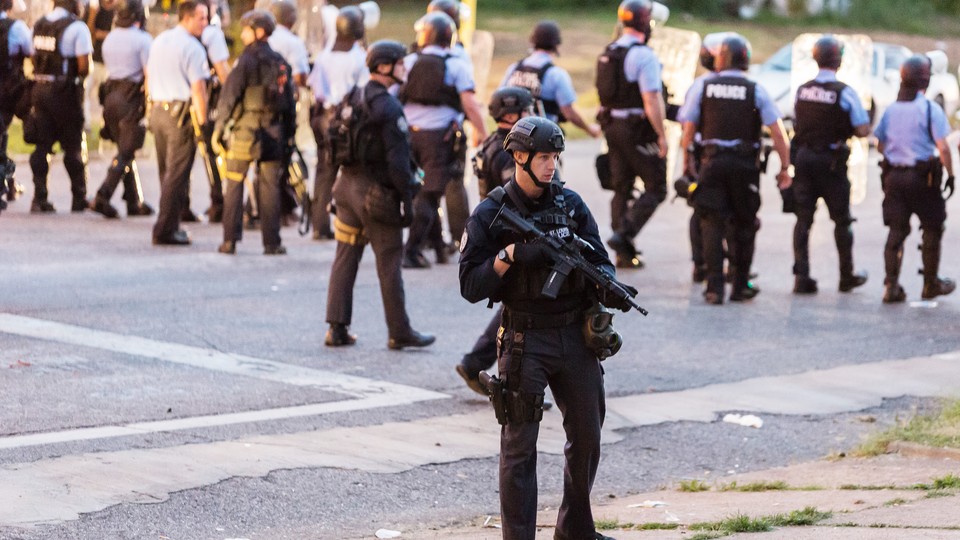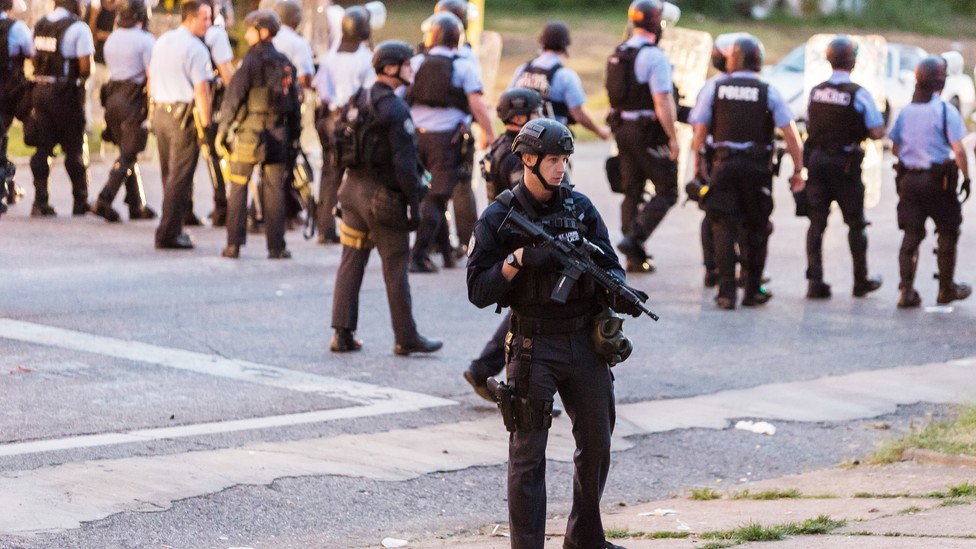 This article is from the archive of our partner

The lack of accurate, real-time reporting of police killings in the US is causing what constitutes a public health issue, according to researchers from the Harvard T.H. Chan School of Public Health.
In a report published in PLOS Medicine this month, researchers argue that because police killings affect more than just the deceased, data on these deaths should be released immediately as public information. The deceased's family, as well as his or her community, is affected by civil unrest that often transpires when mortal shootings are not immediately publicly reported, such as in the April case of Freddie Gray, a man who died in custody of the police in Baltimore.
Unrest that occurred in response to Gray's death, before the police responsible for it were charged with manslaughter and assault, led to "immediate and long-term public-health harms," the report states, such as drugstore break-ins, mental-health trauma, and damage to economically stressed neighborhoods that resulted in the loss of income and jobs for many in the community.
"Therefore, law-enforcement–related deaths are public-health data, not solely criminal-justice data," the report says. The researchers suggest that such deaths be considered "a Notifiable Condition," which would put police deaths in the public realm, much as deaths caused by cancer and lead poisoning are recorded in public registries.
Social Epidemiology professor Nancy Krieger, who led a team in compiling the report, began the project in response to her experience working on a paper earlier in 2015 on trends in legal intervention involving black men from 15 to 25 years old. When she looked for mortality data from 2010 on, she found it was unavailable due to a five-year lag in this data being made public.
"It's important to remember that this is mortality data, which is the bread and butter for public health," Krieger told Quartz.
Krieger and her colleagues set out to determine in the report who has control over publishing mortality data resulting from police killings, and found that there is a strong argument to be made for treating it as public-health data.
In addition to easing local tensions in the wake of a police shooting, publicly available data is necessary for public health researchers such as Krieger to do their job, which is to track and address issues that affect the health and wellbeing of communities in the United States.
"You'll see the ratio for black versus white excess risk [of dying a law enforcement-related death] varies greatly over time, and you'll see that between New York and Cincinnati it ranges from five to 19 times higher for black men. Meanwhile, there is very little variation for risk of white men. This tells you that this is not inevitable. Something is changing, and that's where research comes in to determine what is accounting for these changes," Krieger told Quartz.
Counting law-enforcement-related deaths as a public-health concern is, at the end of the day, a matter of practicality.
"Public health data on rates of injury and death in cars led to innovations in cars and roads," Krieger said. "That's why we have seat belts and better embankments."
This article is from the archive of our partner Quartz.