Was This Donald Trump's Finest Moment?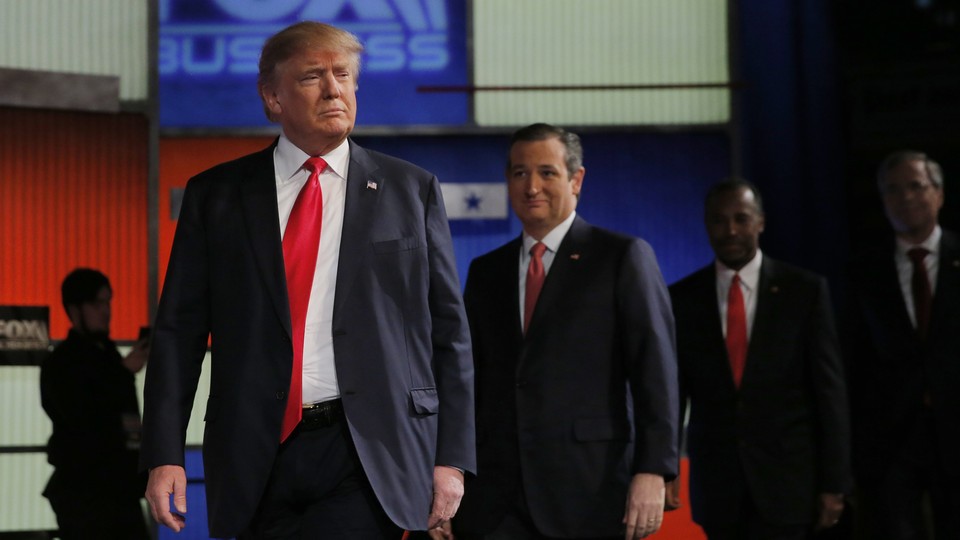 Editor's Note:
This article previously appeared in a different format as part of The Atlantic's Notes section, retired in 2021.
Along with a number of my colleagues here at The Atlantic, I tuned to Thursday night's Republican debate in Charleston expecting to see much of what the previous clashes between the candidates had offered. And indeed, for large chunks of the night, they rehearsed familiar talking points. But one moment stood out. Ted Cruz accused Donald Trump of embodying "New York values," and Trump pushed back—not by questioning Cruz's character or hurling insults, but by offering a defense of his city. "New York is a great place," he said. "It's got great people, it's got loving people, wonderful people. When the World Trade Center came down, I saw something that no place on Earth could have handled more beautifully, more humanely than New York."
I wrote about that response in my look at the debate:
It was Trump's best moment of the campaign: a stirring tribute to a cosmopolitan city, and an invocation of national unity, beating back a crude attempt to divide Americans against each other.
There was a lot more going on in the debate, little of it equally inspirational. But even if you found a more entertaining way to spend your Thursday night, you can  still catch all the highlights of the debate by reading our liveblog here.