Voters in This County Raised Their Own Property Taxes to Fund Childhood Wellness
King County, Washington, now has the most ambitious early childhood development program in the country.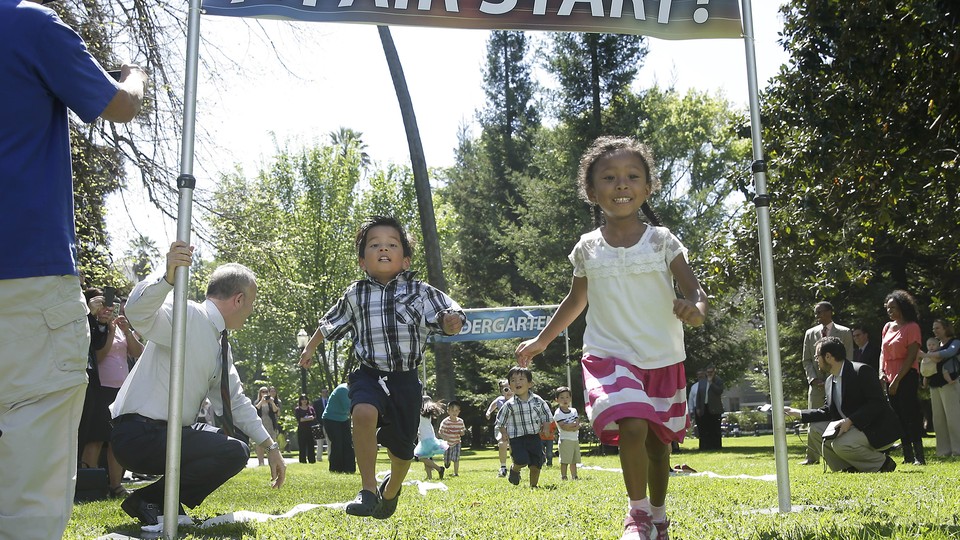 This article is from the archive of our partner

Communities around the country are looking for ways to invest in early childhood. And for the most part, that means focusing on preschool.
But for Washington state's most populous jurisdiction, King County, waiting until kids get to preschool is too late.
Voters in the county, which is anchored by the city of Seattle, recently voted to increase their property taxes to pump around $65 million a year into the most comprehensive early childhood development program in the nation, said Sheila Capestany, strategic adviser for children and youth for King County.
Instead of focusing solely on preschool, the money will also support programs starting with prenatal care through early education and into a child's teenage years until they reach adulthood.
"It starts earlier and lasts longer," said Chad Lewis, deputy director of communications for King County Executive Dow Constantine. "And people around the country are eagerly watching to see how this all works out."
World-class brain research shapes Best Starts for Kids from King County Executive on Vimeo.
Capestany said the goal is to provide a solid foundation for children to give them "every opportunity to reach their potential."
"There's so much more to early learning than just preschool," she said. "What we know from science and the latest research is that children are born ready to learn. In those first three years, 85 percent of the brain develops. That's why early intervention is so important."
Early intervention allows parents to realize when their might be a developing problem, and provides the chance to correct it before it's too late, Capestany said.
"That can make a huge difference," she said.
The program will start before a child is ever born, with home visits from a trained nurse to teach mothers about proper nutrition and overall health. The nurse also educates the parents on child development, so that they can spot the early signs of a problem.
Those home visits would continue after the child arrives, with a focus on identifying kids with developmental disabilities earlier.
"Kids projections can be turned around if we get to them early enough," Capestany said.
As the child ages, the county is looking at providing after school programs focused on positive development and decision making, Capestany said. Strategies can be developed, she said, to assist at-risk youth and families.
For older children who obviously haven't had the opportunity to benefit from the program since it is just beginning to become a reality, the county is developing programs to help them, too.
Ten percent of the revenue generated by the tax increase will be invested in things like increasing access to healthy food and expanding access to affordable housing.
"Our vision is that every child will have access to these programs, and some programs will be universal," Capestany said. "But we're also talking about targeting the communities and kids who need more. For example, we have some pretty big racial health disparities, so we'll be targeting funding to disrupt those disparities."
The program is still in the planning process, Capestany said, trying to sort out exactly how to implement it and reach its goals. Most of the funds will go out to community based organizations, she said, not county government functions. That, she said, is a key to ensuring the program is a success.
"We can't just focus on the early education part," she said. "We have to be able to sustain those gains throughout their life."
This article is from the archive of our partner Route Fifty.