The Decline of the Bundy Rebellion
As the Oregon occupation stretches into its 11th day, even local residents who are critical of the federal government are stepping up calls for the militia to leave.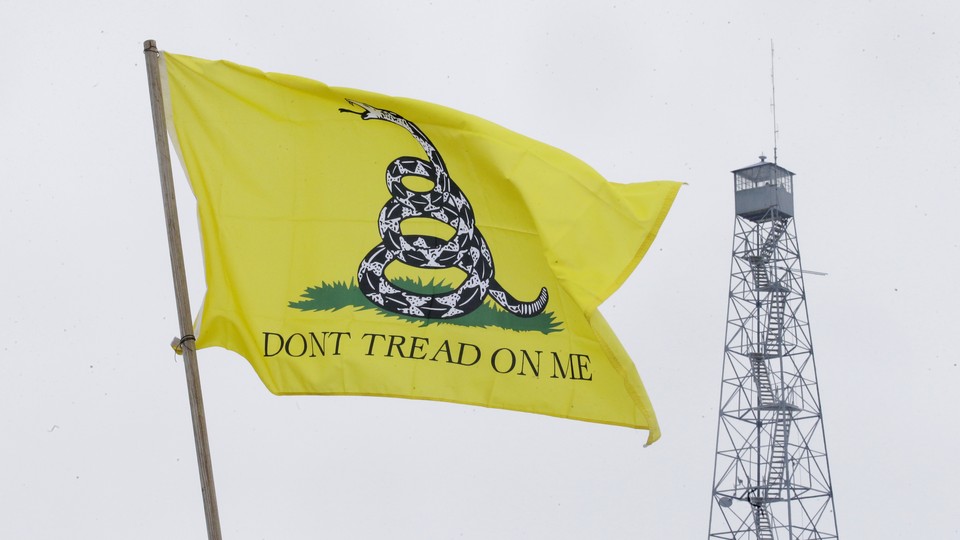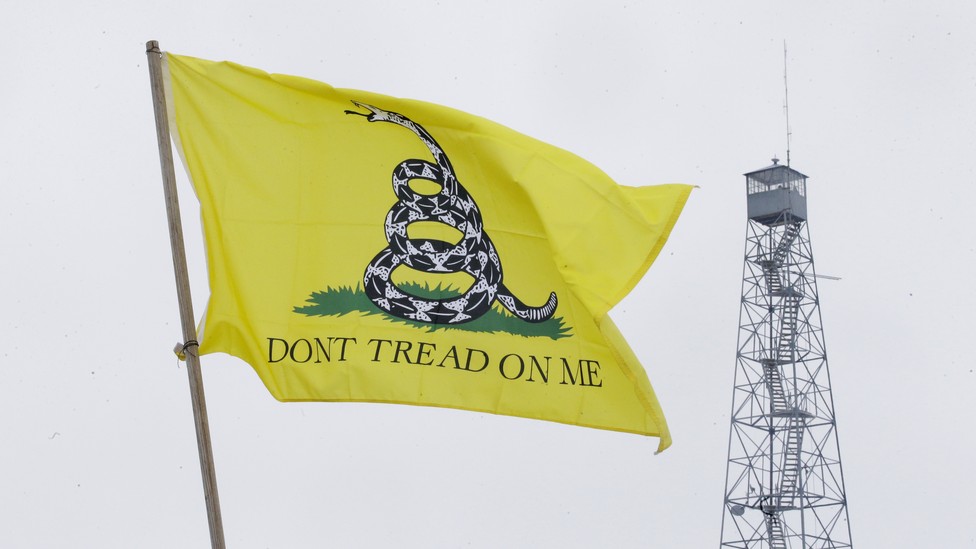 What did Ammon and Ryan Bundy learn from their father's 2014 standoff in Nevada? Not enough, apparently.
When Cliven Bundy started his showdown with the Bureau of Land Management, he quickly attracted a slew of high-profile backers: Republican Senators Dean Heller, Ted Cruz, and Rand Paul; Texas Governor Rick Perry; and Texas Attorney General Greg Abbott, who has since become governor. But Bundy's hand was weak—after all, anyone who claims he isn't governed by the Constitution and refuses to pay land fees for decades has a weak claim, to say nothing of the jarring image of armed men holding off law enforcement. Bundy overplayed the weak hand, too, spouting off about "the Negro." His backers fled and the standoff ended—though he has continued to graze his cattle on federal lands and still hasn't paid the fees he owes, which could hold clues for how the Oregon standoff might end.
The Oregon standoff seems to be following a similar, though not identical, arc. At a community meeting Monday night in the town of Burns, residents vented their frustrations with the militia led by Ammon and Ryan Bundy, which has occupied the Malheur National Wildlife Refuge. "Our community does not want you here," Mayor Craig LaFollette said. "Leave peacefully and soon." Teenagers spoke of their fear of leaving home. One resident, Dave Brown was blunter: "There's enough crazies in this county to throw your ass out."
At least a few residents praised the militia, but as Brown's quote indicates, local people don't so much disagree with the Bundy gang's fundamental point: They, too, have serious objections to the extent of federal land ownership in the area, and to the way the federal government manages the land it owns. Many of these complaints were aired during Monday night's meeting. But the Bundys have managed to alienate the people who are their natural allies, and whose support they need for political success. In Nevada, Cliven Bundy had the advantage that he was acting in a largely deserted area—just his ranch and open federal land. That's not true in Oregon, where there's an existing community. The militia members say they are staging an occupation, but if the local population doesn't back them, it's really an invasion.
As The New York Times reported this week, the Bundy gang is the more militant, extreme wing of a movement that is widespread among Western conservatives:
Many conservatives ... criticized Mr. Bundy's gun-toting tactics, but their grievances and goals are nearly identical. And the outcry has grown amid a dust storm of rural anger at President Obama's efforts to tighten regulations on fracking, air quality, small streams and other environmental issues that put struggling Western counties at odds with conservation advocates.
Even as the standoff in Oregon was starting, the two men whose case inspired the Bundys, Dwight and Steven Hammond, said that the militia did not speak for them and urged them to go home. But as the standoff has dragged on (it's now in Day 11), the antipathy seems to be building, which is perhaps unsurprising given the impact it's having on Harney County residents' day-to-day lives. Schools reopened Monday for the first time since the standoff began, but many people are still working from home. The militia insists it's no threat to residents, but the presence of many armed people, to say nothing of the prospect of a pitched gun battle, has residents on edge.
There may be an element of outsider vs. insider, as Dave Brown's comment about "crazies in the county" suggests. Reporter Amanda Peacher said many attendees at the meeting wanted to make clear that their policy qualms were with the BLM in Washington, not with the agency's local representatives. (Compounding the outsider problem, The Oregonian reports that armed militiamen are arriving from elsewhere to oppose the occupation, since the only thing worse than a standoff between law enforcement and heavily armed dissidents is a three-way standoff between law enforcement and two separate groups of heavily armed dissidents.)
But a great deal of the objections are about the tactics and the message, whoever is executing them. It's not enough for the militia to agree that the BLM is heavy-handed if you feel threatened in your daily life. What good is it to challenge tyranny from Washington if it only constricts your freedom on an everyday level? There are plenty of examples from history where an extreme vanguard has been successful in forwarding an agenda, over the objections of gradualist fellow-travelers, but people who agree with the Bundys—even fellow self-styled patriots who stood with them in Nevada—have come to the conclusion that their methods are unhelpful and dangerous.
Questions about who the occupiers are, and what motivates them, have helped to isolate the Bundy gang. So have some of their actions, like rifling through government documents (and, according to some reports, computers) at the refuge, which makes them look less like simple protesters in an act of civil disobedience and more like a strange, vigilante posse.
"Second-generation radical propagandists tend to be more tempered," Ben Wallace-Wells wrote of the second-generation Bundys last week. "You see your father denounced as a loon, and you learn to round off your edges." But while Ammon and Ryan Bundy have avoided the racist comments that helped sink their father, their occupation has still fallen into some of the same traps—alienating their own natural backers while hanging around long enough to seriously rattle those who disagree with them, too. With the two-week milestone in sight, there's no indication of when or how the Oregon standoff will end, but the battle for hearts and minds has already been lost.