The 5 Best Tacos in Iowa
Mexican immigrants are dishing out the classic meal in small towns all across the state.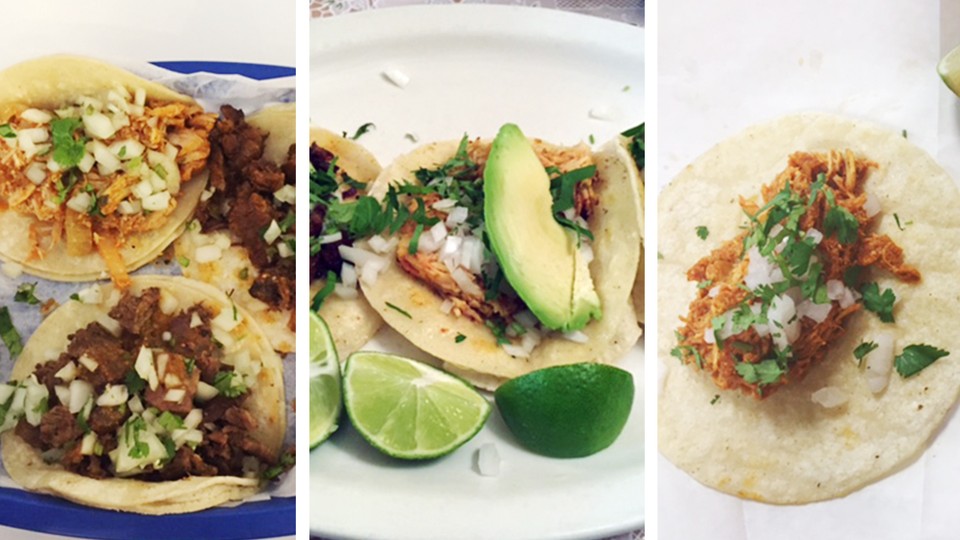 STORM LAKE, Iowa—To find the best tacos in Iowa, a state with an increasingly growing Latino population, you have travel outside of Des Moines and into the small towns that dot the cornfield landscape.
In many towns, Latinos are the growing majority, filling up jobs in meatpacking plants and as field hands. But they're also producing incredible food in the back of Mexican grocery stores and small restaurants on Main Streets.
In my week of reporting throughout the state, here are the best tacos I found.
Marshalltown: Zamora Fresh Market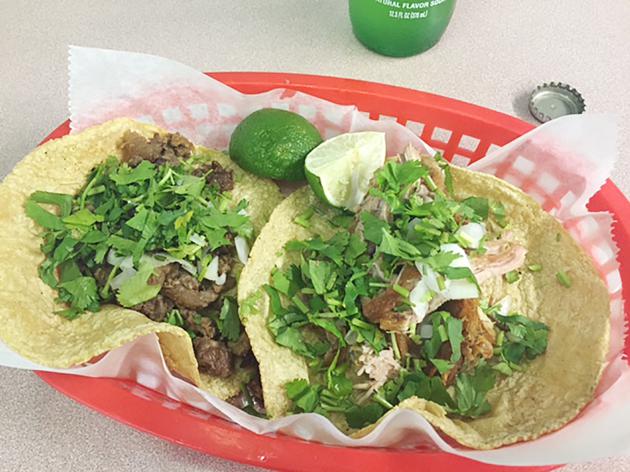 In the back of a Mexican store on Main Street, with televisions hung on the wall broadcasting soccer games, there's a little kitchen occupied by two young women cooking up items handwritten on posters. The carnitas were a highlight. Stringy and rich, with the added zest of a housemade hot sauce. (4 E. Main St., Marshalltown, IA 50158, 641-753-8522)
Ottumwa: La Cabana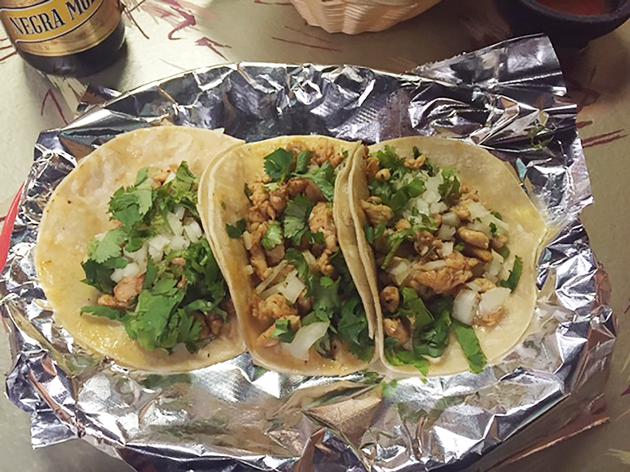 Before highlighting the tacos in this small Mexican restaurant on Main Street, a disclaimer: They didn't have lime. This knocks the tacos down significantly. Regardless, the chicken was grilled perfectly, which made up for the need for more cilantro and onions. The one tortilla provided for each taco still held everything together. (319 E. Main St, Ottumwa, IA 52501, 641-684-2266)
Storm Lake: La Juanita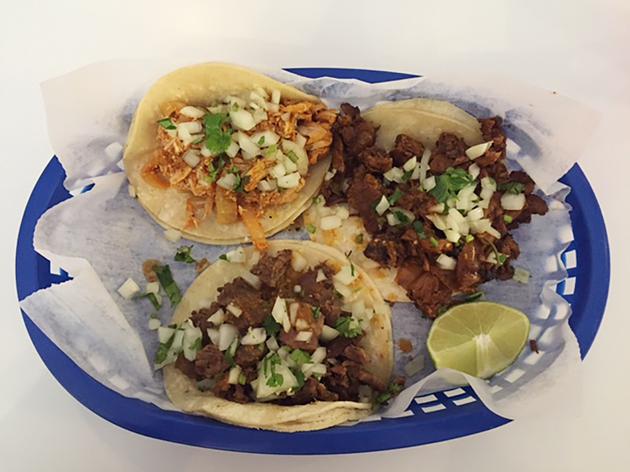 These are by far the best tacos in Iowa. They might be the best tacos in the United States. (That is not an exaggeration.) The carne asada was pleasantly spicy, while the chicken's orange sauce had its own kick and the pork was smoky. Each had double tortillas and just the right amount of cilantro and onion. They also had homemade hot sauce, which made these even spicier. (613 Lake Ave N., Storm Lake, IA 50588, 712-732-5173)
Clarion: La Tienda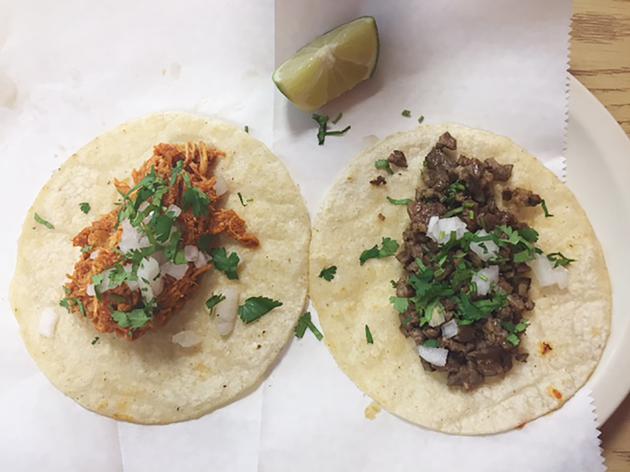 There was no sign on the door of this Mexican shop, making the kitchen in the back a hidden treat to be discovered by the adventurous eater. Instead of ordering at the counter, sit at a table and enjoy homemade salsa and chips. Add the horchata for the full experience. The tortillas were flaky and warm, while the chicken was spicy with not a lot of cilantro and onion. The meat was cooked so well, you didn't need the added toppings. (116 S Main St, Clarion, IA 50525, 515-532-2222)
West Liberty: El Patio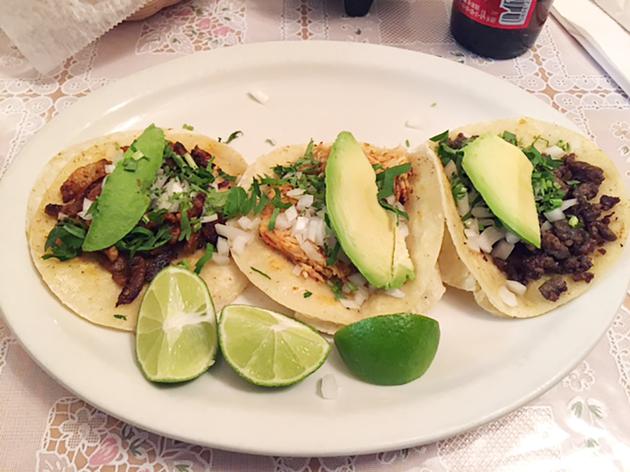 These tacos have avocado on them. Repeat: avocado. This curveball was a welcome addition to the tacos that had the juiciest chicken and smokiest carne asada among its competitors. This had the least appealing presentation on a plastic plate, but the tacos were still rustic and delicious. (214 N Columbus St., West Liberty, IA 52776, 319-627-7334)