Supreme Court Strikes Down Florida's Death-Penalty Rules
The Court ruled that juries, not judges, must make the factual findings necessary for a death sentence.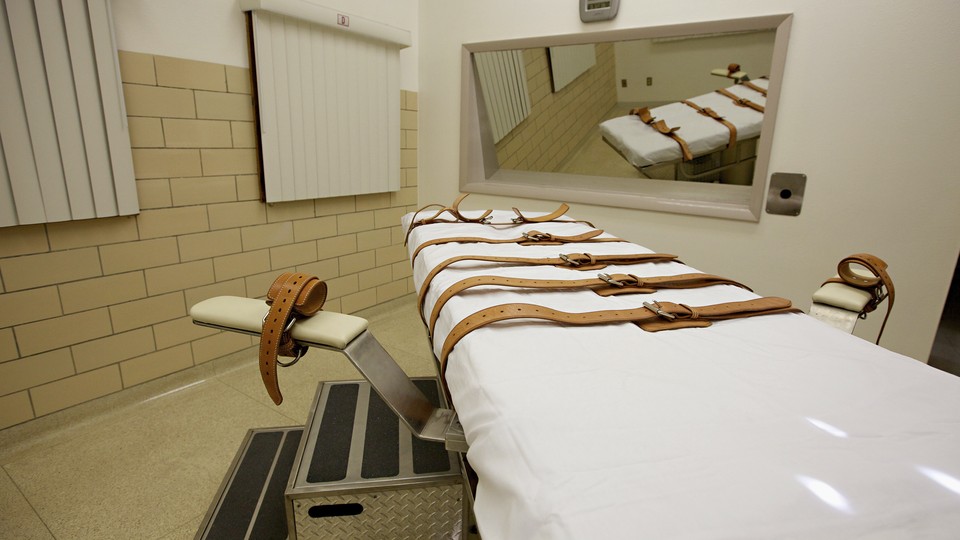 Florida's system for applying the death penalty is unconstitutional, the Supreme Court ruled Tuesday.
In an 8-1 decision, the court said Florida violated the Sixth Amendment by allowing judges, rather than juries, to determine whether certain criteria for a death sentence had been met.
Timothy Lee Hurst was sentenced to death more than a decade ago for the brutal murder of a woman he worked with at a fast-food restaurant. Under Florida law, murder is normally punishable by life imprisonment; a death sentence can be imposed only if a judge determines that "aggravating circumstances" warrant the tougher sentence.
But that determination ought to belong to a jury, not a judge, the Supreme Court ruled.
"The Sixth Amendment protects a defendant's right to an impartial jury. This right required Florida to base Timothy Hurst's death sentence on a jury's verdict, not a judge's factfinding," Justice Sonia Sotomayor wrote for the majority. "Florida's sentencing scheme, which required the judge alone to find the existence of an aggravating circumstance, is therefore unconstitutional."
Florida's system required juries to make an "advisory sentence," which judges are supposed to take into account when they make the final determination about whether to apply the death penalty. The state's lawyers argued that was enough, and Justice Samuel Alito—the only dissenting vote—agreed.
"Under the Florida system, the jury plays a critically important role," Alito wrote.
Neither Sotomayor nor Alito waded into the broader debate over the death penalty—a debate that reawakened at the Court last year, when Justices Stephen Breyer and Ruth Bader Ginsburg suggested that the Court should overrule past decisions and find that the death penalty itself is unconstitutional.