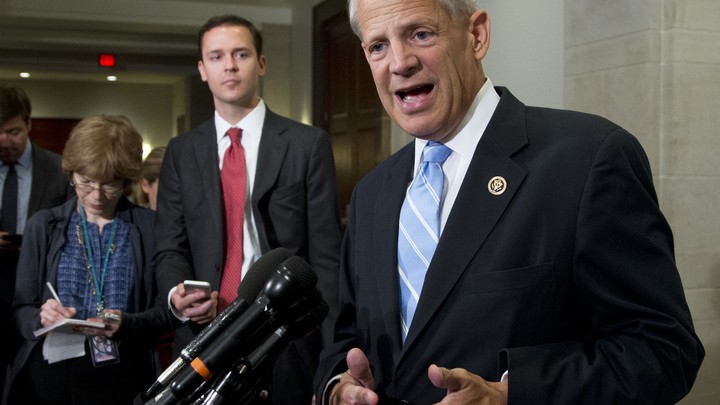 Rep. Steve Israel, a member of House Democratic leadership, announced Tuesday he will not seek reelection to his seat in New York.
Israel, who chaired the Democratic Congressional Campaign Committee the previous two cycles, said in a statement that he wants to pursue "new passions and develop new interests, mainly spend more time writing my second novel."
And he noted that by retiring in a presidential election year, he could help his party hold the seat.
"I want to be a team player and ensure that my district, which is the only competitive district in House Democratic Leadership, remains in the hands of Democrats when I leave," he said in a statement. "The 2016 presidential turnout will help assure that."
Under Israel's leadership, House Democrats picked up eight seats in 2012 but lost 13 in 2014, when Republicans swelled their House numbers to a historic majority.
Now in his eighth term, Israel has held his Democratic-leaning seat in Long Island since 2000. He is a close ally to House Minority Leader Nancy Pelosi and helped helm political messaging for House Democrats.
President Obama carried New York's 3rd District with 51 percent in 2012. Israel, a strong fundraiser, never won reelection with less than 55 percent of the vote, but Republicans will likely target the seat this year.
Potential Democratic candidates include Suffolk Legislator Steve Stern, Assemblyman Charles Lavine, and North Hempstead Councilwoman Anna Kaplan, Newsday reported.
We want to hear what you think about this article. Submit a letter to the editor or write to letters@theatlantic.com.
Kimberly Railey is an editorial fellow for National Journal Hotline. Prior to joining National Journal, she covered Congress at the Washington bureau of The Dallas Morning News. She has also written for The Boston Globe, USA TODAY, and The Christian Science Monitor. Originally from South Florida, she graduated from the Medill School of Journalism at Northwestern University, where she served as managing editor of The Daily Northwestern.