See Children Honor Dr. King in the Obama Era
We look at how the youngest among us are carrying on the Civil Rights icon's legacy.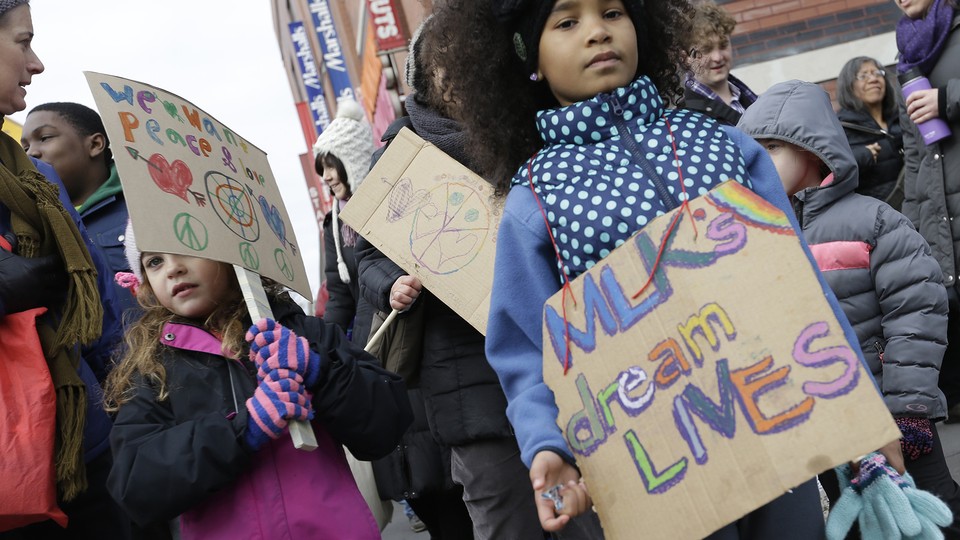 One of the most notable aspects of President Obama's last State of the Union Address was his "clear-eyed, big-hearted" optimism. Despite his lament about the bleakness of inter and intra party feuds, the President was firm on his stance that America is an enduring force for good. Perhaps what was most fitting about the president's words was his invocation of Dr. Martin Luther King Jr., who would have turned 87 this 15th of January. Obama declared:
. . . our brand of democracy is hard. But I can promise that a year from now, when I no longer hold this office, I'll be right there with you as a citizen — inspired by those voices of fairness and vision, of grit and good humor and kindness that have helped America travel so far. Voices that help us see ourselves not first and foremost as black or white or Asian or Latino, not as gay or straight, immigrant or native born; not as Democrats or Republicans, but as Americans first, bound by a common creed. Voices Dr. King believed would have the final word — voices of unarmed truth and unconditional love.
Next America compiled images that depict a reflection of Dr. King's life and how his message of love and nonviolence persists today among those he unforgettably evoked during his "I Have a Dream" speech--American children.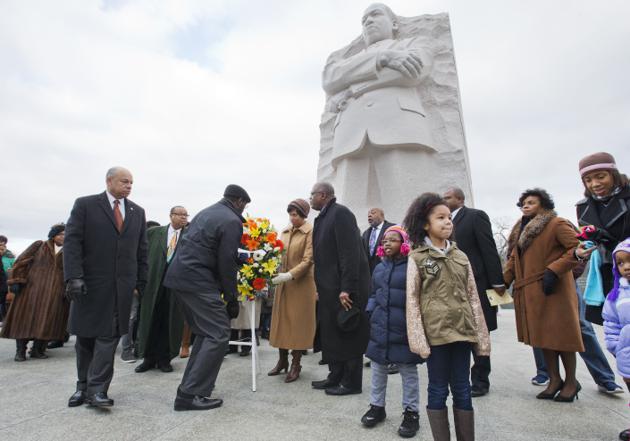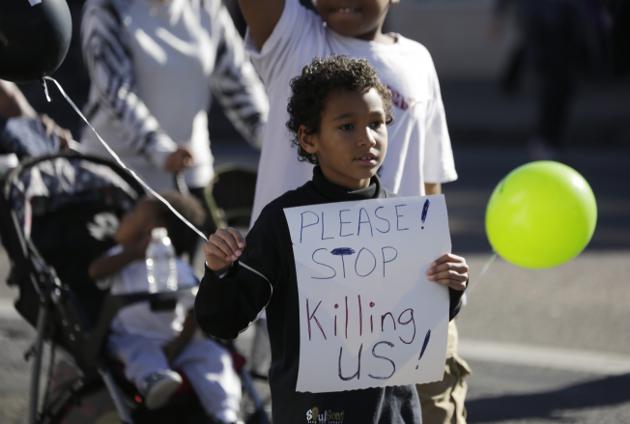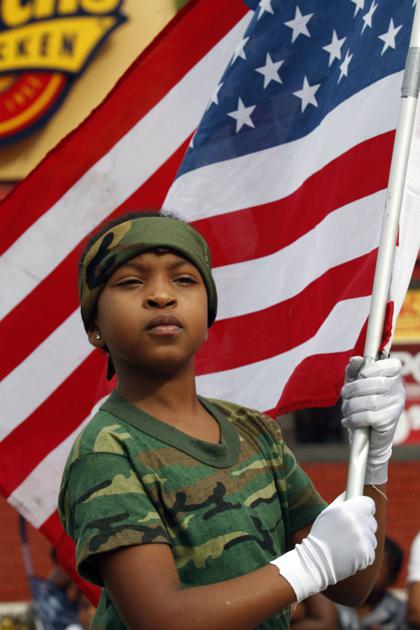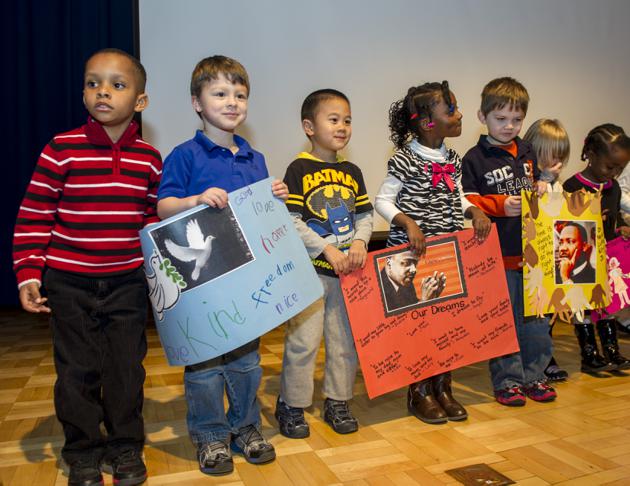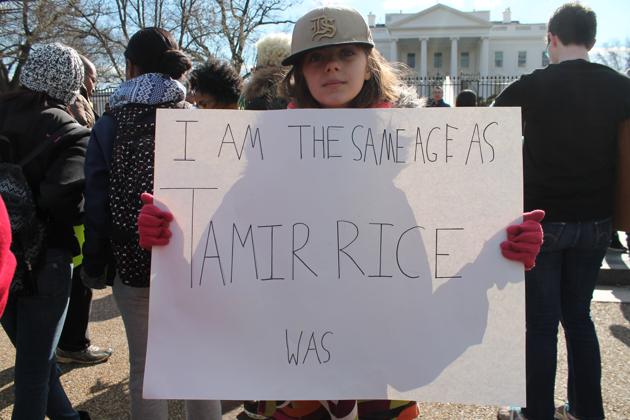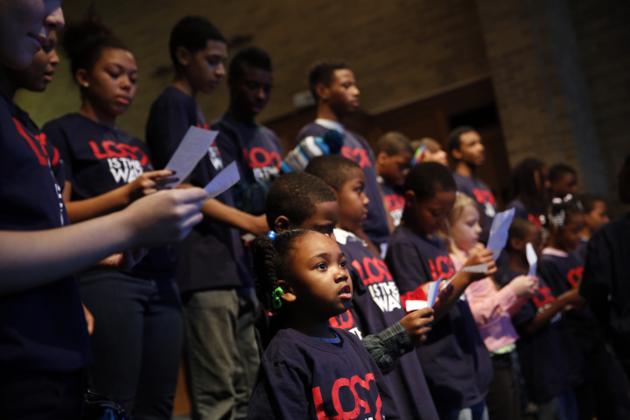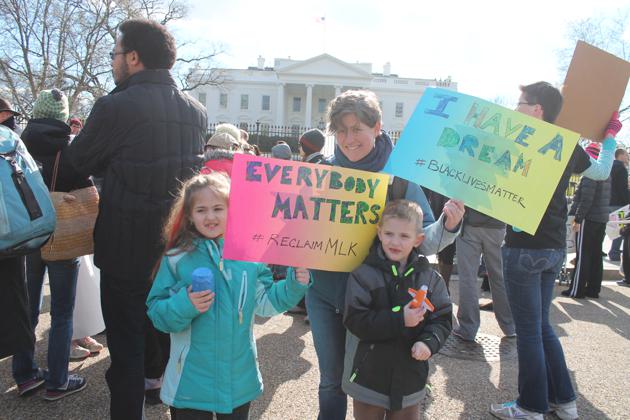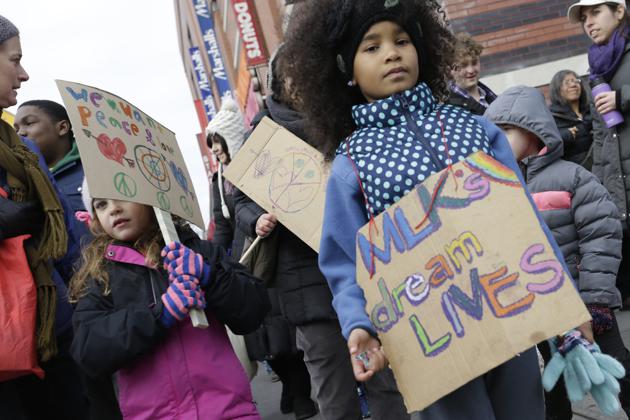 Dr. King's words resonate loudly nearly half a century after his death as men, women, and children across the world remember his legacy and, more importantly, build on his dream.