Schools in Poor Areas Have More Students with Mental Health Needs
Across the country, schools are ill-equipped to provide necessary mental health screening and services to the neediest students. A new law may change that.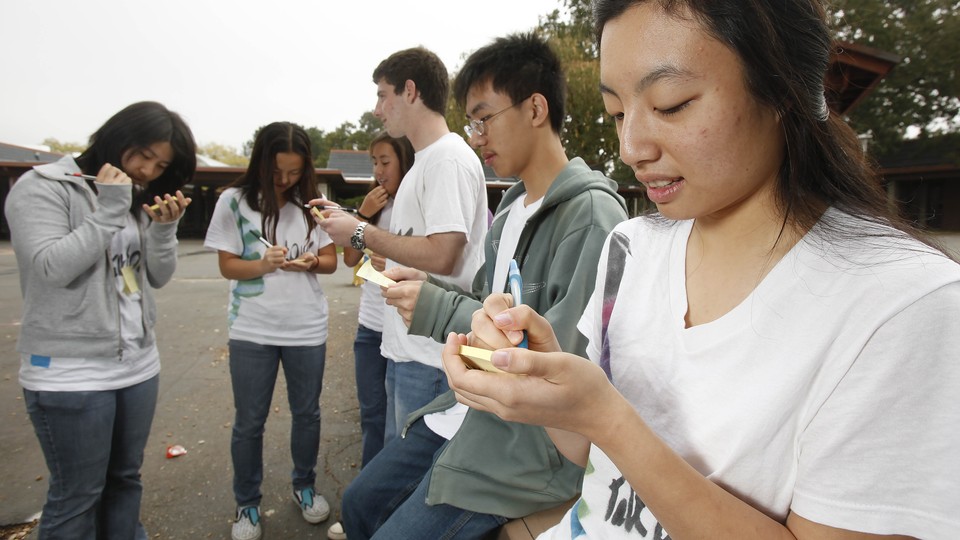 Nearly forty percent of youth who needed mental health care between 2011-12 didn't receive the necessary treatment, according to the Children's Defense Fund's 2014 State of America's Children report. For families living in poverty, that number reached 45 percent, and for black and Latino children, it was 55 and 46 percent, respectively.
But schools may soon have more resources to change that.
In addition to shaking up standardized testing rules, the Every Student Succeeds Act, the nation's new federal education law—the successor to No Child Left Behind—includes funding for schools to invest in the mental and behavioral health of their students.
The new law authorizes grants to the tune of $1.6 billion. School districts that serve the highest concentration of students living in poverty will be eligible for the most funding, at least 20 percent of which must be spent on mental and behavioral health services per district. No Child Left Behind had a narrower focus on mental health needs—namely through the Elementary and Secondary School Counseling Program—which was a competitive grant awarded to select school districts.
"We do a lot of work with superintendents and principals, and they want it. They all say they want more [mental health] services," said Kelly Vaillancourt Strobach, director of government and professional relations at the National Association of School Psychologists. "I'm hopeful that some of this decreased focus on the importance of standardized tests may alleviate some of these challenges because principals might feel that they're actually able to dedicate some more time during their school day to student wellness."
While Medicaid and the Children's Health Insurance Program pay for counselors and therapists for children that need more rigorous treatment off-campus, the new funds can help ensure that schools teach students self-awareness and emotional self-regulation, and identify when a student needs a referral to receive one-on-one treatment.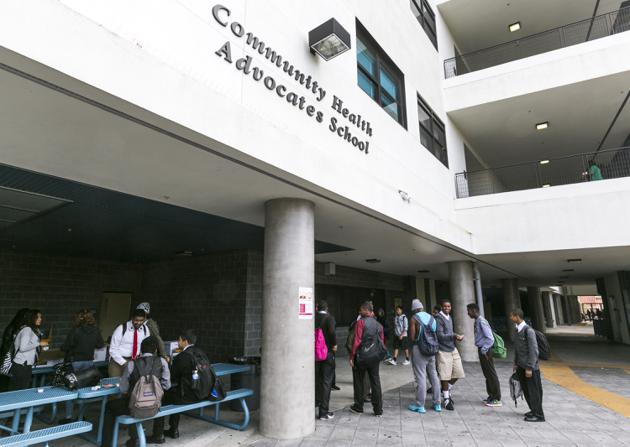 Early Intervention Is Key
Students who live in poverty experience a greater degree of adverse experiences, which contributes to mental illness, says Darcy Gruttadaro, director of NAMI's child and adolescent action center. They may deal with housing instability, violence and food insecurity, for example, which could result in long-term (mental) health consequences.
The Adverse Childhood Experiences (ACE) study, a collaboration between the CDC and Kaiser Permanente, found that children who experience or witness abuse, neglect or dysfunction at home are more likely to experience not only mental health issues but also physical disorders later in life. Participants who had experienced four or more adverse experiences were at greater risk for depression and suicide attempts, and for medical conditions such as obesity and cancer. The ACE questionnaire asked participants about adverse experiences such as physical abuse, the loss of a family member, poverty, and emotional neglect.
"Kids in low income communities have those adverse childhood experiences stacked up against them, literally," says Gruttadaro,
Intervening early can help children deal with those stresses, before the symptoms progress to a point that requires intensified care. MaryLee Allen, director of policy at the Children's Defense Fund, describes mental health treatment as a continuum: One end involves helping children deal with trauma, and the other end involves intensified care, such as residential treatment. The stress and violence that children in poverty experience, not a general predisposition to mental illness, makes the beginning of that continuum critical.
"There's just more stress in their lives," Allen says. "So, it's important that we understand the importance of emotional health, that we help them deal with that stress, and get them at a point where it's not impeding their ability to perform in school and other sorts of things."
Early intervention is something Deniece Chi's daughter might have benefited from. The single mom missed work at a nursing home and then at a catering business to repeatedly pick Lucy up from school for behavior issues before the now 24-year-old's bipolar disorder diagnosis a decade ago.
A New York public school nurse and local clinic initially linked Lucy with ADHD, but it wasn't until after she attempted suicide at age 14 that she received the official bipolar disorder diagnosis.
Chi, who now works at the National Alliance on Mental Illness (NAMI) in New York City as program director, knew little about about bipolar disorder or the types of treatment that might help Lucy. She reached out to family members, who labeled her daughter "crazy" and pegged lenient parenting as the source of her problems. They suggested that strict discipline was the solution.
Looking for information about mental health disorders, Chi called the NAMI-NYC helpline, where she learned about bipolar disorder in detail for the first time. The NAMI representative explained that Chi was not to blame for her daughter's symptoms—and that her daughter wasn't to blame for her own symptoms, either.

"If it's not my fault, if it's not her fault, what is it?" Chi asked. "And he started explaining to me what mental illness really is."
Schools as Mental Health Resources
NAMI walked Chi through options for treatment and support.  She was able to send her daughter to one-on-one sessions through a New York State sponsored health care plan, too. Eventually, she started teaching classes to families and professionals about the identifiers of mental health disorders, hoping they could bring those lessons to their communities. Chi never received that type of information from a hospital or from her daughter's school, so she wants schools to receive training.
"Children spend most of the day at the school," Chi said. "So, if you have a guidance counselor or social worker who doesn't know how to exactly identify the symptoms of mental illness or what it looks like, when the child starts acting out, or starts acting out the way my child was acting out, they assume it's something the parents did, or something in the home, or something is not right."
Kamilah Jackson, a child and adolescent psychiatrist in Philadelphia, hopes more schools will consider a tiered mental health system, with training to help teachers understand behavioral health at the basic levels and more intensive approaches for students who require it. While that top tier, which could entail one-on-one therapy, may require a referral to a professional outside of the school setting, school personnel can help with the lower tiers and with issuing referrals for that top tier.
When school districts are deciding how to use these funds, Jackson suggests that they consider how to ensure that every educator understands the basics of behavioral health, which many teachers do not learn from their training.

"I hear this all the time from teachers: 'Nobody prepares me for what I walk into, when I walk into a classroom with 30 kids who are in and out of their seats, and I have no idea where to start.' So, I think it's really clear that the social and emotional part of training for educators has not been on the radar at all," Jackson says.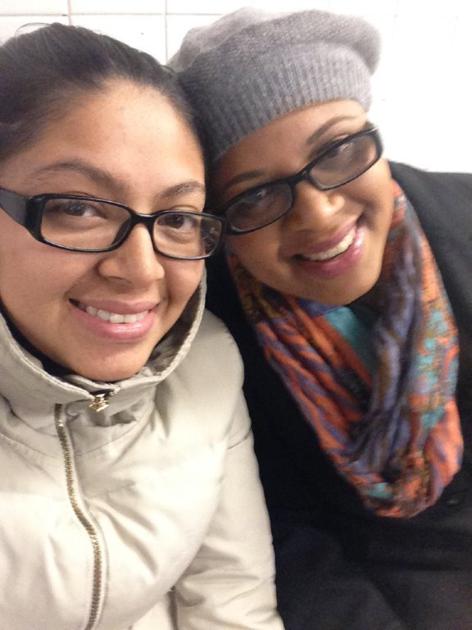 Low-income Children to Benefit Greatly
Under Title I, school districts already receive some funding for students from low-income families which can go toward mental health resources. But a recent report from Brookings Institution noted that 81 percent of principals spend those funds on professional development. At schools with higher rates of poverty—those which served more than 75 percent of students free and reduced-price meals—more than 90 percent of principals reported spending their funds on professional development.
Michelle Malvey, a principal at an elementary school that receives this funding in Loveland, Colorado, decided to take a different approach. Her school became eligible for a school-wide Title I program this year, meaning more than 40 percent of students qualify for free or reduced-price meals. She used those funds to extend the hours of her half-time counselor to full-time. She said that the additional hours cost more than professional development, but that investing in staff dedicated to mental health was paramount.
"We can have all the professional development in the world, but we can't apply it in the classroom if we don't have kids who are there with us, if we don't have this safe, inclusive learning environment," Malvey said.
Through a grant and an agreement to pilot a new program, Malvey implemented a curriculum based on her students' social and emotional needs. Instead of sending students who demonstrate disruptive behavior to the office, for example, staff members go to their classrooms and sit with them so that students can remain in an educational setting. The school also allocates 20 minutes daily to a social and emotional health curriculum, and the mental health staff meet with Malvey weekly to discuss existing student mental health issues.
Though Malvey said the school-wide attention to mental health has reduced the need for one-on-one sessions between students and counselors, there are still barriers for students with mental health disorders that require individualized attention. While the curriculum supports social and emotional health, it does not provide clinical therapy for students who may need it. School-wide curricula and settings that support self-awareness and self-regulation may prevent a number of students from reaching the point where one-on-one intervention becomes necessary, and educators who recognize the symptoms of mental illness can issue referrals for resources outside of school before symptoms become difficult to manage.
"When I came in, I was the third principal in three years, so there was a lot of work to be done culturally with the staff and kids," Malvey said. "And so, we're over a 50 percent reduction in discipline. If you look at things like in-school suspensions and out-of-school suspensions, that's probably a 75 to 80 percent reduction. We're just not having it at the level where a student would need to be removed from the learning environment, which is what we want."