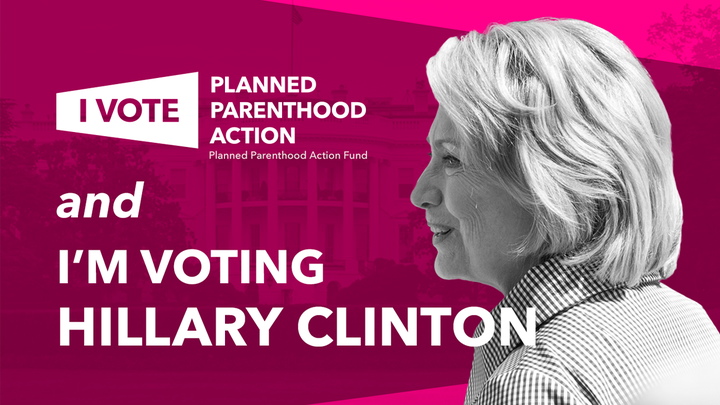 On Thursday evening, Planned Parenthood announced that it would endorse Hillary Clinton for the presidency before the Democratic primary is settled, in a move unprecedented in the organization's 100-year history. Clinton is expected to officially accept the endorsement this weekend.
The Democratic front-runner has promoted herself as a champion for women's rights, and particularly as an advocate for Planned Parenthood. Her website features a two-minute video about her intentions to stand with the organization, and protect it from Republican attempts to defund it.
The announcement triggered little attention from Republican candidates. Jeb Bush was the only Republican candidate to post a reaction on social media after the announcement was made.
Today Planned Parenthood made their first-ever presidential primary endorsement, saying everything they've "believed in...

Posted by Jeb Bush on Thursday, January 7, 2016
The endorsement for a Democratic candidate comes after the House voted this week to defund Planned Parenthood and the Affordable Care Act. However, what was a major Republican victory in Congress barely received any reaction from GOP presidential candidates on social media. Ted Cruz was the only Republican to mention Obamacare in a post this week, and no top-tier candidates made reference to Planned Parenthood following the vote. 
Let's make 2016 a referendum on adopting a flat tax & repealing every word of Obamacare: https://t.co/9D6do9bjcP pic.twitter.com/9AJF4Yh9pT

— Ted Cruz (@tedcruz) January 5, 2016
Attention on social media for Republican candidates was instead focused on Obama's executive action regarding gun control, and the news that North Korea was able to test what it claimed to be a hydrogen bomb.
Democratic candidates, however, seized upon the issue. Both Clinton and Sanders posted numerous times regarding the House vote and Republican intentions to defend both Planned Parenthood and the ACA bill.
Yesterday was a preview of what would happen under a Republican president. Every single GOP candidate would defund Planned Parenthood. -H

— Hillary Clinton (@HillaryClinton) January 7, 2016
The witch-hunt against Planned Parenthood, which provides critical health care to 3 million women, must end. https://t.co/mCcDpjxjwu

— Bernie Sanders (@SenSanders) January 6, 2016
We want to hear what you think about this article. Submit a letter to the editor or write to letters@theatlantic.com.
Rebecca Velez is the operations coordinator at National Journal, and executive producer of the TwentySixteen podcast. She has previously worked as a paralegal at Proskauer Rose LLP. Rebecca graduated with degrees in English and Philosophy from Cornell University, where she was a staff writer for the Daily Sun.