New Orleans to Poor Criminal Defendants: We Can't Defend You
Budget constraints have forced New Orleans' public defender's office to start turning away indigent clients accused of serious crimes.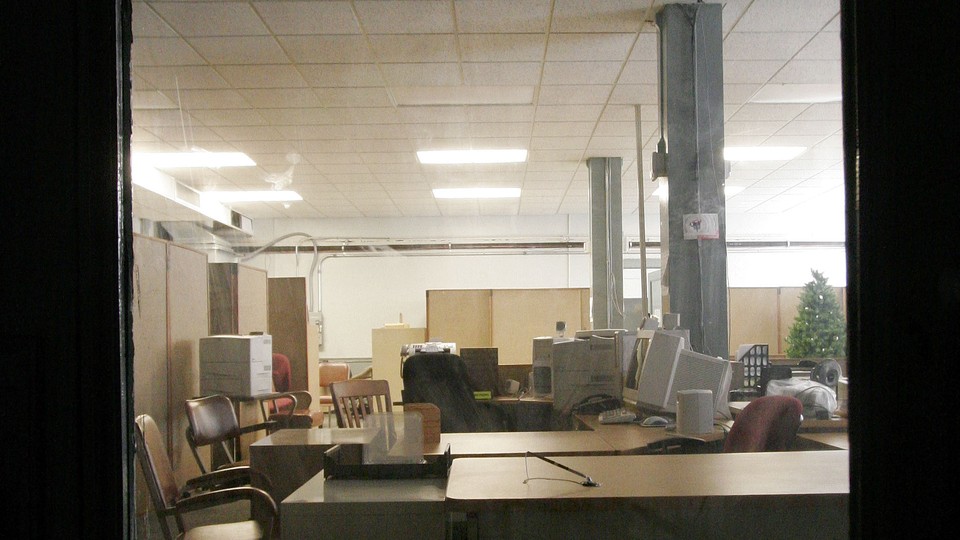 This article is from the archive of our partner

The office responsible for providing free legal services to defendants in New Orleans who can't afford lawyers will start turning clients away this week. The city's public defender's office warned last fall that this day was coming. And it came on Jan. 12, when the office announced that it would have to stop taking on indigent clients charged with serious felonies, particularly those facing life sentences. The office no longer has enough staff or resources to handle the heavy load of criminal cases coming across its desk, a problem largely attributable to a paucity of funds from the state.
"Our workload has now reached unmanageable levels, resulting in a constitutional crisis," said Chief Defender Derwyn Bunton in a Jan. 12 press release. "OPD's caseloads far exceed national caseload standards, and we simply don't have the capacity to ethically represent the most serious offenses."
This is the office that John Oliver spotlighted on his HBO comedy news program last year to help with a Kickstarter campaign created to make up for the office's budget shortfall. The city found extra funds then to bump up its original appropriation from $830,000 to $1.5 million, but that was just enough to avoid a staff furlough.
Chief Public Defender Derwyn Bunton told CityLab in September that the office needed at least $9 million to be fully functional, but made do with just a little over $6 million last year.
According to the American Bar Association's "Eight Guidelines of Public Defense Related to Excessive Workloads," public defenders are urged to ask "a court to stop the assignment of new cases and to withdraw from current cases, as may be appropriate, when workloads are excessive and other adequate alternatives are unavailable."
Most of the alternatives in terms of funding—in-kind services offered by private firms, philanthropic and federal government grants, private donations—have been exhausted. And ironically, the public defender's office relies on fees and fines collected by courts for about a quarter of it budget. But many of those fees are owed by poor defendants, who then are jailed when they can't pay up—a practice that has subjected the New Orleans court system to a civil-rights lawsuit.
According to the public defender's office, its budget is half the size as the office of the district attorney's, but OPD represents nearly 85 percent of all defendants around New Orleans. 
Last year, the public defender's office took on more than 7,900 felony cases and eight capital cases, along with 9,513 misdemeanor cases. Meanwhile, the largest percentage of inmates in the Orleans Parish Prison, the local jail, are those being held pretrial for felonies. The cutbacks mean that those held under such circumstances will have a much more difficult time finding legal representation.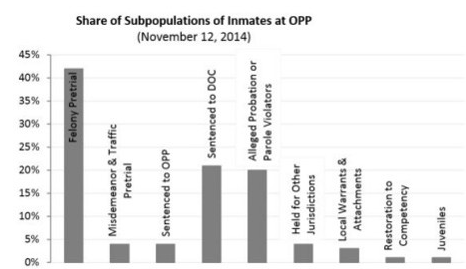 If you're wondering about the Sixth Amendment, which guarantees that every person is provided a lawyer—particularly the poor, as protected by Gideon v. Wainwright—well, that's still in place. Which is why the New Orleans OPD cutbacks are entering into largely unchartered territory.
The office's litigation director, Colin Reingold, told NOLA.com that defendants will either have to find a way to pay for a lawyer, or that the court may try to find attorneys for them. The courts could force the office to continue taking cases, which would not fix the problem at all, as staff would still not have enough time to work on cases. That could mean more errors and more plea bargains, which ups the potential of sending innocent people into already overstuffed jails.
As of Thursday, no cases have actually been turned away, an office representative tells CityLab. But given the city's abnormally high murder rates, that situation likely won't hold for long.
UPDATE: The New Orleans Public Defender's Office has now turned away at least four cases, including this one, since CityLab last spoke with the office. We will be following this story as the courts respond.
This article is from the archive of our partner CityLab.