Is the Republican Establishment Ganging Up on Ted Cruz?
Beltway Republicans say they consider Donald Trump the lesser of two evils. Cruz wears their loathing as a badge of honor.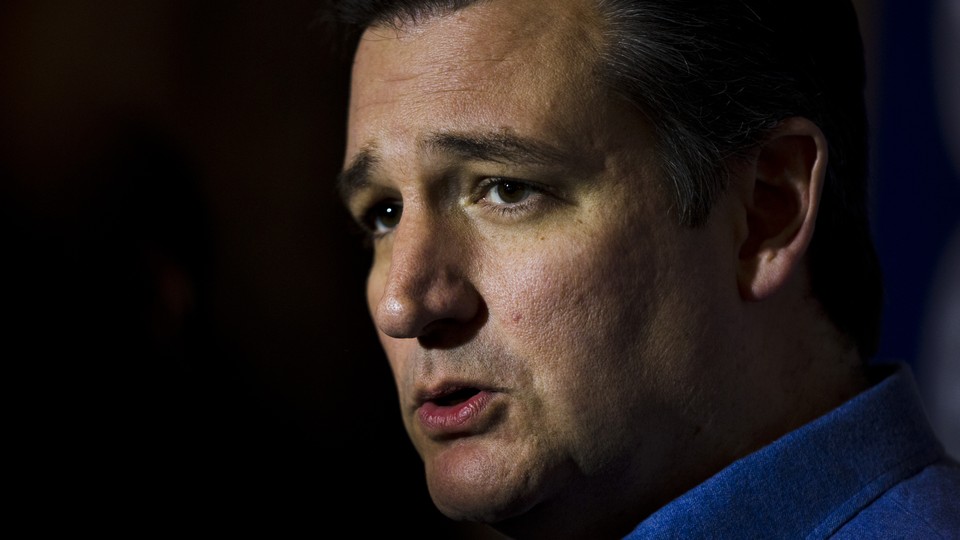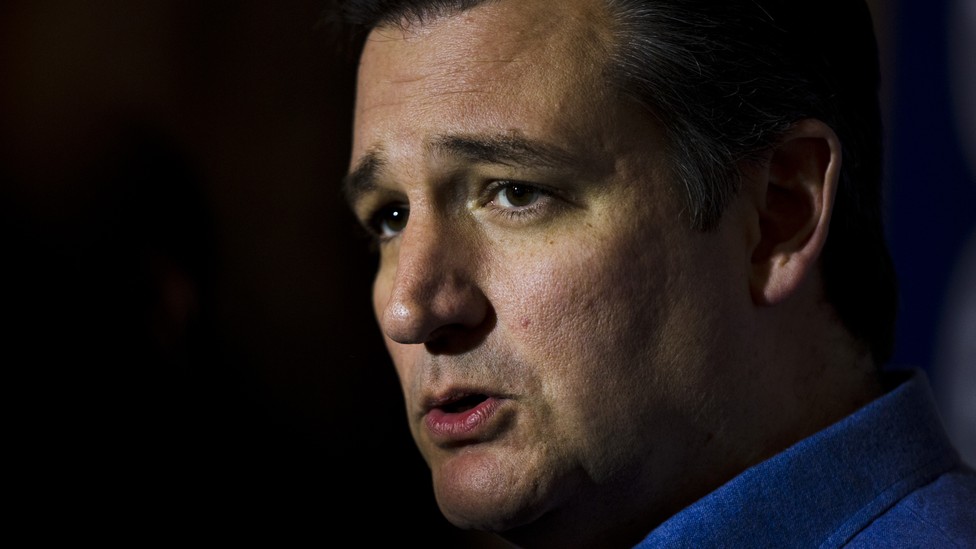 There's a parlor game going around among D.C. Republicans: If you had to choose, who would you pick to be the Republican nominee—Donald Trump or Ted Cruz?
It's a choice that's becoming increasingly real as establishment Republicans confront the twin terrors atop their presidential field. On Wednesday, I put the question to Trent Lott, the former Senate majority leader from Mississippi who's now a D.C. lobbyist.
Lott, who has endorsed Ohio Governor John Kasich, hemmed and hawed and coughed. "Uh, Rubio?" he said. Then he answered the question: "You know, to be honest with you, I'd probably pick Trump over Cruz."
The reason, he said, was Cruz's violation of Senate niceties. "I've watched him in the Senate," said Lott, whom I was interviewing alongside fellow former Majority Leader Tom Daschle at the 92nd Street Y in New York. Lott and Daschle have co-written a new book, Crisis Point, about the problem of Washington gridlock.
"I've watched him stand on the floor of the Senate and call the majority leader a liar," Lott added. "I don't know whether he was or he wasn't—you don't do that where I'm from. If I'd have been in the Senate, I would have tried to have him removed from the floor of the Senate for inappropriate conduct. You just don't do that. Are we not still gentlemen, and respectful of each other?"
In this sentiment, Lott joins another former Republican Senate leader, Bob Dole, who told The New York Times on Wednesday that a Cruz nomination would result in "widespread losses" for the GOP and that Trump would be better able to deal with Congress. Lindsey Graham, the South Carolina senator and former presidential candidate, said this week that Cruz was "worse" than Trump—but that either would spell the "death" of the GOP if nominated. Iowa Governor Terry Branstad said on Tuesday that he believes Cruz must be stopped.
Trump v. Cruz was also the talk of the Republican members of Congress who gathered for a retreat in Baltimore last week, National Review reported. One unnamed member of Congress who's close to Speaker Paul Ryan told the publication that Trump was preferable because Cruz "hasn't been a team player" in the Senate.
Cruz has taken to championing the establishment's "support" for Trump as proof that it's Cruz who is the most dangerous candidate to the status quo. "Let me encourage other members of the establishment: Keep supporting Donald Trump," he said on Wednesday in New Hampshire. "Because every time you do it, what it is doing is telling conservatives all over the country where you stand and who stands with you."
To be clear, these establishment figures aren't endorsing Trump—most, including Lott, have said he also horrifies them. And there are others, particularly conservative policy thinkers, who consider Trump the greater evil: the Times reports that Rich Lowry, the editor of National Review, is gathering signatories for an anti-Trump manifesto.
Lott told me that his issue with Cruz was about methods rather than values. "While I might agree philosophically quite often with Ted Cruz, his tactics are unrealistic and do not work," he said. "For instance, 'We're going to repeal Obamacare and we're going to send it to the president and make him sign it or veto it, or we're going to shut down the government.' Did anybody really think he would sign a repeal of Obamacare? And therefore to punish him we're going to shut down the government? Who's the winner there?"
I noted that Cruz views the shutdown as a victory because the Affordable Care Act remains unpopular and Republicans swept to victory in 2014. Lott said it was nonetheless a sign of what he viewed as a troubling trend in his own party.
"That was their strategy, and it worked, so maybe they're right and I'm wrong," he said. "But I'd rather go down standing up, as Morgan Freeman said in the movie Glory, fighting for something. And I think that's what we've lost."