How Police and Muslims Can Get Along
A new study from Duke University offers recommendations for enforcement agencies, residents, and others on how to reduce racial profiling and decrease mistrust of officers.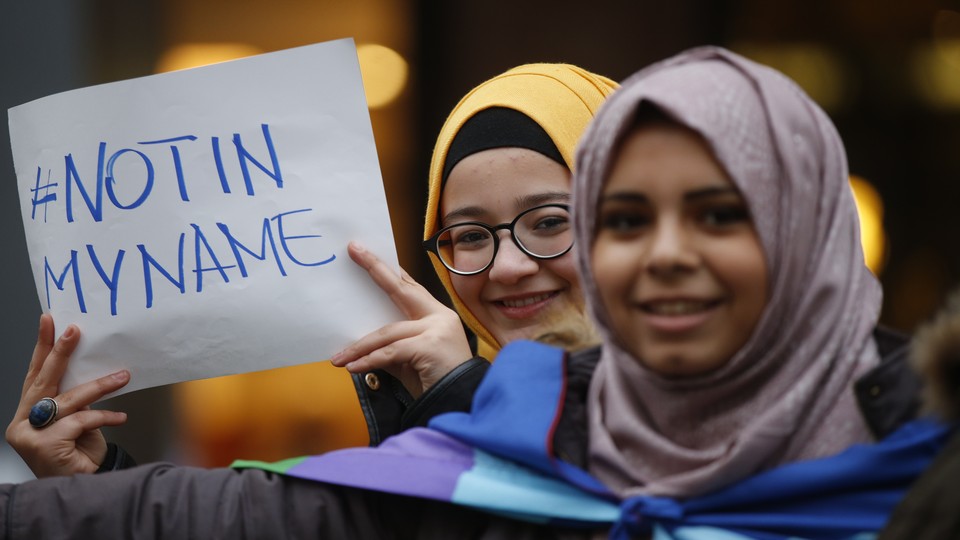 Thursday, Duke University's Sanford School of Public Policy released a study called "The Challenge and Promise of Using Community Policing Strategies to Prevent Violent Extremism."
Though the word does not appear in the title or subtitle of the study, it examined police interactions with Muslim communities around the country.
Organizers of the launch event invited two respondents to share their views on the study and its recommendations. One was Chief J. Thomas Manger of Montgomery County, Maryland, who said he oversees a large urban police department in a majority-minority county, with one-third of residents born in a country other than the U.S. The other guest was Dalia Mogahed, director of research at the Institute for Social Policy and Understanding in Washington, D.C.
In his opening remarks, lead author David Schanzer stressed that policing in Muslim communities "has to address the entire spectrum of safety concerns and quality-of-life issues." His examples included physical improvements to neighborhoods such as installing street lights and speed bumps for safety. Such actions, he argued, go a long way to promote a "whole community approach" to police work that can improve relations between residents and police.
Another major recommendation is the clear separation of outreach and investigative efforts. Schanzer went into detail about the mistrust that underlies some outreach efforts, and cautioned that using outreach personnel to conduct investigations or gather information would backfire and deepen the mistrust felt by residents. "Outreach officers should not be involved in any criminal investigations arising from information they obtain," the report recommends. Police departments "must have a firewall between them," Chief Manger asserted.
Manger spoke in detail about his department's "faith-based, community-led" coalition of 60-70 stakeholders from the police force and the cities it serves "to identify people who may be being radicalized, to intervene, and to lead them to better decisions." The group collaborates on training, outreach, and other efforts.
Dalia Mogahed, who is Muslim, also complimented the team on their findings and recommendations, but her remarks focused on some finer points of differentiation. "The community wants to be seen as a group of citizens, not a pool of suspects," she said as she elaborated on the importance of intent beyond programming.
"Why is the national CVE strategy only focused on ISIS?" she asked fellow panelists and the standing-room only crowd. "Countering Violent Extremism" is a phrase used by law enforcement agencies to describe the work some outreach units undertake in Muslim communities. "Radicalization does not occur in mosques. That's a fact," Mogahed said.
"I absolutely agree. Radicalization is not occurring in mosques. It's going on in a basement or a bedroom somewhere, with an individual sitting in front of a computer," Manger added. They both extolled the importance of a stronger cybersecurity strategy to prevent extreme groups from recruiting followers and planning attacks.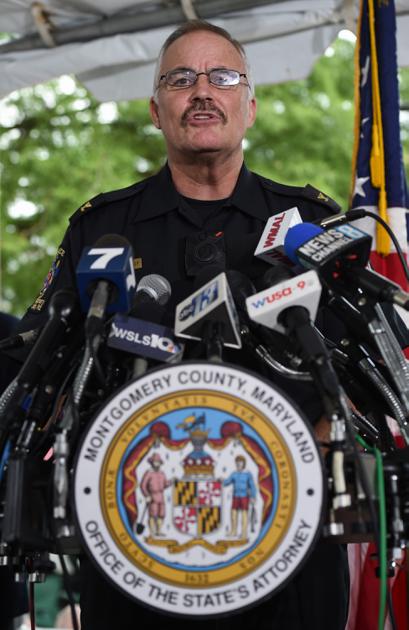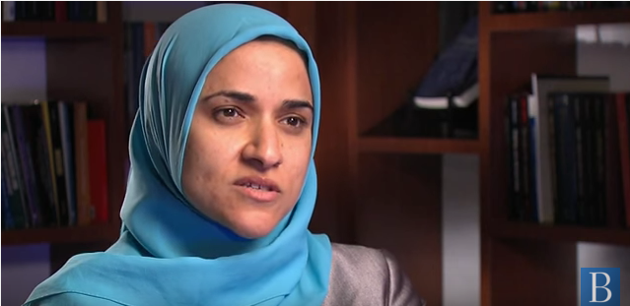 Mogahed elaborated on how "we gloss over the complexities of the issue." In her comments, she stressed the importance of looking at a person's behavior instead of racially profiling. She cited an increased religiosity as one of the signs often used to profile potential perpetrators of violent extremism. "We have to apply the definition of terrorism equally across communities," Mogahed said. "The going definition seems to be 'a violent act committed by a Muslim.'" Manger concurred and suggested that the term also be applied to white supremacists and violent gang members who commit violent crimes based on ideology.
"There is no community in America that is more committed to preventing violent acts in the name of Islam than the Muslim community," Mogahed said. "We're worried about our kids being recruited by ISIS, but we're more worried about them being on drugs or watching porn," concerns she says are more a common than instances of extremist recruitment.
Examples of positive interactions that foster better relations cited by the authors include: a sport league where young Muslims are coached by police officers, Muslim shopkeepers and police working together to address shoplifting, police officers and mosques organizing volunteers to clean up empty lots in neighborhoods, and police assisting mosques in placing a homeless member in a shelter.
Below is an abbreviated list of other recommendations for key stakeholders from the report.
Local Policing Agencies
Conduct outreach and engagement with all communities and sub-communities in a jurisdiction. Do not focus outreach and engagement activities exclusively on Muslim-American communities.
Recruit and hire a workforce that reflects the racial, ethnic, and religious composition of a community.
Mandate that officers receive cultural-awareness training with respect to all major ethnic and religious communities within a jurisdiction.
Work with communities to develop noncriminal intervention programs for individuals attracted to violent extremism.
Muslim-American Communities
Engage with police departments to address public safety and other core concerns of the community. Be active citizens; do not categorically reject all offers of engagement on an assumption that they are discriminatory or will be used to conduct surveillance.
Explain community concerns about equal treatment, unfair profiling and stereotyping, surveillance, and any other issues pertaining to police conduct or policies.
Work with the police to develop sensible, nondiscriminatory ways to inform community members about behaviors that indicate potential criminal conduct that should be reported to policing agencies.
Methodology
Though the authors are clear that the study does add up to a statistically representative sample, the methodology included several stages: First, a survey was sent to 382 state, county, and municipal law enforcement agencies, with a response rate north of 70 percent, covering over 86 percent of the U.S. population; 75 percent of respondents "were engaged in community outreach in preventing extremist violence," with 90 percent of those in large cities already having efforts underway; 19 agencies were selected, and extended interviews were conducted with leadership and other relevant parties; and seven agency visits were arranged during which 15-30 people in the leadership among police officers and outreach staff were interviewed at each location. On the civilian side, two dozen focus groups were carried out across eight cities, with study administrators spending 2-3 days in each city. All participants in the focus groups were Muslim Americans.