How New York State Plans to Fund Major Criminal-Justice Reforms With Wall Street Money
Tough-talking Gov. Andrew Cuomo has found a way to use funds recouped from hefty fines to make significant changes welcomed by most.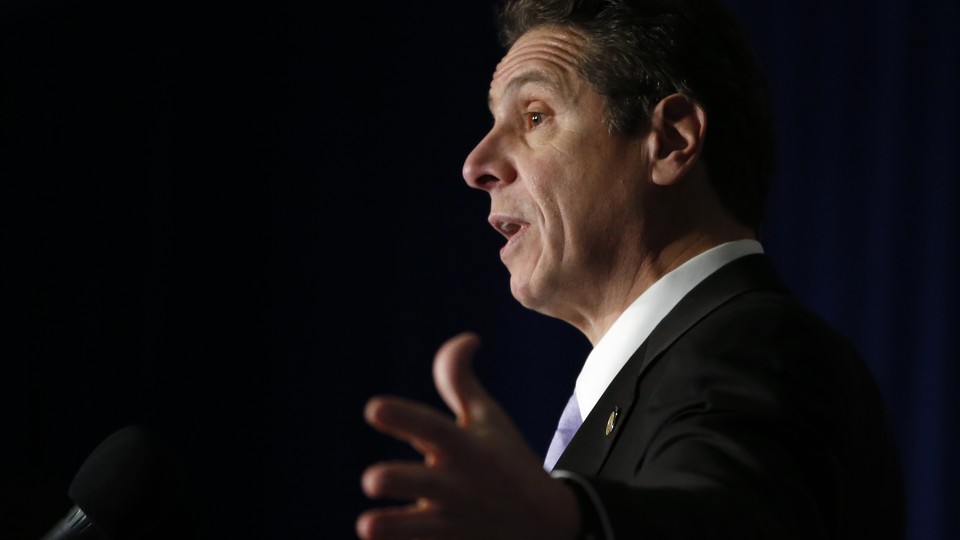 New York Gov. Andrew Cuomo is taking steps to transform his criminal-justice legacy. On Sunday, he announced a series of proposed reforms—and this time advocates believe he really means business.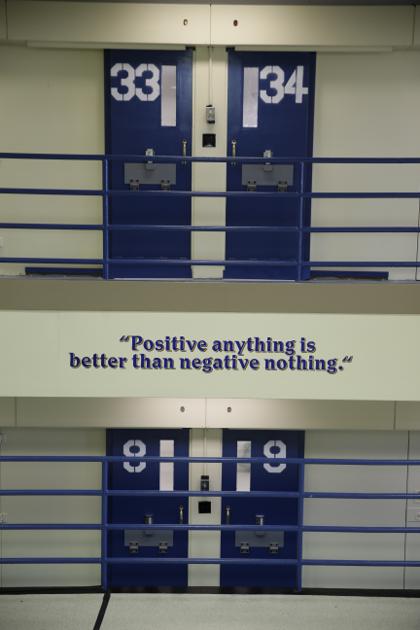 "This governor has been really big on rhetoric, but not on action around criminal-justice reform," said Glenn Martin, founder and president of Just Leadership USA, a nonprofit organization that seeks to decrease the population of incarcerated Americans. "To have him not just announce [the initiatives] but also back it up with millions of dollars, I think for the first time shows that this is something that he's willing to invest some of his political capital in," Martin said.
Here are the three proposed initiatives that turned heads:
Higher Education Behind Bars
In partnership with Manhattan District Attorney Cyrus Vance Jr., Cuomo pledged $7.5 million toward college-level education in state prisons. The money will come not from state coffers, but from settlements against Wall Street. Vance's office is sitting on hundreds of millions of dollars of similar funds. In addition, the governor announced a matching pledge from private funds.
Higher education has proved to be an effective means to curb recidivism. A recent RAND Corporation report showed that inmates who participate in higher education programs are 50 percent less likely to return to prison. In New York, currently about 1,000 state inmates receive a bachelor's or associate's degree each year. This initiative could increase that by 50 percent to 1,500.
The governor's office is working with the State University of New York (SUNY) and the City University of New York (CUNY) so that credits earned in prison can be easily transferred after release if a degree is not complete, and so any credits earned will be recognized.
This initiative would put New York among a handful of states that are tackling this issue comprehensively, Lois Davis, a senior policy researcher at the RAND Corporation, told Next America. She pointed to New Jersey, North Carolina, and Michigan as other states leading the field with similar programs.
This is not the first time that Cuomo has attempted to strengthen the state's higher-education programs in prisons. Two years ago, he made a similar proposal that wilted in the face of fierce opposition by Senate Republicans, who gave it the moniker "Attica University." State funds should go not toward educating prisoners, Republican lawmakers argued, but to benefit law-abiding New Yorkers.
A key difference in this proposal, and one that advocates think will keep it safe from Republican opposition, is that the funding will not come from taxpayer dollars. This is a model other states should try to follow, Davis said.
Restricted Access to Criminal Records for Pardoned Individuals
On the tail of nine clemencies in 2015—the only nine in his five years as governor—and the launch of a "clemency project" to review applications, late last year Cuomo announced that his office would begin the process of granting pardons to the approximately 10,000 New Yorkers who were convicted of nonviolent crimes their youth and have led law-abiding lives for 10 years. This would clear their criminal records, and, in theory, lift the barriers to employment and housing that would otherwise follow them for the rest of their lives.
A weakness in this plan, and one that Cuomo now has plans to fix, is that employers and other decision-makers could still access the old criminal records of pardoned individuals, for a fee. On Sunday, Cuomo announced that the Office of Court Administration will no longer sell criminal-history information on individuals pardoned under the new program.
Martin said that this was the proposal he was most pleased with, as he knows well what it's like to live with a criminal record. Fifteen years ago, he was released from prison for a robbery conviction. He says he broke through the barriers of education and employment, and is now considered a national leader in criminal justice after holding high positions in several large organizations. Though he regularly hobnobs with the likes of President Obama, his criminal record still plagues him.
A humorous but nonetheless telling example: Just recently, he said, he was denied access to the gym in the apartment building where he lives. "Someone who has met with the president of the United States, and I can't get into my gym because of a 21-year-old conviction," he said.
"I am hoping New York state is taking the lead and showing other states that, you know what, a person doesn't have to live with the scarlet letter of a criminal record for the rest of their lives," he said.
Barring access to cleared records is a significant move, P.S. Ruckman Jr., a national expert on clemency, wrote in an email. In some states, such as Arizona, it is impossible to have your record fully cleared if you were convicted. And in other states, such as New York at the moment, expunged records are still available for purchase. This new initiative would make New York's law among the more meaningful, Ruckman said. The governor proposed $1 million to "modernize" the alternatives to incarceration programs that the state runs.
Keeping Kids Out of the System
Two initiatives were aimed to prevent youth from encountering the criminal-justice system in the first place. The first involves education, with a proposed $100 million to help the "transformation" of failing schools into community schools. The second is investing $55 million in workforce training for youth in cities.
"For all the progress we have made, far too many of our young people end up trapped in our criminal-justice system with no path out—and it's time that changed," Cuomo said in a written statement. "It can't be that every door is closed except the revolving one back into prison. We must break this vicious cycle for the betterment and safety of our communities and countless families across the state."
The community-school model transforms schools into resource centers where families can access medical and social services. This proposal comes three years after Cuomo's initial $30 million investment in the model.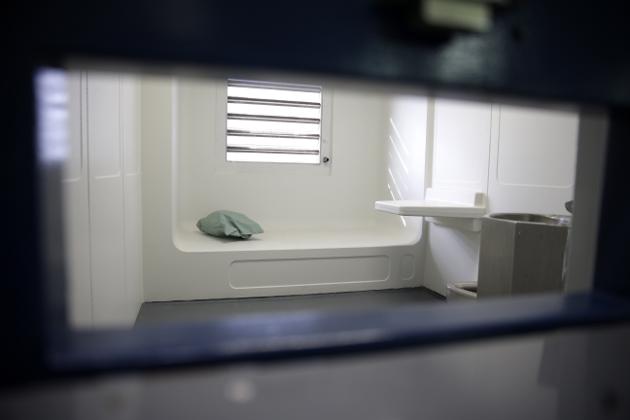 William Martin, a professor of sociology at SUNY Binghamton, cautiously applauds this initiative. This type of educational reform, bolstering social services before youth encounter the hand of the law, is something he has advocated for over a decade. But, he said, he is skeptical that this proposal is significant enough to make meaningful change on a statewide level.
In addition to these initiatives, Cuomo pledged to continue his fight to raise the age of criminal responsibility in New York to 18; North Carolina and New York are the only two states that continue to try 16- and 17-year-olds as adults regardless of the crime. He also laid out, with less detail, plans to invest an additional $1 million in existing alternatives to incarceration programs, and to bolster employment and housing support during the first six months after a person is released from prison.
Advocates and experts eagerly anticipate more details on these criminal-justice initiatives in Cuomo's state of the state address this Wednesday. "We've never been looking forward to a state of the state address as much as this year," said Ann Jacobs, director of the Prisoner Reentry Institute at John Jay College of Criminal Justice. "Ever," she adds.