How Mario Woods Stands in for Vanishing Black San Francisco
Mario Woods's death in a police-involved incident was decades in the making for this native writer who has witnessed the eroding of the city's black core.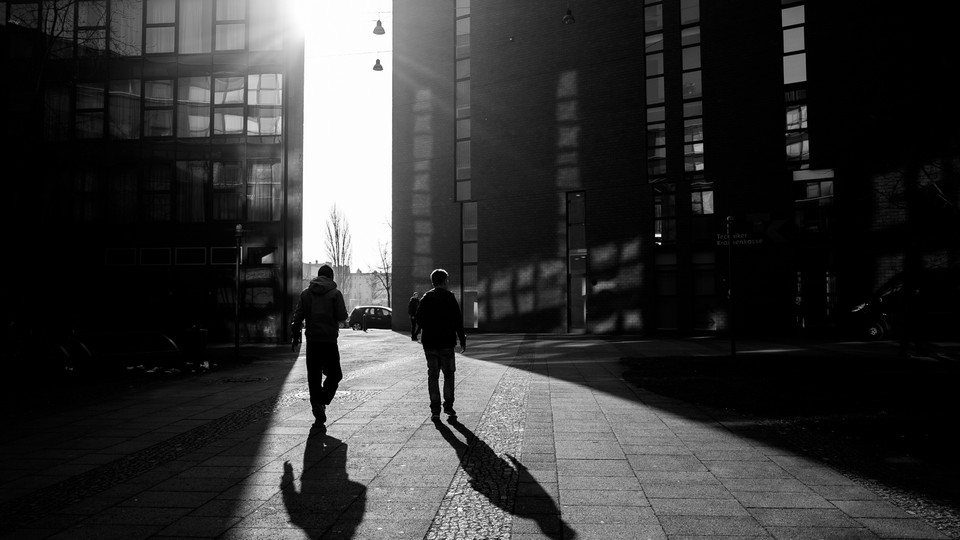 I've watched the videos of police officers abusing or killing blacks over the past year and a half with detached horror. With Mario Woods, though, the shock of recognition was immediate, visceral, breathtaking: He was killed in San Francisco, my hometown.
However, unlike some who have chimed in on social media or turned up at San Francisco City Hall to protest, I do not bother questioning how such a thing could happen. I'm a native of San Francisco, and grew up there in a black middle-class family. I always root for my city, and am proud of its standing as as bejeweled marvel of American creativity and urban sophistication. San Francisco nurtured many positive aspects in me, including creativity, a love of grand vistas, intellectual curiosity, and yes, liberal idealism.
But by now, I'm not under any illusions that San Francisco's pillar institutions—financial, public safety, education, and culture—are any less riven by racism than what you'd find in most other large American cities in 2016. (I know this first-hand since I have lived in other states since the early 1990s.)
Prelude to a Public Death
In the first week of December, a video showing five San Francisco Police Department officers fatally shooting Woods on a residential street pierced my social-media feeds like a dagger. Woods had served time in a state prison for a robbery charge, and had been released in 2014. Family members later said he had mental-health challenges.
The facts of Woods's death are in dispute, with SFPD Chief Greg Suhr saying that five officers fired after Woods moved in a threatening manner, and refused orders to drop a knife; Suhr said that Woods also had been hit with beanbags by officers before the fatal shooting. A lawyer retained by Woods' family says the official police department explanation is not accurate. Local activists say they want Suhr gone.
As James Baldwin observed when he chronicled black San Franciscans for a documentary film in the 1960s, an array of systemic, cultural, and environmental stressors unique to the city combine to create for blacks an especially pernicious kind of oppression. The city's legendary reputation as an incubator of liberal programs and thinking hasn't translated to significant economic or social capital gains for blacks, in particular black males. That was only moderately true during my youth in San Francisco, the 1960s to the 1980s.
It is absolutely the case today.
San Francisco's black population has been severely diminished in numbers and political clout during the past 40 years. The traditional leaders of the city's shrinking black population are well-meaning pastors and NAACP officials, but they have little sway over the major aspects that shape residents' daily lives. Furthermore, the church-based leaders and traditional civil-rights organizers in what's left of the city's black community had not, prior to Woods's shooting, built strong alliances with next-generation activists such as the local Black Lives Matter contingent that's based outside of the city.
Their relative ineffectiveness, however, is reflective of larger forces that combined over many decades to make blacks in the city all but invisible. And by now, the truth is that the black community has few genuinely influential advocates in San Francisco's centers of power, the business community, and at City Hall.
There are two black members of the City and County Board of Supervisors—they are hard-working promoters of what is left of the city's black residents, but in recent years they have been preoccupied with attempts to push through affordable-housing legislation. The killing of Mario Woods led the mayor, Ed Lee, to exclaim that San Francisco is "not this kind of city," meaning that the kinds of terrible acts of lethal force against nonthreatening black citizens that have scarred cities across the nation in recent years just don't happen in my hometown.
For decades in San Francisco the evidence has been mounting that negates Lee's suggestion.
Based on a review of 2013 criminal-justice data, a study by W. Haywood Burns Institute, a nonpartisan juvenile justice organization, found that blacks in San Francisco were 7.1 times as likely as whites to be arrested, and that blacks accounted for 40 percent of arrestees in the city.
Between 2005 and 2015, 24 San Francisco residents were shot by SFPD police officers; 33 percent of those killed by officers were African-American, though blacks comprise less than 6 percent of the city's total population, according to Open Justice Portal, an online criminal justice site published in 2015 by California Attorney General Kamala Harris.
The Center on Juvenile and Criminal Justice meanwhile found in a 2015 report that black women in San Francisco are 13.4 times as likely to be arrested as white women. While blacks are less than 6 percent of the city and county population, blacks compose 56 percent of the inmates at the city and county's jails system.
To me, these facts are wildly upsetting, and shocking. Apart from a brief stint in the late 1980s, when I spent time reporting from the news bureau of the San Francisco Examiner that is  located in the city's courthouse and jail complex—called The Hall of Justice—I had only known one person who spent time in a city jail.
In 1977: my oldest brother, struggling with mental illness and drug addiction, had assaulted a former classmate and was arrested and detained for several weeks while his case worked its way through the system. Our mom made the case to the city's District Attorney that my brother was experiencing mental health challenges, and, so, instead of being sent to a state prison, he was assigned to a state mental hospital on the Central Coast. This option, though, has rarely been available to other low-level offenders from the city's black male population in recent decades.
In my estimation, key intersecting elements, including lack of jobs, a decline in the quality of public education, and in the past six years, a blindingly steep spike in housing costs and the overall cost of living in San Francisco and the wider Bay Area, have resulted in upward mobility for blacks in San Francisco all but vanishing. The median household income has decreased among black San Franciscans by 5 percent since 2011, falling to just over $29,000; the median household income for whites is $104,000. Amidst it all, harder to quantify though no less pertinent is waning interest from the city's evolving powerbrokers—now led by a younger generation of corporate titans in the technology industry—for developing inclusive hiring and training programs aimed at men and women of color in the city.
In Woods's neighborhood of Bayview and adjacent Hunters' Point, black residents not only face encroaching gentrification on the commercial strip along Third Street but also in housing. The job training programs and recreational opportunities that were plentiful  in neighborhoods citywide during my youth have fallen again and again to budget cuts. The factories and plants that once lined Third Street, and provided good-paying jobs to those with high school educations, including residents of the Bayview, Hunter's Point, and Double Rock neighborhoods near Candlestick Park, are gone, replaced by expensive mixed-use developments, a new University of California facility, and chic housing and artisanal boutiques.
A Toxic Mix
In some cities including San Francisco, the so-called "militarization" of local police agencies happened over a 30 year-period alongside the introduction of draconian sentencing laws, particularly on drug charges. Indeed, in the late 1990s, a teenaged Mario Woods had been designated a "gang member" under a district attorney's crime-prevention initiative known as "gang injunctions." The injunctions were aimed at curbing crime in predominantly black and Latino neighborhoods of San Francisco, though they derived from a 1970s-era effort to shut down Chinatown gangs. That designation pushed Woods's robbery charge into a category that increased his time in a state prison; when he emerged, according to his mom, he suffered from mental illness.
The video-fueled unease about these cases of police using lethal or excessive force is long overdue, especially in a supposedly "liberal" bastion like San Francisco, where several other racially charged cases involving police officers have unspooled in recent years, including one involving officers who were fired or resigned after sending racist and sexist texts on department mobile equipment. These episodes failed to penetrate the national consciousness, barely registering on the radar of major East Coast-based news outlets.
The largest difference between San Francisco and other cities that have come into the national spotlight for police shootings of blacks—Long Island, N.Y., or North Charleston, S.C.—is that it is historically a politically progressive city, infamous for taking proactive positions on causes such as gay rights.
But the Bay Area's gem has a deep flaw: Blacks have lived and worked in San Francisco since before its formal incorporation in April 1850, but have never been entirely welcomed into its constantly-changing centers of economic and political power.
Unlike the Irish and Italian emigres who shaped San Francisco's industrial workforce, and later transitioned into political and economic power bases, blacks have struggled to grow in influence in a sustained political and economic context. (Willie Brown's time as Mayor, two terms served during the 1990s, was the result of Brown's long role as a powerhouse state Assemblyman and speaker, rather than as an emblem of black San Francisco's political might: His largest donors and supporters were a lightly hued rainbow of major corporate, union, and industry players from up and down the Golden State.)
Mario Woods' pho­to­graph held up dur­ing a meet­ing of San Fran­cisco's Po­lice Com­mis­sion on Wed­nes­day, Dec. 9, 2015. Jeff Chiu/AP.
Since the 1970s, blacks have been leaving the city in droves, pushed out by a range of factors similar to those that have altered demographics in other major cities over the past half-century: changing industries, increasing housing costs, evolving familial and social networks. What's unique about the story of their out-migration, though, is that it has a big cultural disconnect at its core. Blacks in San Francisco have become fed up with feeling unwelcomed and unwanted in their own city, locked out of good paying jobs and opportunities to advance in the mid-level service or public sector jobs that they'd gained since the middle of the 20th century.
In 2009, then-Mayor Gavin Newsom convened the Mayor's Task Force on African-American Out-Migration, which made recommendations in five key areas cited as driving the departure of the city's blacks, including housing, education, jobs, and public safety. The report also found that one in four black San Franciscans had incomes at the poverty level, and that half of all the city's public-housing units were occupied by black residents. In the past few years, Theo Miller, liaison between the mayor's office and the city's black population, has held a series of open forums—but without a full staff and hampered by limited resources, implementation of the task force's recommendations has been negligible.
There is plenty of money flowing through San Francisco, but, where it's black residents are concerned, there've been precious little in the way of tangible benefits. A July 2015 report from the California Labor Market Review found that statewide, the unemployment rate for blacks was 12.9 percent, the highest in the state compared with Latinos (7.8 percent) and whites (6.4 percent); a 2015 review of Census data by the Economic Policy Institute found that the black unemployment rate in San Francisco and the greater Bay Area was 19 percent.
When I was growing up in a West of Twin Peaks neighborhood called Merced Heights, where approximately a quarter of the single-family homes were black-owned, there were city-funded summer and year-long programs for children and teens. Likewise, in Woods' neighborhood of Bayview/Hunters' Point, working- and middle-class families had access to job training programs, summer jobs, and recreational opportunities. Through several different mayoral administrations, and as fluctuating local economic opportunities tied to the financial services industry and the dotcom bust of 2000 shrank the city's budgets, opportunities for economic development and job training all but disappeared from neighborhoods like Merced Heights and Bayview/Hunters' Point.
Between 1980 and 2010, the black population shrank by more than 35 percent, according to Census data. Much as been written about the decimation of the Fillmore District, an area west of downtown that once was home to thousands of black residents, and which boasted black businesses and enterprises. It was razed starting in the mid-1960s as part of an "Urban Renewal" plan approved by a series of mayoral administrations, effectively dispersing the families of thousands who had arrived in San Francisco during World War II to work in the war industries in the city.
During the past decade, as the technology industry radically altered the Bay Area's workforces, blacks and Hispanics have been left behind in boom-time economic gains: In the top tech companies in San Francisco and the nearby Silicon Valley, blacks compose less than 5 percent of the overall workforce; in the city itself, an estimated 1,000 blacks work at tech companies out of an estimated 47,000 total workers, according to the Census Bureau. In the past two years, top executives at Google, Intel, Facebook, and other leading social media and technology companies have pledged to improve their recruiting, hiring, and retention rates of blacks, Latinos, and women. But Woods's and most other black San Franciscans in early adulthood were not included in the explosive job growth from the tech industry that has radically altered the city in the past decade.
Further, with the exception of a tiny window of opportunity between the Roaring Twenties and the civil-rights era, when blacks in San Francisco enjoyed a fairly large field for building businesses and buying property, the city has through a series of redlining and covenant-restrictions boxed blacks into a handful of neighborhoods, including the Bayview, where Woods was killed.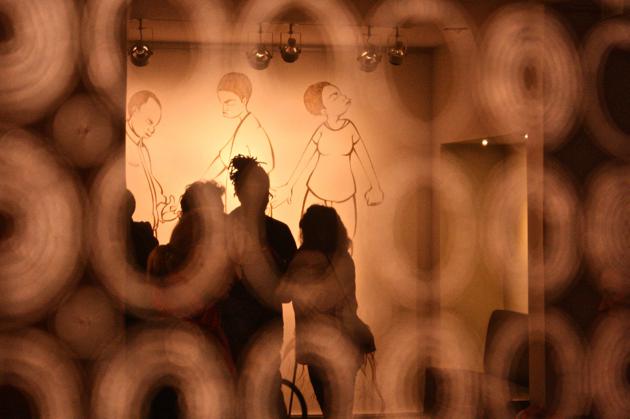 The dramatic shrinking of San Francisco's black population between the 1980s and present coincided with a statewide trend toward mass incarceration; the city's criminal-justice system, either by happenstance or design, has played a role. And the Fillmore, it must be said, became a black stronghold after its previous residents, Japanese-Americans, were interned by federal law-enforcement officials during World War II. This paradox—a politically and culturally progressive city with racially exclusionary policies hidden in plain sight—is well known to black natives like me.
Nationwide, elected officials, policymakers, and Justice Department leaders, including Attorney General Loretta Lynch, are pushing for revisions in police training and upgrades to accountability models. In an accumulative sense, these cases also have sparked a national conversation about police policies in the context of mass incarceration in the U.S., and, atmospherically, heightened existential anxieties around gun violence across the nation.
Woods's death is likely to continue roiling the city for weeks or months to come. Throughout, I'll search for reasons to be optimistic amidst the pain. Historically, San Francisco is a market leader on important social-justice and economic fronts, a fact that I hope positively informs whatever concrete outcomes arise from his death. At the least, the tragedy has ripped away the veil of 'success' from a city that lately seems all too willing to trade egalitarian values and progressive policies that once genuinely leveled the field for much of it's residents.
Say It columns are works of opinion that reflect the writer's viewpoint as supported by evidence. They do not represent the opinions of Next America, its parent company or affiliates.